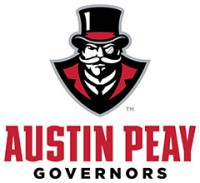 Clarksville, TN – Austin Peay State University student-athletes are no stranger to competition. Each year, the Governors compete to be the best on their team, the best in their conference and some even push to rank among the best in the nation.
Very few have ever been able to say they took on the best in the world, but a trio of Austin Peay Cheerleading student-athletes got that chance recently — and they have the gold medals to back up their claim.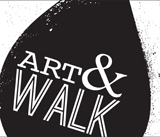 Clarksville, TN – Produced by The Downtown Clarksville Association, First Thursday Art Walk is a free, self-guided tour spanning a 5-block radius that combines visual art, live music, engaging events and more in the heart of Downtown Clarksville.
With 10+ venues, bars and businesses participating each month, the First Thursday Art Walk in Clarksville is the ultimate opportunity to savor and support local creative talent.

Clarksville, TN – While much of America focused on each word said during the recent first presidential debate, something else was gnawing at the back of the mind of Austin Peay State University professor of history, Dr. Minoa Uffelman.
For the last seven years, the University's Phi Alpha Theta National Honor Society (PAT), which Uffelman advises, has been recognized each fall with the national Best Chapter Award, but September was drawing to a close without word on a possible eighth consecutive award.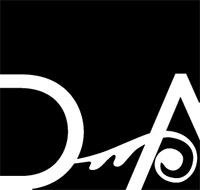 Clarksville, TN – Clarksville Downtown Artists Co-op (DAC) is proud to announce "Sestina" by member artist Billy Renkl. Opening reception for the exhibit will be on Thursday, March 3rd, 5:00pm-8:00pm.
The DAC will be hosting this wonderful solo exhibit by Billy and will be featuring new art by our artists this March. As always, DAC will be serving fabulous appetizers and beverages during the opening. The exhibit will be on display through the month of March.
"Sestina" features Billy's unique, renowned work in paper collage.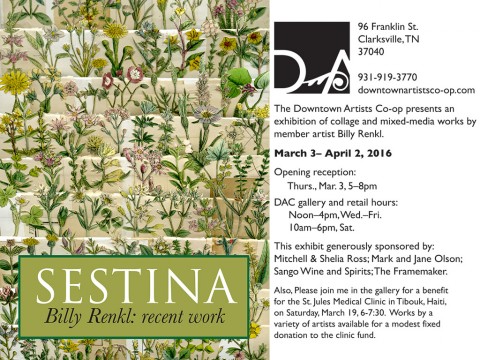 [Read more]

Montgomery County, TN – The Clarksville Montgomery School System (CMCSS) has filled two administrative positions.
Dr. Mason Bellamy has been named Director of Elementary Schools, replacing Dr. Ann Griffin who retired this month. Dr. Bellamy most recently served as Director of Services for Exceptional Children and served as interim principal at Kenwood Middle School. Dr. Bellamy is the former principal of Hazelwood Elementary, which was recognized by the state of Tennessee last year as a Reward School for growth and achievement.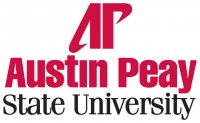 Clarksville, TN – A total of 26 new tenure-track faculty members have become part of the Austin Peay State University community, beginning with the Fall 2014 semester.
Dr. Kadi Bliss, assistant professor of health and human performance, earned her Ph.D. in health education from Southern Illinois University in Carbondale. She is a Certified Health Education Specialist and a member of the American Association of Health Education and the Society of Public Health Education. [Read more]
Mason Bellamy Named Head of Special Education, Jessica Harris Selected Hazelwood Principal

Montgomery County, TN – Dr. Mason Bellamy has been named Director of Services for Exceptional Children beginning March 17th. Dr. Bellamy has served as principal of Hazelwood Elementary School since 2012. He will replace Cara Alexander who is retiring.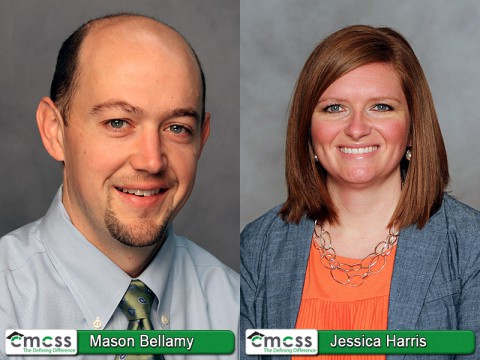 [Read more]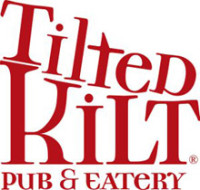 Clarksville, TN – Rock blues artists Year Of October will perform live at The Tilted Kilt Pub & Eatery on Thursday, July 11th, 2013 at 8:00pm.
Based in Nashville, Tennessee, Year of October was founded in 2010 while members Phlecia and Josh were attending the University of Kentucky. Year of October started as an acoustic singer/songwriter group and soon made the transition to a full band.
The 108th meeting.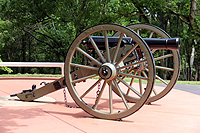 Clarksville, TN – The next meeting of the Clarksville (TN) Civil War Roundtable will be on Wednesday, March 20th, 2013 at the Bone & Joint Center, 980 Professional Park Drive, right across the street from Gateway Hospital. This is just off Dunlop Lane and Holiday Drive and only a few minutes east of Governor's Square mall.
The meeting begins at 7:00pm and is always open to the public. Members please bring a friend or two – new recruits are always welcomed.
Topic: "Josie Underwood's Civil War Diary: A Bowling Green Girl Looks at the Civil War"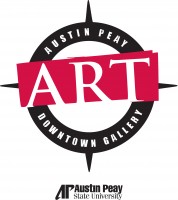 Clarksville, TN – A new exhibit at the Austin Peay Downtown Gallery this month will highlight of the work of APSU alumnus Young Kim and APSU art instructor Becky Hall. The exhibit, "Collective II," will open with a reception from 5:00pm to 8:00pm on February 7th, and it will run through March 2nd.
Kim, a native of South Korea, is an associate professor of art at Elon University in North Carolina. He received his Master of Fine Arts degree from the University of Kentucky and his Bachelor of Fine Arts from APSU. His work has been exhibited extensively at numerous galleries, including the Second Street Gallery in Charlottesville, VA, the Hun Gallery in New York City and Causey Contemporary in Brooklyn.