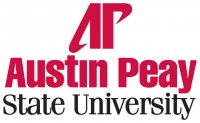 Clarksville, TN – An Austin Peay State University history professor will present the next session of the Provost Lecture Series this week at APSU.
Dr. Jason Verber, assistant professor of history, will present at 3:00pm, Thursday, April 11th in the Morgan University Center, Room 303. The title of his presentation is "Germans in the French Foreign Legion."
All sessions of the Provost Lecture Series are free and open to the public. [Read more]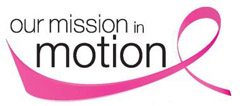 Clarksville, TN – The Saint Thomas Health Our Mission in Motion Mobile Mammography Coach was at the Hilltop Supermarket's parking lot Saturday, March 23rd.
"Bringing in the Mobile Mammography Coach is just another way for us to help our local community," said Hilltop Supermarket manager Mike Jackson. "A lot of women do not have the time to take off from work to have this done. This bus makes it quicker and easier for them."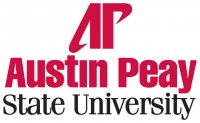 Clarksville, TN – On Monday, March 18th, Austin Peay State University received a national award from the Student Veterans of America in honor of the commitments APSU has made in the last few years to help active duty military, reservists, national guardsmen and veteran students earn their college degrees.
"The award honors APSU for its superior work helping veterans and their families," SVO President Michael Cleveland said.

Clarksville, TN – Stephen Adly Guirgis' new high-octane, verbal cage match about love, fidelity and misplaced haberdashery, "The Motherf**ker with the Hat", pushes the envelope at the Roxy Regional Theatre's theotherspace for four performances only, beginning Wednesday, March 20th, at 7:00pm.
Finding his theatrical voice as a high school student of Roxy Artistic Director John McDonald, Mr. Guirgis will be coming to Clarksville on Saturday, March 23rd, for the theatre's "Wine & Theatre Night." Following the show, he will participate in a question and answer session with the audience.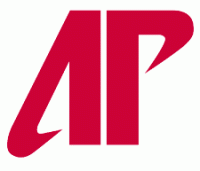 Clarksville, TN – It's time to laud all current and former female athletes at Austin Peay State University.
The second Women in Athletics celebration, scheduled for April 5th-6th, will spotlight the 40th anniversary of Title IX, monumental federal legislation first enacted in 1972 that requires gender equity in sports and other key educational programs receiving federal funding.
The law states, "No person in the United States shall, on the basis of sex, be excluded from participation in, be denied the benefits of, or be subjected to discrimination under any education program or activity receiving Federal financial assistance." [Read more]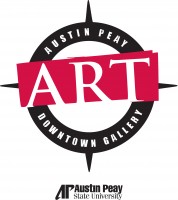 Clarksville, TN – A new exhibit at the Austin Peay Downtown Gallery this month will highlight of the work of APSU alumnus Young Kim and APSU art instructor Becky Hall. The exhibit, "Collective II," will open with a reception from 5:00pm to 8:00pm on February 7th, and it will run through March 2nd.
Kim, a native of South Korea, is an associate professor of art at Elon University in North Carolina. He received his Master of Fine Arts degree from the University of Kentucky and his Bachelor of Fine Arts from APSU. His work has been exhibited extensively at numerous galleries, including the Second Street Gallery in Charlottesville, VA, the Hun Gallery in New York City and Causey Contemporary in Brooklyn.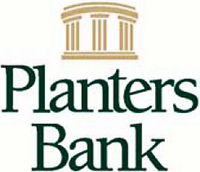 Clarksville, TN – The Planters Bank-Hilldale Gallery space will feature the works of two local artists in January, Photographer Bob Gandy and Watercolorist Jan Williams. Exhibits will be on display Thursday, January 3rd-Wednesday, February 6th.
A native Clarksvillian, Jan (Griffey) Williams' interest was always artistic. One of her first encounters with parental discipline after she learned to talk fell into that category. Her mother, discovering her child drawing with crayons on the laundry room walls, asked, "And just what are you doing?" Jan confessed to "drawing ducks."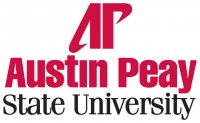 Clarksville, TN – In early August, when many students dread the approaching academic year, seven Austin Peay State University students eagerly jumpstarted their semester by traveling to Madison, WI, for the Mathematics Association of America's annual MathFest Conference.
Four of the students gave presentations, one student had a job interview with the National Security Agency and another student developed plans to found a chapter of the National Association of Women in Mathematics at APSU. [Read more]
Clarksville, TN – Veterans Day is a time to reflect, honor and remember. All across the United States, communities are coming together today to remember the men and women who have so courageously protected and defended our nation.
This is a day to show our appreciation for all they have given and continue to give. [Read more]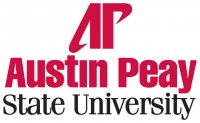 Clarksville, TN – A map of the United States hangs in an upstairs hallway of Austin Peay State University's Hemlock Semiconductor Building (HSC) with a sign above it that reads, "Where are they now?" The map is covered with arrows pointing to the companies nationwide where graduates of the University's four-year-old Chemical Engineering Technology Program (ChET) now work.
"As you can see, it is concentrated around middle Tennessee and southern Kentucky," Dr. Chester Little, director of the APSU ChET program, said. "I have one there in Topeka, KS, and one in Los Angeles. One in Ohio."