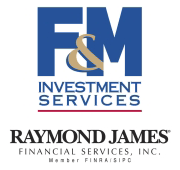 Clarksville, TN – The economic data remained consistent with a lackluster to moderate pace of growth in the near term. Building permits and housing starts disappointed in March, reflecting a pullback in multi-family activity (which appears to have been unsustainably strong in 2015).
Single-family permits, the key figure in the report, fell 1.2%, but the first quarter total was 15.2% higher than in 1Q15. Existing home sales rebounded from a soft February (likely reflecting weather effects in the Northeast and Midwest). The Index of Leading Economic Indicators rose 0.2%, following three consecutive monthly declines.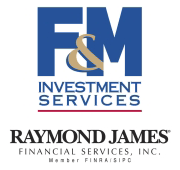 Clarksville, TN – The economic data were mixed, but mostly on the soft side of expectations. Retail sales fell in March, reflecting a pullback in auto sales (dealers noted lean inventories of popular models and a lack of dealer incentives). Ex-autos, gasoline and building materials, sales were flat (+3.2% y/y), but February was revised higher (making it about a wash relative to expectations).
Industrial production fell 0.6% in March, reflecting warm temperatures (another drop in the output of utilities) and a further contraction in oil and gas well drilling (down 72% since the end of 2014).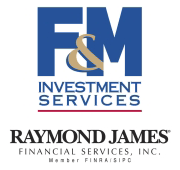 Clarksville, TN – The minutes of the March 15th-16th FOMC meeting showed that most officials did not see much change in their growth outlooks since December, due partly to expectations of a more gradual policy path (recall that most officials had expected four 25-basis-point hikes in 2016, but now see two).
"Several" meeting participants "argued for proceeding cautiously in reducing policy accommodation," noting the downside risks from the rest of the world and the possibility that inflation expectations could fall.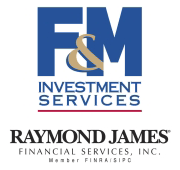 Clarksville, TN – In her speech, Fed Chair Yellen indicated that "given the risks, I consider it appropriate for the [FOMC] to proceed cautiously in adjusting policy." This dovish stance was taken well by financial market participants.
Yellen emphasized that the Fed's projections (such as the dots in the dot plot) are expectations and "not a plan written in stone." Fed policy decisions will remain data-dependent, but Yellen stressed that the central bank has a limited ability to respond to downside shocks to the economy.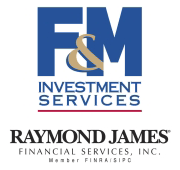 Clarksville, TN – The economic calendar was thin. Jobless claims fell more than expected (not too unusual), while the four-week average remained very low (about as low as it can go given the normal labor market frictions). Small business optimism fell in February. The Quarterly Services Survey pointed to an upward revision to the estimate of consumer spending growth for 4Q15.
The European Central Bank surprised the markets by doing much more than expected (lowering interest rates, expanding QE, and making other efforts to boost growth).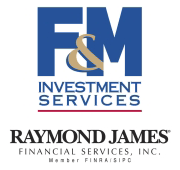 Clarksville, TN – Nonfarm payrolls rose more than expected in February, while figures for the two previous months were revised higher. At 228,000, the three-month average has remained strong. The unemployment rate held steady at 4.9%, but labor force participation continued to pick up and the employment/population ratio is trending higher.
Hours fell, likely reflecting bad weather (weakness in hours was concentrated in mining, which includes energy exploration, and construction). Average hourly earnings fell 0.1% (following a 0.5% rise in January), bringing the year-over-year gain down to 2.2% (from 2.5%), but the three-month average was up nearly 2.5% y/y.

Clarksville, TN – The bitter fighting which defined the Civil War ended on April 9th, 1865 when Confederate Gen. Robert E. Lee surrendered the last major Confederate army at Appomattox Courthouse.
But the laying down of arms and the realization of a Union victory did little to quell the fires of hatred in the newly reunited and "reconstructed" United States of America.
The 143rd Meeting.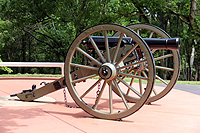 Clarksville, TN – The next meeting of the Clarksville (TN) Civil War Roundtable will be on Wednesday, February 17th, 2016 at the Bone & Joint Center, 980 Professional Park Drive, right across the street from Gateway Medical Center. This is just off Dunlop Lane and Holiday Drive and only a few minutes east of Governor's Square mall.
The meeting begins at 7:00pm and is always open to the public. Members please bring a friend or two – new recruits are always welcomed.
Topic: "General William Bate of Tennessee"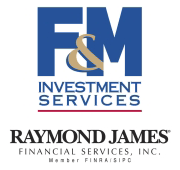 Clarksville, TN – The economic data were mixed. The ISM Manufacturing Index remained below the break even level in January, with a pickup in new orders and a softening in employment.
The ISM's Non-Manufacturing Index slowed more than anticipated. The January Employment Report seemed to have something for everybody. Nonfarm payrolls rose less than forecast.
However, the unemployment rate edged lower, hours moved higher and average hourly earnings advanced – all likely to catch the attention of Fed policymakers.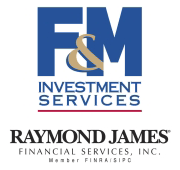 Clarksville, TN – Global worries continued, but the U.S. stock market rebounded somewhat after a sharp slide on Wednesday, lending hope to the view that the worst is behind us. Oil prices also improved, but it's not clear whether the global outlook was helped by higher oil prices or the other way around.
Yields on long-term Treasuries fell on the flight to safety, but that was partly unwound as global worries eased at the end of the week. Investors also took encouragement from European Central Bank President Draghi's comments that the ECB will review and reconsider its policy outlook in March.