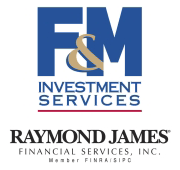 Clarksville, TN – The economic data calendar was thin and reports were of little consequence for the markets. As expected, the European Central Bank left short-term interest rates unchanged and did not alter its asset purchase plans.
ECB President Draghi indicated that policymakers were encouraged by the financial stability following the initial reaction to the Brexit vote. He also said that more information will become available over time and the ECB would act using all possible tools "if needed."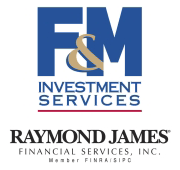 Clarksville, TN – The economic data were generally on the strong side of expectations. Retail sales rose 0.6% in June (median forecast: +0.2%), but figures for April and May were revised down (still a strong quarter).
Industrial production rose 0.6%, but that largely reflected a rebound in auto output (which had fallen in May). Ex-autos, manufacturing output was flat (-0.2% y/y, consistent with a soft patch, not a recession).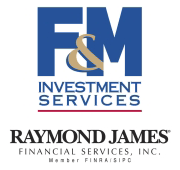 Clarksville, TN – The economic data were mostly on the strong side of expectations. Nonfarm payrolls surprised sharply to the upside in June (+287,000), but that followed a very soft payroll figure for May (revised to +11,000).
The disappointing May number is now seen as an anomaly, but then so was the June figure. Large month-to-month swings in payrolls are unusual, but they do happen occasionally.
The three-month average payroll gain was +147,000, slower than in 1Q16 (+196,000) and 2015 (+221,000).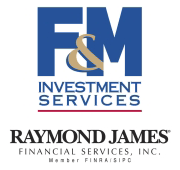 Clarksville, TN – Despite there being no plan for Brexit and expectations of a lengthy and uncertain process of disentanglement from the European Union, stock market fear subsided.
The impact on the U.S. economy of a weaker U.K. is expected to be small, and in some ways may even be positive (lower mortgage rates and greater capital flows to the U.S.). Long-term interest rates remain low.
Bank of England Governor Carney helped things along by suggesting that a rate cut would likely be warranted this summer (the BoE's Monetary Policy Committee will meet on July 14th).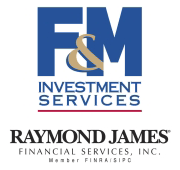 Clarksville, TN – U.S. financial markets spent most of the week pricing in a greater likelihood that the United Kingdom would vote to remain in the European Union.
Oops. The surprise "leave" victory in the U.K. referendum sent markets reeling. Global stock markets fell sharply. The pound plunged (to a 30-year low). Bond yields sank, reflecting a flight to safety.
Still, this wasn't a Lehman-type event. Market participants were simply caught leaning the wrong way. Prime Minister Cameron resigned, effective October, leaving his predecessor a lengthy negotiation with the EU on exit terms.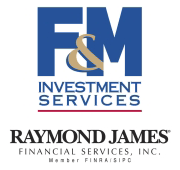 Clarksville, TN – The Federal Open Market Committee left short-term interest rates unchanged, as expected.
In its policy statement, the FOMC noted that "the pace of improvement in the labor market has slowed while growth in economic activity appears to have picked up." At the same time, "growth in household spending has strengthened" and "the drag from net exports appears to have lessened."
The dots in the dot plot drifted a bit lower (that is, expectations of future rate increases become even more gradual).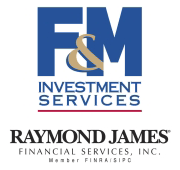 Clarksville, TN – Fed Chair Janet Yellen said she was "cautiously optimistic" in her speech on the economy and monetary policy. She expects that further gradual increases in the federal funds target rate will be warranted, but she also stressed a number of near-term uncertainties.
This week, the mid-month economic data releases will be important, especially Tuesday's retail sales figures, but the focus will be on the Fed.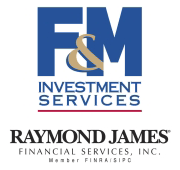 Clarksville, TN – The economic data reports were mixed, but mostly on the soft side of expectations. The ISM Manufacturing Index surprised (modestly) to the upside, boosted by a lengthening in supplier delivery times (anecdotally, many firms had trimmed inventories in anticipation of softer demand, but sales surprised and they are now scrambling a bit to restock).
The Conference Board's Consumer Confidence Index slid. Unit auto sales were strong, but were supported by an increase in fleet sales (rental cars, etc.). The ADP estimate of private-sector payrolls was moderate strong, with continued hiring at small and medium-sized firms.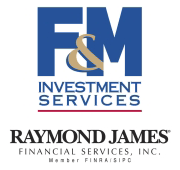 Clarksville, TN – The FOMC minutes from the April 26th-27th policy meeting showed that "most [meeting] participants judged that if incoming data were consistent with economic growth picking up in the second quarter, labor market conditions continuing to strengthen, and inflation making progress toward the Committee's 2 percent objective, then it likely would be appropriate for the Committee to increase the target range for the federal funds rate in June."
However, "participants expressed a range of views about the likelihood that incoming information would make it appropriate to adjust the stance of policy at the time of the next meeting."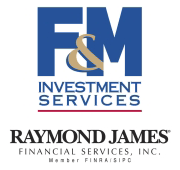 Clarksville, TN – The economic calendar was quiet until the end of the week. April retail sales results surprised to upside, with upward revisions to February and March. This ran counter to generally weak monthly sales reports from a number of individual retailers.
March sales were likely distorted (and depressed) by the early Easter. Results reflected strong trends in nonstore retailers (which includes Internet retailers), restaurants (helped by low gasoline prices, but also reflecting a long-term trend of households taking more meals outside the home), and drug stores (which likely reflects runaway prices of pharmaceuticals).