Clarksville, TN – If you ask Austin Peay State University (APSU) student Albert Wiley to list all the places he's visited, you should probably take a seat because it'll take a few minutes.
"I went to Panama, Ecuador, Belize, Honduras, Korea, Holland, Afghanistan, Iraq, Kuwait, Saudi Arabia, Thailand, Japan, England, Canada…let's just say numerous countries," he said.

Clarksville, TN – Charles W. Weigandt, a 24-year U.S. Army veteran and founding member of the 160th Special Operations Aviation Regiment, was recently named director of Austin Peay State University's proposed Bachelor of Science degree in Aviation Science program, with a concentration in rotor wing (helicopters). He began his new role at APSU on Tuesday, May 1st, 2018.

Clarksville, TN – Tennessee State Representative Jay Reedy, a U.S. Army veteran and Austin Peay State University alumnus, will be the guest speaker at APSU's Spring 2018 Military and Veteran Graduate Recognition Ceremony and Coin Presentation next week.
The ceremony, set for 5:00pm on Wednesday, May 2nd, 2018 in the Morgan University Center Ballroom, honors Austin Peay's graduating students who are either veterans, National Guard, reservists or active-duty military personnel.

Clarksville, TN – In 2003, during the opening months of the Iraq War, a young Fort Campbell soldier drove his Humvee over a hidden antitank mine. The resulting explosion covered more than a third of his body and face in burns. Many wondered if he would survive his injuries.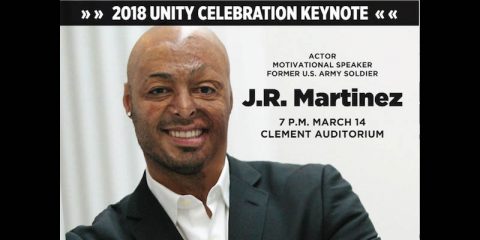 [Read more]

Clarksville, TN – Austin Peay State University's ROTC program is looking for the best and brightest college students in the country, and the U.S. Army is willing to pay a little extra for these qualified soldiers.
Through the Army, Austin Peay's ROTC program is now offering a $5,000 bonus to college sophomores who complete the program's cadet basic training and go on to become commissioned officers.
Award Presented for Connecting Employment Opportunities to Transitioning Soldiers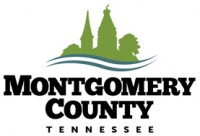 Montgomery County, TN – Fort Campbell and Montgomery County, Tennessee live side-by-side as neighbors and partners.
On Monday, December 4th, 2017, Montgomery County was of only seven Army communities worldwide to be recognized in Washington, D.C. by the U.S. Army with an Army Community Partnership Award – an award that celebrates partnerships that enhance Army readiness and strengthens community bonds.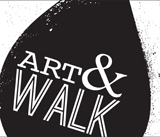 Clarksville, TN – Produced by The Downtown Clarksville Association, First Thursday Art Walk is a free, self-guided tour spanning a 5-block radius that combines visual art, live music, engaging events and more in the heart of Downtown Clarksville.
With 10+ venues, bars and businesses participating each month, the First Thursday Art Walk in Clarksville is the ultimate opportunity to savor and support local creative talent.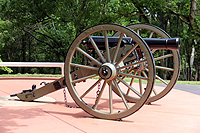 Clarksville, TN – The next meeting of the Clarksville (TN) Civil War Roundtable will be on Wednesday, November 15th, 2017 at the Bone & Joint Center, 980 Professional Park Drive, right across the street from Tennova Healthcare. This is just off Dunlop Lane and Holiday Drive and only a few minutes east of Governor's Square mall.
The meeting begins at 7:00pm and is always open to the public. Members please bring a friend or two – new recruits are always welcomed.
Topic – "Was Lincoln's War Really Caused By, and Fought Over, Slavery?"
Clarksville, TN – On Wednesday, October 26th, 2017 the U.S. Army launched its JROTC Robotics Program at Kenwood High School. Four CMCSS high school robotics programs will be in place: Kenwood High School, Northeast High School, West Creek High School, with Rossview High School and Northwest High School combined.

Clarksville, TN – Austin Peay State University Director of the Academic Support Center Martin Golson was recently recognized as a leader among his peers in the learning center community when he was elected to serve as vice president of the National College Learning Center Association (NCLCA) for the 2017-18 year.
"If you're working in a learning center, the NCLCA is something you should be a part of, because we certify professionals working in learning centers and learning centers themselves that promote standards of excellence," Golson said. "I'm very fortunate to have been chosen by my fellow members (as vice president)."