Clarksville's First Thursday Art Walk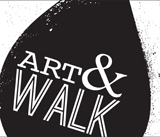 Clarksville, TN – Produced by The Downtown Clarksville Association, Clarksville's First Thursday Art Walk is a free, self-guided tour spanning a 5-block radius that combines visual art, live music, engaging events and more in the heart of Downtown Clarksville.
With 10+ venues, bars and businesses participating each month, the First Thursday Art Walk in Clarksville is the ultimate opportunity to savor and support local creative talent.
Downtown @ Sundown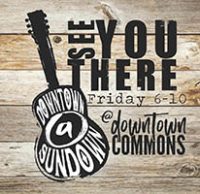 Clarksville, TN – This Friday, August 17th, 2018 Music 4 Mercy, a local soul and jazz group, and The Beagles, a local group that plays cover music spanning the decades from the 70s through now, will open for Broadcast 90's, The Ultimate 90's Rock Tribute band, playing homage to the last golden decade of guitar driven rock: the 1990's, during the fourth concert in the six-part Downtown @ Sundown series.
"This will be a fantastic night of music in Downtown Clarksville at Downtown Commons. This Friday's show is a triple threat featuring three top notch acts to include two local favorites, Music 4 Mercy and the Beagles," stated Norman Quirion, Two Rivers Company Executive Director.
Downtown @ Sundown Concert Series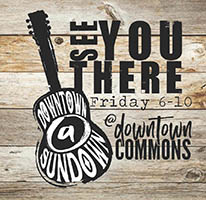 Clarksville, TN – Downtown Commons recently hosted the second installment of Downtown @ Sundown, Clarksville's newest outdoor concert series, with hundreds of people coming out to enjoy live music by country music duo, Trailer Choir.
Trailer Choir features vocalists Marc Fortney and Vinny Hickerson who gained a wide audience in 2007 when they were signed to Toby Keith's record label, Show Dog Nashville. The band has had a number of their songs make it onto the Billboard Hot Country Songs charts.

Clarksville, TN – Several downtown streets will close and the transit service will be temporarily relocate on Saturday, May 19th, 2018 when Clarksville hosts its first High Roller Criterium (crit).
The Clarksville Transit System will be staging on Cooper Place and Academy Avenue behind Cumberland Bank & Trust (off of Madison Street) during the event.
Great American Clean-up 2018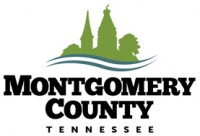 Montgomery County, TN – On Saturday, April 28th, 2018 more than 400 people came out to the annual Clarksville-Montgomery County Great American Clean-up event. Participants cleaned up litter in various areas of the community from the industrial park to downtown.
The event is promoted through the Clarksville Area Chamber of Commerce and organized through Bi-County Solid Waste Management.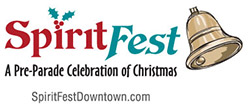 Clarksville, TN – The 3rd Annual SpiritFest, a holiday event from 2:00pm until 5:00pm on Saturday, December 2nd, 2017, will offer a bounty of free activities, including visits with Santa Claus, rides on the International Express Bus, four kids' inflatables, live music on the new Downtown Commons stage, ice skating, art and gift markets, food trucks and a live nativity with animals.
It will start three hours before Clarksville's 58th Annual Lighted Christmas Parade, which will pass by its location in Historic Downtown Clarksville.
Actor, soldier, humanitarian honored in hometown
Clarksville, TN – On Wednesday, May 3rd, 2017, a statue of actor Frank "Sgt. Carter" Sutton, who was born and raised in Clarksville, was dedicated on Franklin Street in Downtown Clarksville.
A crowd of more than 150 people — including a large group of third-grade students from Clarksville Academy and a busload of Coldwell Banker Realtors — gathered to watch Clarksville Mayor Kim McMillan, statue project leader Mark Holleman, and sculptor Scott Wise pull the shroud from the bronze image.
Clarksville, TN – A statue of actor Frank "Sergeant Carter" Sutton, who was born and raised in Clarksville, will be dedicated at 1:30pm Saturday on Franklin Street in Downtown Clarksville.
Mark Holleman, civic leader and broker/owner of Coldwell Banker Conroy, Marable & Holleman working with the City of Clarksville, led the drive to place the statue — created by local sculptor Scott Wise — near the Roxy Theatre in Sutton's hometown.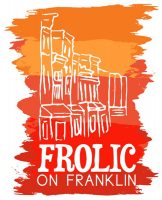 Clarksville, TN – Historic Downtown Clarksville is gearing up for the 11th Annual "FROLIC ON FRANKLIN: A Celebration of the Arts" on Saturday, September 24th, from 8:30am to 3:30pm. This free event will showcase the works of more than 30 artists, staged entertainment and art demonstrations — all along the 100 block of historic Franklin Street.
A variety of original fine art, as well as handmade crafts, will be on display including paintings and photography, jewelry, clay garden items, woodwork, purses and scarves, pottery, candles, jewelry, woven and knitted items, and seasonal gifts. Items will be for sale with prices ranging from $2.00 to $500.00.
Economic Development Council Taps Michelle Dickerson to Lead Marketing & Communications Efforts

Clarksville, TN – The Clarksville-Montgomery County Economic Development Council (EDC) announces the hiring of Michelle Dickerson as Marketing and Communications Director.
In this role, she will manage the marketing, public relations, advertising and communications efforts of the Economic Development Council and its member entites, the Industrial Development Board, Chamber of Commerce and Convention & Visitors Bureau.