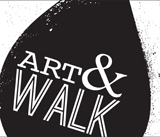 Clarksville, TN – For April's First Thursday Art Walk, Downtown Artists Co-op (DAC) featured the work of two local favorites, Beverly Parker and Bob Privett, in a show titled 'Two: Two Artists, Two Friends, Two Styles.'
Privett is a painter who works in the style Les Fauves, French for 'the wild beasts', a style that emphasizes strong color over realistic values.
Parker is a photographer, elements of Les Fauves can be seen in her work as well. Her sought-after works use exaggerated color, distressed images, and abstract layers that incorporate watercolor, text, and fabric.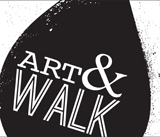 Clarksville, TN – Produced by The Downtown Clarksville Association, First Thursday Art Walk is a free, self-guided tour spanning a 5-block radius that combines visual art, live music, engaging events and more in the heart of Downtown Clarksville.
With 10+ venues, bars and businesses participating each month, the First Thursday Art Walk in Clarksville is the ultimate opportunity to savor and support local creative talent.