Clarksville, TN – In the late 1940s, shortly after World War II, American comic books took on the daring subject of love. Jack Kirby, co-creator of Captain America, helped popularize these soap opera-like tales with his comic "Young Romance."
The brightly colored covers—which would later inspire Roy Lichtenstein's pop art creations—featured couples embracing or kissing, often with someone crying in the background.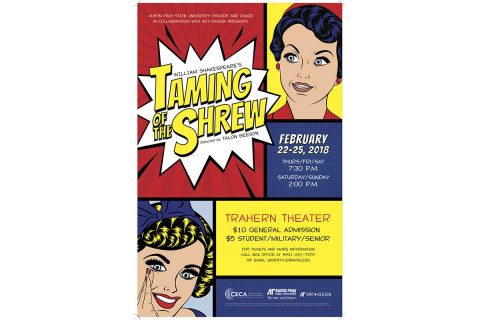 [Read more]

Clarksville, TN – Get ready for the battle of the sexes as only the greatest playwright of the English language could tell it! William Shakespeare's "The Taming of the Shrew", playing five public performances in April at the Roxy Regional Theatre, follows the comic courtship of Petruchio, a gentleman of Verona, and the headstrong Kate, who must marry before her more popular sister, Bianca, may be wed.
Starring Margaret Eilertson as Kate and Jonathan Whitney as Petruchio, "The Taming of the Shrew" features Emily Rourke as Bianca, Jay Doolittle as Baptista, Zak Schneider as Lucentio, Michael Klug as Gremio, Scott Watson as Hortensio, Michael C. Brown as Tranio, Jackie Ostick as Grumio, and Leslie Greene as the Widow.

Clarksville, TN – Have you heard about the Roxy Regional Theatre's new subscription packages? Save money on tickets, and see all of the great offerings in the Roxy Regional Theatre's 33rd Season! With savings ranging from $20.00 to $145.00, this is an offer you cannot afford to miss … but hurry, as it only lasts until Thursday, August 27th.
Subscriptions allow you to receive the best vantage point at the best price by choosing the exact seat you would like to sit in for each performance.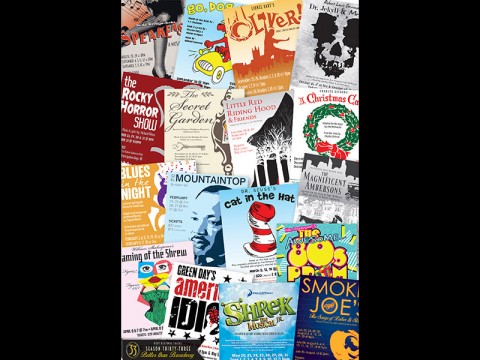 [Read more]

Clarksville, TN – In 1983 an abandoned movie house was saved from the wrecking ball, and on November 3rd, what has become the cornerstone of arts and entertainment in Clarksville-Montgomery County opened to a grand ovation.
Through grit, determination and support from likeminded individuals, the Roxy Regional Theatre is now poised to celebrate 33 years of providing an educational and artistic outlet for the Southeast.
Featuring world premieres, red-hot musicals, theatre standards and fantastic children's programming, the Roxy Regional Theatre's 2015-2016 mainstage season will open on September 25th with Charles Dickens' classic tale of the boy who asked for more, Lionel Bart's "Oliver!"
[Read more]