Jammin' In The Alley

Clarksville, TN – Music is a year-round business for Ken Jolly and the members of The Nightmasters, but this past Friday another of Clarksville's favorite concert series' kicked off. This time, in Strawberry Alley, with Jammin' in the Alley bringing hundreds of live music fans out for an evening of great entertainment in the heart of downtown.
"We're excited to have Henry Rives back with us tonight," Jolly said. "He'll be sitting in on saxophone, and we are going to just blues/rock it up as usual. We take other people's stuff, do it our own way, and it just seems to work."

Clarksville, TN – Laying Low is back for its sixth installment to benefit the Customs House Museum and Cultural Center on Saturday, October 8th. This laid-back annual fundraiser begins at 5:00pm with festivities lasting into the evening.
This fun fall evening features beer, games, and live music in a festival atmosphere. This year's event takes place at Daffodil Hill, 2100 Madison Street.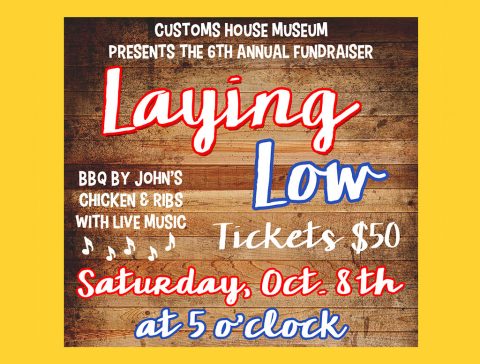 [Read more]

Clarksville, TN – The Customs House Museum and Cultural Center is located in historic downtown Clarksville, Tennessee. Come explore an entire city block featuring large gallery spaces filled with fine art, science and history.
Some of the events in October at the Museum are: Halloween Past, The Modern Whimsy of Aaron Grayum, 120th Anniversary of Lui Heimansohn, Plane Clarksville, Tammy O'Connor: Hand Shadows, Olen Bryant: Tennessee Treasure, Sixth Annual Laying Low Fundraiser, and Model Trains Fall Break Special.