Clarksville, TN – In 1986, communities across the state honored Tennessee's cultural heritage during then-Governor Lamar Alexander's yearlong Homecoming '86 celebration.
In Clarksville, officials at Austin Peay State University participated in the event by commissioning Dr. James Diehr, professor of ceramics and sculpture, to produce a piece for the University's front lawn.
Clarksville Civil War Roundtable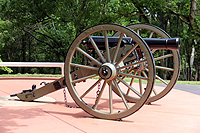 Clarksville, TN – The next meeting of the Clarksville Civil War Roundtable will be on Wednesday, October 17th, 2018 as we continue our fourteenth year!
The meeting is held at the Bone and Joint Center, 980 Professional Park Drive, right across the street from Tennova Healthcare. This is just off Dunlop Lane and Holiday Drive and only a few minutes east of Governor's Square mall.
Clarksville Parks and Recreation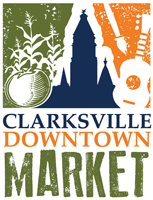 Clarksville, TN – Clarksville Parks and Recreation's Clarksville Downtown Market has been a success since its opening in 2009, so much so that it was voted the number one farmer's market in Tennessee through America's Farmland Trust, nine years in a row.
Don't miss your chance to visit the Clarksville Downtown Market on its final day of the season from 8:00am to 1:00pm, Saturday, October 13th on Public Square.
Shop the fall produce and seasonal decor from more than 70 vendors and enjoy musical performances by Red River Breeze and Emma Feldman.

Clarksville, TN – Frank Tate, executive director of the Clarksville-Montgomery County Industrial Development Board, knows how to brag. If you're going to make a bold statement, you'd better be able to back it up. On Wednesday morning, during the Alignment of Community and Education Industry Summit, hosted by Austin Peay State University's College of STEM, he told a packed audience of local business, civic and educational leaders that Clarksville-Montgomery County is the best place in all of Tennessee to live, work, play and thrive. In his words, it's "ideal."
Clarksville's First Thursday Art Walk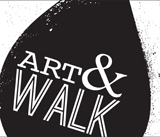 Clarksville, TN – Produced by The Downtown Clarksville Association, Clarksville's First Thursday Art Walk is a free, self-guided tour spanning a 5-block radius that combines visual art, live music, engaging events and more in the heart of Downtown Clarksville.
With 10+ venues, bars and businesses participating each month, the First Thursday Art Walk in Clarksville is the ultimate opportunity to savor and support local creative talent.
Montgomery County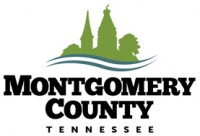 Montgomery County, TN – Montgomery County was recognized with two Excellence in Government Awards on September 26th, 2018 by the Greater Nashville Regional Council (GNRC) at their 2018 Annual Luncheon.
The Excellence in Community Design Award was bestowed to Montgomery County for the design and building of the Downtown Commons.

Clarksville, TN – Austin Peay State University (APSU) is on track to be the second university in North America to award a bachelor's-level Siemens Mechatronic Systems Certification Program, and the University hopes to launch the program as early as fall 2019.
"It's a highly coveted program that allows students to be Siemens-certified at three levels," Matthew Anderson, interim chair of the APSU Department of Engineering Technology, said. "First is a certificate, second is an associate degree, third is a bachelor's degree."

Clarksville, TN – On Friday, September 14th, 2018 Tennessee Governor Bill Haslam, who will leave office when his term ends later this fall, visited Austin Peay State University, and he asked the school's Board of Trustees what he should tell his successor about the University. Don Jenkins, a trustee, immediately mentioned Austin Peay's military focus.
"This is a very military-friendly town, but it's an incredibly military-friendly college," he said.

Clarksville, TN – On September 1st, 2018 retired Brigadier General Scott E. Brower, former deputy commanding general of the 101st Airborne Division, joined Austin Peay State University's (APSU) senior leadership team as the institution's first military adviser in residence.
In this new role, Brower will advise the APSU leadership team on how the University can better serve its military students and help the University optimize the process of recruiting, enrolling and graduating military-connected students.

Clarksville, TN – Thomas Thornton knew he was pushing it. Classes were set to begin the next week at Austin Peay State University, so if he wanted to enroll in graduate school, he needed to do it that afternoon.
"I just knew I was being a slacker and hadn't signed up yet," Thornton, a Clarksville High School science teacher, said.