Clarksville's First Thursday Art Walk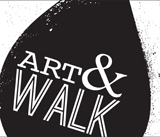 Clarksville, TN – Produced by The Downtown Clarksville Association, Clarksville's First Thursday Art Walk is a free, self-guided tour spanning a 5-block radius that combines visual art, live music, engaging events and more in the heart of Downtown Clarksville.
With 10+ venues, bars and businesses participating each month, the First Thursday Art Walk in Clarksville is the ultimate opportunity to savor and support local creative talent.
Montgomery County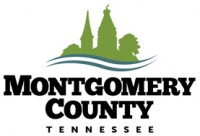 Montgomery County, TN – Montgomery County was recognized with two Excellence in Government Awards on September 26th, 2018 by the Greater Nashville Regional Council (GNRC) at their 2018 Annual Luncheon.
The Excellence in Community Design Award was bestowed to Montgomery County for the design and building of the Downtown Commons.

Clarksville, TN – Austin Peay State University (APSU) is on track to be the second university in North America to award a bachelor's-level Siemens Mechatronic Systems Certification Program, and the University hopes to launch the program as early as fall 2019.
"It's a highly coveted program that allows students to be Siemens-certified at three levels," Matthew Anderson, interim chair of the APSU Department of Engineering Technology, said. "First is a certificate, second is an associate degree, third is a bachelor's degree."

Clarksville, TN – On Friday, September 14th, 2018 Tennessee Governor Bill Haslam, who will leave office when his term ends later this fall, visited Austin Peay State University, and he asked the school's Board of Trustees what he should tell his successor about the University. Don Jenkins, a trustee, immediately mentioned Austin Peay's military focus.
"This is a very military-friendly town, but it's an incredibly military-friendly college," he said.

Clarksville, TN – On September 1st, 2018 retired Brigadier General Scott E. Brower, former deputy commanding general of the 101st Airborne Division, joined Austin Peay State University's (APSU) senior leadership team as the institution's first military adviser in residence.
In this new role, Brower will advise the APSU leadership team on how the University can better serve its military students and help the University optimize the process of recruiting, enrolling and graduating military-connected students.

Clarksville, TN – Thomas Thornton knew he was pushing it. Classes were set to begin the next week at Austin Peay State University, so if he wanted to enroll in graduate school, he needed to do it that afternoon.
"I just knew I was being a slacker and hadn't signed up yet," Thornton, a Clarksville High School science teacher, said.
Scout will dedicate memorial garden at Valleybrook Park
Clarksville, TN – Clarksville Mayor Kim McMillan and the Tennessee Suicide Prevention Network invite the public and allies in the public health, mental health, and social service fields to join in Clarksville's Suicide Prevention Awareness event at 9:30am Monday, September 10th, 2018 at Valleybrook Park.

Clarksville, TN – The Customs House Museum and Cultural Center is located in historic downtown Clarksville, Tennessee. Come explore an entire city block featuring large gallery spaces filled with fine art, science and history.
Some of the events in September at the Museum are: Carmen McDowell: Color Play, Always a Lady: A Women Painting Women Exhibition, Best of Tennessee Craft, Our Town: Stories Within Clarksville's Doorways, Hands-on Activities, and Second Saturday Free Admission Day.
Clarksville Civil War Roundtable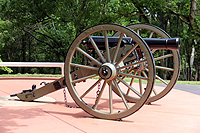 Clarksville, TN – The next meeting of the Clarksville (TN) Civil War Roundtable will be on Wednesday, August 22nd, 2018 at the Bone & Joint Center, 980 Professional Park Drive, right across the street from Tennova Healthcare. This is just off Dunlop Lane and Holiday Drive and only a few minutes east of Governor's Square mall.
The meeting begins at 7:00pm and is always open to the public. Members please bring a friend or two – new recruits are always welcomed.

Clarksville, TN – Austin Peay State University and the Clarksville-Montgomery County School System launched a major partnership today (August 2nd) to become the state's first public education institutions to offer both Japanese and Korean language courses to students.
The new classes, funded by grants from The Japan Foundation and the ALLEX Foundation, were developed to better serve the Japanese- and Korean-owned businesses investing in this region.