Clarksville, TN – After snow and ice delays, Urgent Team, one of the Southeast's largest independent operators of urgent and family care centers, has finally opened in Clarksville at 1690 Fort Campbell Boulevard in front of Walmart.

Clarksville, TN – Appleton's Harley Davidson hosted its annual Christmas party Saturday. Tia Suiter says this is a tradition that was started long ago by the company's founders, who believed that everyone should have a Christmas dinner.
"With us being in a military town, there are so many who don't have the opportunity to be with their family at Christmas," Suiter said. "They are serving their country, so we've continued the tradition, and it has become such a privilege for us to do this each year. We feel this is a gift that we can provide to our community."
Montgomery County, TN – Montgomery Central High School counselor Bethany Erb was named Tennessee High School Counselor of the Year by the Tennessee School Counseling Association.
Montgomery Central Elementary School has been selected as one of two Tennessee schools named to the National Title I Distinguished School Program.

Clarksville, TN – This spring, Austin Peay State University will launch its first executive education program, providing working professionals with the training and credentials they need to enhance and elevate their careers.
As part of this historic new push, the University is transforming the 13,000-square-foot 317 College Street facility (formerly the Jenkins and Wynne Honda Building) into an executive education building.
Award Presented for Connecting Employment Opportunities to Transitioning Soldiers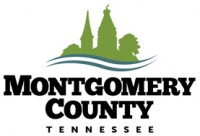 Montgomery County, TN – Fort Campbell and Montgomery County, Tennessee live side-by-side as neighbors and partners.
On Monday, December 4th, 2017, Montgomery County was of only seven Army communities worldwide to be recognized in Washington, D.C. by the U.S. Army with an Army Community Partnership Award – an award that celebrates partnerships that enhance Army readiness and strengthens community bonds.

Clarksville, TN – Endurance in Form: A Retrospective, Tom Rice's exhibition at the Customs House Museum, is a visual history of his growth as a Tennessee artist.
Included in the extensive show are pieces created from high school to the present, encompassing his experiences and influence of studying abroad, being mentored by the late Olen Bryant, through a 25 year teaching career.

Clarksville, TN – Earlier this year, Yoshio Koyama, a retired businessman from Japan, set up his new office in Austin Peay State University's Harned Hall. During the semester, he's taught a few language and culture classes, but Koyama isn't a college professor.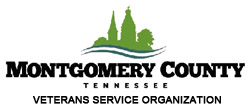 Montgomery County, TN – Dozens of entries in Clarksville-Montgomery County's annual Veterans Day Parade made their way through the streets of downtown Saturday, as hundreds lined up along the route to show respect and appreciation for our community's veterans.
A pre-parade presentation on the steps of the courthouse featured speeches by Clarksville Mayor Kim McMillan, and Montgomery County Mayor Jim Durrett, as well as the keynote speech by this year's Parade Grand Marshall CW3 John Clement, U.S. Army Ret.

Clarksville, TN – The holiday season is approaching, which means college students from across Tennessee will soon return home to visit family and connect with old friends.
For many, it's a chance to catch up on sleep and relax after a busy semester, but for others, the long winter break offers an opportunity to get a jumpstart on the spring semester.

Clarksville, TN – When Hurricane Maria — a Category 4 hurricane with winds up to 150 mph — ripped through the island of Puerto Rico on September 20th, 2017, the fury of Mother Nature appeared relentless, but Puerto Rico native and Austin Peay State University senior psychology major Maydaliz Bultron knew better than most that the damage left in the storm's wake would be the true challenge for the island and its people.
"I grew up in Puerto Rico and I lived through Hurricane George (in 1998), so I understand what life is like in the wake of a storm," Bultron said. "I remember things like not having running water and having to get ready for school in the dark with candles because the electricity had been knocked out during the storm."