City of Clarksville
Clarksville, TN – Miller Town Apartments celebrated a grand reopening Wednesday after renovating all 96 apartment homes, thanks in part to funding assistance from the Tennessee Housing Development Agency (THDA).
The apartments are on Jack Miller Boulevard near Fort Campbell and feature two and three-bedroom apartment homes with modern kitchens, an outdoor pool, a playground and a community room.

Clarksville, TN – Force Master Chief Mamudu K. Cole, the highest-ranking noncommissioned officer in the U.S. Navy Education and Training Command and Austin Peay State University alumnus, will be the guest speaker at Austin Peay's Winter 2018 Military and Veteran Recognition Ceremony next week.
The ceremony, set for 5:30pm on Wednesday, December 12th, 2018 in the Morgan University Center Ballroom, honors Austin Peay's graduating students who are veterans, reservists or active-duty military personnel.
Clarksville-Montgomery County Arts and Heritage Development Council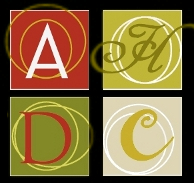 Clarksville, TN – Three Clarksvillians will be honored this Tuesday, November 13th, 2018 by the Clarksville-Montgomery County Arts and Heritage Development Council for their achievements in art and in preserving our heritage.
Ceramicists Ken and Melody Shipley will receive the Lifetime Achievement in Art award, and Dr. Minoa Uffelman, Austin Peay State University history professor, will receive the Lifetime Achievement in Heritage award.
The awards ceremony will begin at 5:00pm at Emerald Hill on the Austin Peay campus.

Clarksville, TN – Austin Peay State University (APSU) says the holiday season is approaching, which means college students from across Tennessee will soon return home to visit family and connect with old friends.

Clarksville, TN – Box turtle, firefly, iris, and the tomato. These are a few of the muses in contemporary realist Camille Engel's exhibition of Tennessee symbols now on view in the Crouch Gallery of the Customs House Museum.

Clarksville, TN – The Austin Peay State University (APSU) Department of Computer Science and Information Technology recently landed in the top 25 of a national ranking of online computer science programs.

Clarksville, TN – The Customs House Museum and Cultural Center is located in historic downtown Clarksville, Tennessee. Come explore an entire city block featuring large gallery spaces filled with fine art, science and history.
Some of the events in September at the Museum are: Max Garner: Personal View, Holiday from the Collection, Christmas Town, John Baeder: The Scenic Route, Camille Engel: Her Home Tennessee and Second Saturday Free Admission Day.

Clarksville, TN – Austin Peay State University (APSU) professor Dr. Chris Gentry doesn't know why his grandmother had the globe, the atlases or the subscription to National Geographic.
"I had no idea where some of the stuff came from," he said. "But when I was a kid, we'd go to her house, and I would sit and spin the globe, put out my finger, stop it someplace and go, 'What's up with Greenland?'"

Clarksville, TN – In 1986, communities across the state honored Tennessee's cultural heritage during then-Governor Lamar Alexander's yearlong Homecoming '86 celebration.
In Clarksville, officials at Austin Peay State University participated in the event by commissioning Dr. James Diehr, professor of ceramics and sculpture, to produce a piece for the University's front lawn.
Clarksville Civil War Roundtable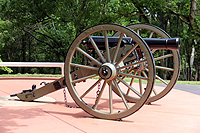 Clarksville, TN – The next meeting of the Clarksville Civil War Roundtable will be on Wednesday, October 17th, 2018 as we continue our fourteenth year!
The meeting is held at the Bone and Joint Center, 980 Professional Park Drive, right across the street from Tennova Healthcare. This is just off Dunlop Lane and Holiday Drive and only a few minutes east of Governor's Square mall.