Clarksville Civil War Roundtable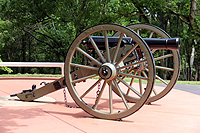 Clarksville, TN – The next meeting of the Clarksville (TN) Civil War Roundtable will be on Wednesday, May 16th, 2018 at the Bone & Joint Center, 980 Professional Park Drive, right across the street from Tennova Healthcare. This is just off Dunlop Lane and Holiday Drive and only a few minutes east of Governor's Square mall.
The meeting begins at 7:00pm and is always open to the public. Members please bring a friend or two – new recruits are always welcomed.
Honoring a Champion. Inspiring Greatness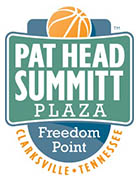 Clarksville, TN – Through the keen eyes of a sculptor, an architect and an exhibit designer, the Pat Head Summitt Legacy Plaza has come to life at Freedom Point.
A bronze statue of Coach Summitt, hometown hero and legendary University of Tennessee women's basketball coach, and an interpretative display of her life story will be dedicated at 3:00pmFriday, June 15th, 2018 in Clarksville's Liberty Park.
"Though her famous 'stare' may be missing, our sculpture hopes to embody her passion and fire," said Brett Grill, sculptor of the Coach Summitt statue. "She was a rare talent, quickly ascending to the highest reaches of her field, which she dominated throughout her career."
Clarksville's First Thursday Art Walk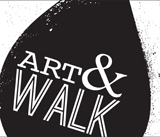 Clarksville, TN – Produced by The Downtown Clarksville Association, Clarksville's First Thursday Art Walk is a free, self-guided tour spanning a 5-block radius that combines visual art, live music, engaging events and more in the heart of Downtown Clarksville.
With 10+ venues, bars and businesses participating each month, the First Thursday Art Walk in Clarksville is the ultimate opportunity to savor and support local creative talent.

Clarksville, TN – The 2018 Free Fishing Day is this Saturday, June 9th, 2018 when anyone may fish free without a license in Tennessee's public waters.
TWRA and Clarksville Parks and Recreation will be holding their annual Youth Fishing Rodeo at Liberty Park's pond on Saturday, June 9th, 2018 from 7:00am to 9:00am. Hot Dogs and Drinks will be available.
Over 300 participants are expected. The age limit for the event is 0 to 16 years of age.

Clarksville, TN – A short documentary highlighting Clarksville in the 1930s took home one of the top honors at the 49th Annual Nashville Film Festival earlier this month. "Clarksville 1937," directed by Austin Peay State University communication professors Karen Bullis and Kathy Lee Heuston, won the Tennessee First Grand Jury Prize for Documentary Short during the May event.
Nightmasters kick off free downtown concert series

Clarksville, TN – Jammin' in the Alley, a free concert series on Strawberry Alley in the heart of downtown Clarksville, returns for another year of concerts and family fun.
The first concert will be from 7:00pm-10:00pm Friday, June 1st, 2018 with a performance by Nightmasters, a popular local blues-rock band.

Clarksville, TN – Earlier this year, Dr. Dwayne Estes, Austin Peay State University professor of botany, was eating lunch with Henry Paulson, the former U.S. Treasury Secretary under President George W. Bush, and his wife, Wendy Paulson, when the conversation suddenly turned to prairies.
Between bites, Estes explained that for thousands of years, grasslands covered much of the southern United States, but today, more than 90 percent of this vast habitat, along with the different creatures that called these grasslands home, has disappeared.
Clarksville Park and Recreation achieves Tier III in TDEC benchmarking process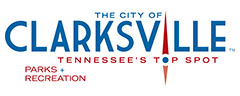 Clarksville, TN – The Clarksville Park and Recreation Department recently received high honors for its quality and effectiveness of services from the Tennessee Department of Environment and Conservation.
TDEC presented the Department with a plaque signifying attainment of Tier III status in the State of Tennessee's benchmark process.

Nashville, TN – The Tennessee Department of Environment and Conservation (TDEC) announced the first group of participants in Get Food Smart TN – a statewide initiative aimed at reducing food waste.
The inaugural class, which includes Austin Peay State University, was recognized on April 20th, 2018 at an event hosted by former TDEC Commissioner Bob Martineau and TDEC Assistant Commissioner Dr. Kendra Abkowitz Brooks at the William R. Snodgrass Tennessee Tower in Nashville.
Clarksville has chance to attract lucrative State Soccer Park
Clarksville, TN – The Clarksville City Council faces a key final vote Thursday on purchase of 409 acres near Interstate 24 Exit 8 for construction of a multi-sport Clarksville Family Athletic Complex.
The Athletic Complex would be built in phases and serve the outdoor recreation needs of Clarksville's growing population and add facilities to attract sports tourism-related economic development.