Clarksville, TN – Commercial Installation LLC, located in Clarksville, TN was awarded $9,605.00 for an Incumbent Worker Training grant (IWT). Commercial Installation provides craftsmanship quality installation of architectural openings for all types of buildings all over the Mid-South.
Founded in 1999 by Richard Eskildson (Commercial Installation President), we have built our business from the ground up on the foundation of integrity and quality work.

Clarksville, TN – The Clarksville, Tennessee Multi-Color Corporation printing facility was awarded $20,000 for an Incumbent Worker Training grant (IWT). Multi-Color Corporation corporate offices are located in Batavia, Ohio and operates 87 printing facilities worldwide.
The Clarksville, TN Multi-Color plant is a wide-web rotogravure printer, producing die cut, pressure sensitive labels and square cut, white paper and metalized paper labels for the beverage and food industry. In Clarksville since 1981, their primary customers are Anheuser-Busch Inbev and Bush Bros.

Clarksville, TN – The town of Shelbyville is about two hours south of Austin Peay State University, and most Clarksville residents only make the journey to visit family or friends or, along with thousands of others from around the world, to watch the grand spectacle known as the Tennessee Walking Horse National Celebration each summer.
But in 2009, this small, rural community became a focal point for the nation's ongoing immigration debate.

Clarksville, TN – Eighty-three percent of all teens involved in vehicle-related fatalities were not wearing seatbelts. More than 22,000 Tennessee traffic crashes involved drivers under 21.
Distracted driving is one of the leading cause of vehicle accidents in the nation.

Clarksville, TN – Trane, a world leader in indoor comfort solution and a brand of Ingersoll Rand, was awarded $25,000 for an Incumbent Worker Training grant (IWT) and $25,000 for an Apprenticeship training program for the Clarksville, Tennessee facility.
The Tennessee Department of Labor and Workforce Development offers eligible Tennessee employers competitive grant funding to provide skills upgrades for existing workers or train new hires as an incentive to grow their business.
Montgomery County, TN – Clarksville-Montgomery County School System announces that Amber Hartzler, a first grade teacher at Pisgah Elementary School, was one of 20 Tennessee educators recently designated as a National Board Certified Teacher.
Each of these accomplished educators earned the profession's highest mark of achievement through a rigorous, performance-based, peer-review process, demonstrating their proven impact on student learning and achievement.

Clarksville, TN – Austin Peay State University's Campus Police Department is partnering with the Tennessee Highway Safety Office (THSO) for its fifth annual Seatbelts Are for Everyone (SAFE) campaign.
This statewide initiative is designed to increase seatbelt and child passenger safety restraint usage through the implementation of occupant-protection programs, public events and checkpoints throughout Tennessee. The SAFE campaign began February 1st, 2018 and concludes August 1st, 2018.

Clarksville, TN – Visit Clarksville and Riverside Bicycle Racing announce Clarksville's first High Roller Criterium, or crit, will take place on Saturday, May 19th, 2018 in historic downtown Clarksville.
A criterium, or crit, is a bike race consisting of several laps around a closed circuit, the length of each lap or circuit ranging from about 500 to 1000 meters. In Clarksville's case, the course is a flat four-corner course, .8 miles in length, with tight turns around Franklin Street, Public Square, Main Street and Fourth Street.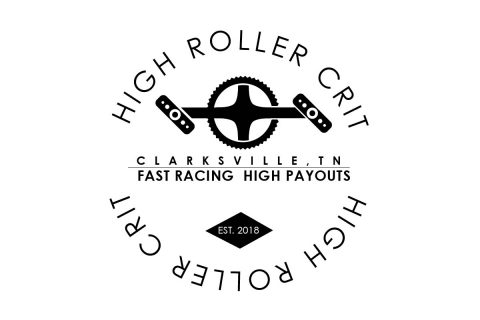 [Read more]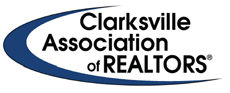 Clarksville, TN – On Tuesday, January 30th, 2018 the Clarksville Association of Realtors® (CAR) took part in a Realtor "Day on the Hill" at the state capital in Nashville.
This event, which had over 400 Tennessee Realtors in attendance, is intended to give Realtors from all over the state a chance to meet their elected officials and speak on matters important to real estate and homeowners.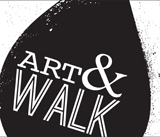 Clarksville, TN – Produced by The Downtown Clarksville Association, First Thursday Art Walk is a free, self-guided tour spanning a 5-block radius that combines visual art, live music, engaging events and more in the heart of Downtown Clarksville.
With 10+ venues, bars and businesses participating each month, the First Thursday Art Walk in Clarksville is the ultimate opportunity to savor and support local creative talent.