Clarksville, TN – This May, three prominent Tennessee public servants will visit Austin Peay State University (APSU) to serve as commencement speakers for the University's three commencement ceremonies.
Former Tennessee Governor Bill Haslam, U.S. Representative Mark Green and State Representative Jason Hodges will be on campus May 3th and 4th, 2019 as Austin Peay State University, the state's fastest-growing public University, expands its graduation celebration to two days.

Clarksville, TN – Sierra Salandy's last year in college typifies her entire time at Austin Peay State University (APSU).
Busy. And amazing.
She started off the semester as a legislative intern in the Tennessee General Assembly (one of a record 11 from APSU this year). And during her first week on Capitol Hill, she found out she'd won the crown of Miss Black Tennessee US Ambassador.

Clarksville, TN – Austin Peay State University (APSU) this week sent a school record number of legislative interns to the Tennessee General Assembly, which opened its 2019 session on Tuesday, January 8th, 2019.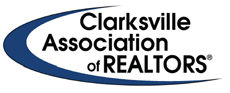 Clarksville, TN – On Tuesday, January 30th, 2018 the Clarksville Association of Realtors® (CAR) took part in a Realtor "Day on the Hill" at the state capital in Nashville.
This event, which had over 400 Tennessee Realtors in attendance, is intended to give Realtors from all over the state a chance to meet their elected officials and speak on matters important to real estate and homeowners.

Clarksville, TN – Austin Peay State University convened its inaugural Board of Trustees meeting Thursday, March 30th, completing the transition from the Tennessee Board of Regents (TBR) to its own local governing board.
Austin Peay President Alisa White, joined by Tennessee Governor Bill Haslam and observed by University faculty and staff, as well as media and members of the community, called the 'historic' first meeting to order.

Clarksville, TN – Austin Peay State University's inaugural Board of Trustees will convene for its first meeting at 416 College Street on Thursday, March 30th at 1:30pm. The public is invited to attend this historic event.

Clarksville, TN – In a few months, Austin Peay State University will officially turn 90, and anyone who happened to be on campus when the school first opened in the late 1920s would likely not recognize it today.
APSU to Have Increased Autonomy with Local Governing Board

Clarksville, TN – Tennessee Governor Bill Haslam has appointed eight individuals to the newly created institutional governing board at Austin Peay State University.
The purpose of the appointments is to give the University increased autonomy to support student success as the state continues its Drive to 55 Initiative. Austin Peay State University's governing board is one of six to be appointed by the governor, a result of the governor's FOCUS Act passed by the Tennessee General Assembly earlier this year.
Clarksville, TN – Clarksville Mayor Kim McMillan has received notice that the City of Clarksville will receive $488,000 in grant funding from the State of Tennessee, Department of Environment and Conservation (TDEC).
The funding, which was received as part of a competitive grant application process, is for the renovation of the Swan Lake Aquatic Center and Kids Splash Park.

Clarksville, TN – Navdeep Saini, who may well be the nicest student attending Austin Peay State University, doesn't like to talk about himself that much. If pressed, he'll admit that he speaks six languages and has a degree in biotechnology (that he earned in Russian), but talking about his accomplishments seems to embarrass him.
He looked particularly shy at APSU's Einstein Bros. Bagels coffee shop earlier this month when someone asked Saini about another accolade.