Clarksville Park and Recreation achieves Tier III in TDEC benchmarking process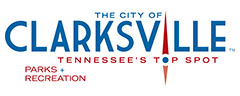 Clarksville, TN – The Clarksville Park and Recreation Department recently received high honors for its quality and effectiveness of services from the Tennessee Department of Environment and Conservation.
TDEC presented the Department with a plaque signifying attainment of Tier III status in the State of Tennessee's benchmark process.

Nashville, TN – The Tennessee Department of Environment and Conservation (TDEC) announced the first group of participants in Get Food Smart TN – a statewide initiative aimed at reducing food waste.
The inaugural class, which includes Austin Peay State University, was recognized on April 20th, 2018 at an event hosted by former TDEC Commissioner Bob Martineau and TDEC Assistant Commissioner Dr. Kendra Abkowitz Brooks at the William R. Snodgrass Tennessee Tower in Nashville.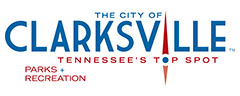 Clarksville, TN – As part of an application for grant funding through the State of Tennessee's Department of Environment and Conservation, the City of Clarksville's Parks and Recreation Department is hosting public meetings to give citizens an opportunity to comment on a proposed project at the Swan Lake Pool located at 2002 Sanders Road in Clarksville.
[Read more]
Clarksville, TN – Clarksville Mayor Kim McMillan announces the launch of a public education campaign to encourage the safe storage and proper disposal of prescription medications.
The campaign, which is part of a national awareness initiative called Safeguard My Meds, will involve a concerted effort by law enforcement officials, medical professionals and citizens of Clarksville to reduce the abuse of prescription medications.
Five Additional Recreational Trails Program Grants Announced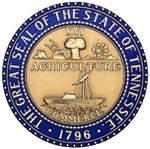 Nashville, TN – Tennessee Governor Bill Haslam and Environment and Conservation Commissioner Bob Martineau today awarded an additional $547,000 in grants for recreational trail projects across Tennessee. $120,000 was awarded to the City of Clarksville to connect Mary's Oak Trail Head and the 101st Pedestrian Bridge through Heritage Park.
"These grants help local governments and organizations improve amenities such as trails, greenways and recreational facilities that contribute so much to a better community and quality of life," Haslam said. "The grants will help make Tennessee's incredible natural beauty and outdoors more accessible to Tennesseans." [Read more]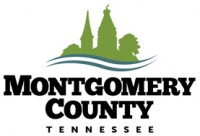 Montgomery County, TN – Montgomery County Government was recently awarded the Recreational Trails Program (RTP) grant from the State of Tennessee.
Of the $565,000 in grants awarded by the Environment and Conservation Department this week, Montgomery County received the largest award of $120,000. [Read more]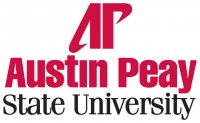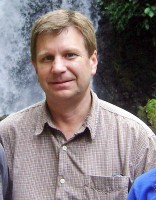 Clarksville, TN – On a spring afternoon in 2010, Dr. Jeff Lebkuecher, professor of biology at Austin Peay State University, waded into a creek to collect algae floating in the water and growing on rocks.
The samples were placed in test tubes, and back in his lab inside the APSU Sundquist Science Complex, Lebkuecher noticed that the algae were thriving. This was not good news for the creek. [Read more]
Electronic gate will especially help Soldiers, ROTC Students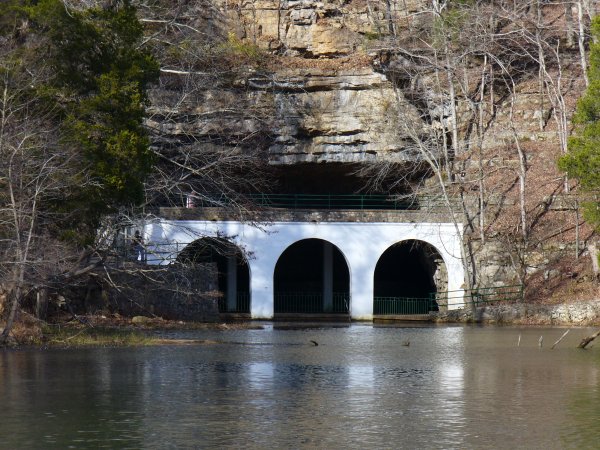 Clarksville, TN – State Representative Joe Pitts (D-Clarksville), State Senator Tim Barnes (D-Clarksville) and Ward 11 City Councilwoman Kaye Jones announced this week that residents will have greater access to Dunbar Cave State Park thanks to an upgraded, automatic gate.
"I am grateful to the Department of Environment and Conversation, Tennessee State Parks, and the Dunbar Cave park staff for their help in making this state treasure more accessible," Pitts said. "Our citizens now have an expanded opportunity to use the park."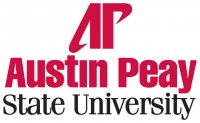 Clarksville, TN – The Braun's rock-cress is a strange-looking little plant with star-shaped hairs covering its stems and leaves. It grows almost exclusively in the shade, usually around rock outcroppings in forests, and if you were to happen upon it, you might mistake it for a weed.
The odds of you finding a Braun's rock-cress, however, are extremely rare. The peculiar plant is only found in two areas of the world, and in the mid-1990s, it was listed as a federally endangered species. Earlier this year, the Tennessee Department of Environment and Conservation awarded APSU professor of biology Dr. Carol Baskauf a $10,000 contract to study the population genetics of the plant species, and her research may provide valuable information aiding efforts to protect this plant. [Read more]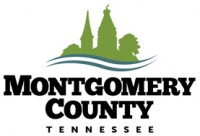 Montgomery County, TN – Bi-County Solid Waste Management will be having it's Household Hazardous Waste Collection Day Saturday, April 9th from 8:00am – 2:00pm in the Veterans Plaza Parking Lot. Veterans Plaza is located at 350 Pageant Lane.
Items accepted from Montgomery County and Stewart County residents only. No commercial items will be accepted.
Batteries, oil, paint, anti-freeze and electronics will no longer be accepted since these items are accepted year round at the Bi-County Landfill located at 3212 Dover Road. [Read more]