Clarksville, TN – On Wednesday, October 26th, 2017 the U.S. Army launched its JROTC Robotics Program at Kenwood High School. Four CMCSS high school robotics programs will be in place: Kenwood High School, Northeast High School, West Creek High School, with Rossview High School and Northwest High School combined.

Clarksville, TN – As part of the ongoing PeayClipse lecture series, Austin Peay State University senior physics student Jacob Robertson will present a talk titled, "Total Solar Eclipse: Nature's Stellar Coincidence."
The talk will take place at 7:00pm, Saturday, August 19th, 2017 in Liberty Park, prior to the evening's featured film, "Space Jam."

Clarksville, TN – In the next decade, analysts predict that Amazon, Apple, Google or Tesla will become the world's first trillion-dollar, publicly traded company.
The astounding growth of these companies—Barclays predicts Amazon will triple its revenue by 2027—is leading many to argue that America's economic future has become dependent on STEM (Science, Technology, Engineering and Mathematics) education.

Montgomery County, TN – Burt Elementary School has received a $5,000 Lowe's Toolbox for Education grant for their outdoor classroom project. This grant and support from Lowe's on Madison Street is providing students with life lessons that connect with their curriculum.
"The inspiration for implementing these gardens at Burt developed from our desire to create an outdoor space that would allow hands-on learning opportunities for our students who might otherwise never have a chance to dig in the dirt, plant a seed, and watch it grow," stated Haven Bowles, school counselor and co-coordinator of the outdoor learning space.

Montgomery County, TN – The Clarksville-Montgomery County School System (CMCSS) has selected three candidates to fill administrator positions for the upcoming school year.
Current assistant principal, Scott Wainwright, has been appointed to serve as the principal of New Providence Middle School. Rossview Middle School teacher, Jenette Spurbeck, has been chosen as an assistant principal at Clarksville High School (CHS). Richview Middle School (RIMS) teacher, Lisa Courson, has been selected as an assistant principal at RIMS.

Montgomery County, TN – The Clarksville-Montgomery County School System (CMCSS) will be offering four different academy-themed camps for students this summer.
They include: a STEM Exploration Camp at Kenwood High School; a Create Workshop at Rossview High School; a MediCamp at Northwest High School; and an Ag Summer Camp at Montgomery Central High School.
All of the three-day camps are $40.00 each.

Clarksville, TN – The Austin Peay State University Office of Career Services will host a Science, Technology, Engineering and Math (STEM) Career Day, along with a Health Professional Career Day, from 1:00pm-4:00pm on April 4th, in the Morgan University Center Ballroom.

Clarksville, TN – If you live or attend high school in a county outside of Tennessee that is within a 250-mile radius of Austin Peay State University, then you qualify for a discounted tuition rate for both undergraduate and graduate programs at Austin Peay.
High school students who have a 22 ACT (or 1020 SAT) or higher are eligible for an additional Provost Scholarship, bringing tuition rates within a few dollars of the University's in-state rate.
Free Family Fun, Science, Exhibitors, Giveaways and the Back to School Fashion Show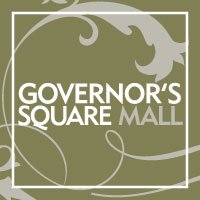 Clarksville, TN – The annual Back to School Fair at Governor's Square Mall is this Saturday, July 25th from 12:00pm-4:00pm. The event will include free fun and educational family entertainment, exhibitors, and the Back to School Fashion Show. Visit the DJ table in Dick's Court to register-to-win prizes and pick up a bag full of Back to School coupons from mall retailers (while supplies last).
Find out more about programs and services available through Navy Federal Credit Union, WorkForce Essentials' Drivers Ed program, Clarksville Cheer Extreme, Clarksville Dental Center, AFS-USA Exchange Students Program, the West Creek High School Criminal Justice Academy and register for dance, cheer, and football programs. [Read more]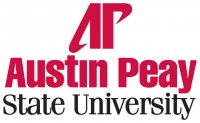 Clarksville, TN – While most college students spend their summers pool- or beachside, Austin Peay State University chemistry major Shelia Johnson will be taking advantage of a unique opportunity by learning alongside some of the region's brightest medical minds.
A chemistry major planning to pursue PharmD/PhD degrees upon graduation, Johnson is in her second summer as an Aspirnaut summer research intern at Vanderbilt Medical Center in Nashville, TN. [Read more]