Clarksville's First Thursday Art Walk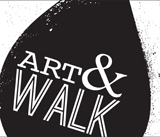 Clarksville, TN – Produced by The Downtown Clarksville Association, Clarksville's First Thursday Art Walk is a free, self-guided tour spanning a 5-block radius that combines visual art, live music, engaging events and more in the heart of Downtown Clarksville.
With 10+ venues, bars and businesses participating each month, the First Thursday Art Walk in Clarksville is the ultimate opportunity to savor and support local creative talent.

Clarksville, TN – The Customs House Museum and Cultural Center is located in historic downtown Clarksville, Tennessee. Come explore an entire city block featuring large gallery spaces filled with fine art, science and history.
Some of the events in July at the Museum are: Fantastical Patterns: Quintin Owens: Memory Structures, International Reflections: The Art of Women Artists Mentors, World in Wood: The Folk Art of Herbert Baggett, Interpreting the Familiar: The Art of Hattie Marshall Duncan, and Randy Rubel to Reveal Log House Mystery.
Montgomery County, TN – The Clarksville-Montgomery County School System (CMCSS) is excited to announce its Rolling Study Halls pilot program in partnership with Google and the Clarksville-Montgomery County Education Foundation.
Rolling Study Halls is a Google-funded initiative that seeks to improve technology access and extend learning to the after-school space. By powering school buses with WiFi and providing educator support, Rolling Study Halls is helping students across the US—especially in rural communities—access more learning hours outside of school.

Clarksville, TN – Austin Peay State University, which turned 90 in April, experienced another big year, with new buildings and programs transforming the campus over the last 12 months.
Women's volleyball and men's football electrified the community this fall, and in August, thousands of people cheered as the afternoon sky went dark for nearly two minutes. As this 90th year comes to an end, here are some of the major stories that came out of Austin Peay in 2017.

Clarksville, TN – The Austin Peay State University Department of Art + Design recently unveiled its 2017-18 season of exhibitions and visiting speakers. Generously supported by the APSU Center of Excellence for the Creative Arts (CECA), the Department of Art + Design is able to bring nationally and internationally recognized artists and thinkers directly to Clarksville with programming that is free and open to the public.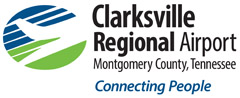 Clarksville, TN – A once-in-a-lifetime sky gazing opportunity will occur this summer and Clarksville Regional Airport (CKV – Outlaw Field) is inviting the community to watch this historic phenomenon from the grounds of the airport.
A total Solar Eclipse will take place on Monday, August 21st, 2017 and Clarksville Regional will host a free-to-the-public Solar Eclipse Viewing Event from noon until 3:00pm.

Clarksville, TN – For horseshoe pitching enthusiasts, the 2017 HP Pro Tour Open Horseshoe Tournament will once again make its way to Clarksville. Montgomery County's Civitan Park, 650 Bellamy Lane, serves as home to the event, June 3rd-4th, 2017, marking the fourth year that the tour has included Clarksville.
The HP Pro Tour is a series of horseshoe pitching tournaments where competitors try to get as many ringers as possible and walk away with big cash prizes.

Clarksville, TN – On a cool evening in early February, dozens of people hurried across the Austin Peay State University campus to hear a lecture in the Trahern Building by Hollywood visual effects artist Colie Wertz.
The event, co-sponsored by the APSU Department of Art and Design and the APSU Center of Excellence for the Creative Arts (CECA), attracted attendees from across Clarksville, interested in hearing from a man who'd worked on films such as "Captain America: Civil War," and "Rogue One: A Star Wars Story."

Clarksville, TN – The Austin Peay State University Department of Art and Design, with support from the APSU Center of Excellence for the Creative Arts, will welcome computer graphics modeler Colie Wertz to campus at 7:00pm, on February 2nd, for a visiting artist lecture.
Wertz's lecture, in Trahern 401, will kick off this semester's portion of the department's 2016-2017 Visiting Artist Speaker Series.

Clarksville, TN – In any form, writing is the expression of an author's view of the world. Some write to educate or entertain, while others write simply to document the people, places and events of the time.
Still, others can see the potential of the medium for something else; the really special ones see writing as a way to provoke uncertainty, and maybe make sense of the nonsensical along the way.