Clarksville, TN – On June 15th, a group of professional university photographers will take over the Austin Peay State University Red Barn and convert the building's old basketball court into a temporary photo studio.
From 2:00pm-5:00pm that afternoon, these photographers—known for creating official and iconic images for institutions across the country like the University of Wisconsin, Baylor University and Wake Forest University —will take free portraits of any local individual with a direct military connection—including active duty soldiers, veterans and their families.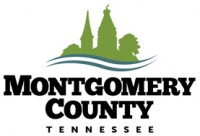 Montgomery County, TN – Montgomery County Government has created the Veterans Network of Care, a breakthrough Web solution for individuals, families and agencies concerned with veterans' issues.
A kick off event is scheduled for 2:00pm, April 24th at the William O. Beach Civic Hall, located at 350 Pageant Lane, Clarksville, TN. For more information call 931.648.8482.
The Network of Care empowers veterans, service members, their families and service providers by providing online access to comprehensive services available within Clarksville/Montgomery County/Fort Campbell Area. [Read more]

Clarksville, TN – The weekly Clarksville Parks and Recreation Department Recreation Report provides Clarksvillians with a glimpse at the activities and events that are available from the Parks and Recreation Department for them to enjoy together as a family.
This weeks highlights include: City hosts Warrior Week Military Appreciation Picnic, Movies in the Park features 'Raiders of the Lost Ark', Friends of Fort Defiance Gear up for Annual Fundraising Event and New City concert series kicks off June 21st.

Clarksville, TN – The City of Clarksville will once again, proudly host the Warrior Week military appreciation picnic for Fort Campbell soldiers and their families.
The picnic will be held on Saturday, June 14th, from 1:00pm to 5:00pm at Heritage Park, 1241 Peachers Mill Road, Clarksville, TN.

Clarksville, TN – Gary Mathews Automotive Group is celebrating Clarksville and Fort Campbell with Customer Appreciation Sales for the entire month of October for All Gary Mathews dealerships in Middlle Tennessee.
Gary Mathews has been an ardent supporter of the troops from Ft. Campbell, hosting benefit golf tournaments, and offering special pricing and financing to all active U.S. Military Personnel. Mathews has launched an advertising campaign from now til the end of December 2013, that will not only introduce people to the 'Highly Qualified' Mathews Auto Team at Gary Mathews Motors and to the New Marina, but also to the River District and the greater Clarksville area.
Clarksville, TN – Veterans Day is a time to reflect, honor and remember. All across the United States, communities are coming together today to remember the men and women who have so courageously protected and defended our nation.
This is a day to show our appreciation for all they have given and continue to give. [Read more]

Clarksville, TN – The Go Commando Half Marathon and 5k presented by CDE Lightband announced Tuesday they would donate $35,000 to local non-profits and community organizations. The largest recipients, Clarksville Area YMCA and Fort Campbell Historical Foundation were on hand to accept the donations.
"The intention of the Go Commando Half Marathon and 5k will always be to give back to the community; this money emphasizes that mission in a big way," Channel Lemon, one of the Race Directors, stated.
Clarksville, TN – Attention motorcyclists! Red River Sirens present "Lend a Hand — Win a Hand"! Clarksville Roller Derby's Red River Sirens will host a fundraiser poker run on Saturday, November 12th, 2011. All bikes are welcome. The event begins and ends at The Bent Wrench Roadhouse, 4724 Ashland City Road, Clarksville. Rider registration starts at 10:00am. The kickstands will go up and the bikes will begin to ride out at 11:00am.
The entry fee of $20.00 per motorcycle includes one poker hand and a free post-ride party with music, prizes, food and beer. Back seat passengers are welcome to participate for a $5.00 fee. Riders can receive additional poker hands for $5.00. [Read more]

Clarksville, TN – Help raise money for Austin Peay State University scholarships by running in the community's first GoCommando Half-Marathon and 5K next month.
The half-marathon begins at 7:30am, Saturday, October 15th. The 5K race starts at 8:00am. Both races will begin at Liberty Park and continue along the Cumberland River. The courses are certified by the USA Track and Field.
Wyatt-Johnson Sales Representative Willie Rosario assists with the FRG's effort to help returning soldiers by purchasing bedding for their Fort Campbell barracks rooms.

Clarksville, TN – Willie Rosario has been working in the sales department for the Wyatt-Johnson Automotive Group since 2007. Over the course of those four years, Willie has had hundreds of clients, including many with military ties. A former soldier himself, Willie knows firsthand what it truly means to serve his country and fight for our freedom.
Willie wanted come up with a unique way to express his appreciation for area soldiers' continued service and sacrifices. After talking with Tammy Phillips, Family Readiness Group (FRG) leader for 4th Brigade Combat Team 506th Infantry Regiment, he learned that many single unmarried soldiers returning home from overseas deployments move back into practically bare Fort Campbell barracks rooms with very few amenities.