Clarksville, TN – On Christmas day, when four million Britons saw a talking rat on the telly, they also glimpsed the creative work of an Austin Peay State University professor.
That evening, BBC One broadcast the animated special "The Highway Rat," based on a popular British children's book, and Scott Raymond, APSU assistant professor of animation and former DreamWorks animator, contributed about 20 seconds to the movie.

Clarksville, TN – In the late 1940s, shortly after World War II, American comic books took on the daring subject of love. Jack Kirby, co-creator of Captain America, helped popularize these soap opera-like tales with his comic "Young Romance."
The brightly colored covers—which would later inspire Roy Lichtenstein's pop art creations—featured couples embracing or kissing, often with someone crying in the background.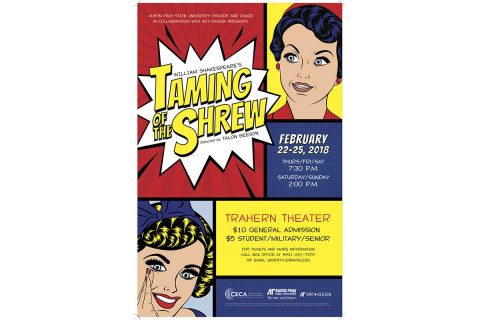 [Read more]

Clarksville, TN – Next month, Austin Peay State University's The New Gallery, with support from the APSU Center of Excellence for the Creative Arts and the APSU Department of Art + Design, will present the Faculty Triennial, an exhibition celebrating the artwork of current Art + Design faculty.
This year has brought many celebrations to the Department of Art + Design. In August, the new Art + Design building opened its doors to students with new studio classrooms and new exhibition spaces.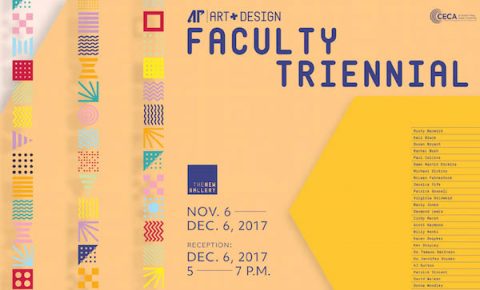 [Read more]

Clarksville, TN – The Roxy Regional Theatre is turning up the volume this Friday, April 29th at 8:00pm when CDE Lightband presents Green Day's "American Idiot!". In keeping with our traditional opening night pay-what-you-can tradition, all tickets remaining at the box office will go on sale at 7:30pm Friday evening for a $5.00 minimum donation.
Struggling to find meaning in a post-9/11 world, Johnny (Joseph Spinelli), Tunny (Charles Walljasper Robinson) and Will (Ryan Alvarado) flee the constraints of their hometown for the thrills of city life. Their paths are quickly estranged when Tunny enters the armed forces, Will is called back home to attend familial responsibilities, and Johnny's attention becomes divided between a seductive love interest and a hazardous new friendship.

Clarksville, TN – Combine a multi-platinum album and a multimedia partnership with CDE Lightband with a multi-talented group of artists from Austin Peay State University and a dozen high-energy performers from around the nation — and brace yourself for a two-time Tony and Grammy Award-winning blockbuster.
Green Day's critically-acclaimed powerhouse album comes to life this spring on the corner of Franklin and First in historic downtown Clarksville. Boldly taking the American musical where it has never gone before, the Roxy Regional Theatre opens the energy-fueled rock opera of youthful disillusion, Green Day's "American Idiot", on Friday, April 29th, at 8:00pm.

Clarksville, TN – The APSU Department of Art and Design will showcase the work of its students and faculty during April's First Saturday Art Crawl in Nashville.
The Austin Peay State University Department of Art and Design will present the exhibition, "Where the Wild Things Are," on April 2nd in Nashville's L Gallery, in the heart of Nashville's art district.