Clarksville, TN – Austin Peay State University (APSU) is accepting student applications for two Military Alumni Chapter scholarships for the 2019-20 academic year.
The APSU Military Alumni Chapter was founded in October 2012 for the purpose of supporting and recognizing military-related APSU alumni.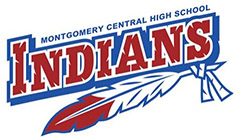 Clarksville, TN – Montgomery Central High School recently held its Class of 2018 Commencement Exercises at APSU's Dunn Center.
After the traditional processional, followed by the presentation of colors and the national anthem, Senior Class President Kymberlee McFaul stepped up to the podium to welcome everyone to Graduation 2018.
The senior choir performed, then MCHS Principal Christy Houston was up next to introduce faculty, special guests, and the ceremony's featured speakers, Valedictorian Jerrianna Thompson, and Salutatorian Alexis Lancaster.

Clarksville, TN – Middle College at Austin Peay State University gathered recently for its 10th commencement ceremony, as faculty, friends and family watched 62 students receive their diplomas in APSU's Dunn Center.
Melissa Champion-Emerson, Middle College APSU Principal, took a few minutes to proudly speak of her graduating seniors.

Clarksville, TN – Whenever people describe the late Betty Joe Wallace, the often use words like "scholar," "trailblazer," "mentor" and "friend." In the four years since the Austin Peay State University history professor passed away, another word frequently comes up—"philanthropist."
Before she died, Wallace told her husband, John Chapman, that she wanted to help students from her home in Stewart County earn a college education at Austin Peay State University.

Clarksville, TN – On Thursday, April 13th, 2017 more than 100 Austin Peay State University freshman students were inducted into the Alpha Lambda Delta (ALD) National Honor Society.
"This is the largest crowd I have seen at an induction in over a decade,"Dr. Steven Ryan, professor of languages and literature and ALD faculty advisor, said.

Clarksville, TN – Austin Peay State University's Department of Art and Design will host the 2017 US Bank Open Exhibition April 20th-22nd, during Clarksville's Rivers and Spires Festival.
The Open Exhibition is an opportunity for artists living in and around Montgomery County to exhibit their work, sell their work and to help raise money for APSU art scholarships.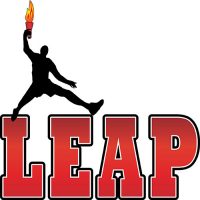 Clarksville, TN – The 501(c)(3) nonprofit youth and business incubation program, Leap Organization hosted its annual Dining with the Stars Gala at the Riverview Inn in downtown Clarksville, Tennessee, on Saturday, March 4th, 2017.
Dining with the Stars is the annual tribute where high school seniors in the Clarksville Montgomery county community are awarded $1000 and $500.00 scholarships based on their essay submission.
Hand Family Companies sustained the gala with their $2500 donation that helped support LEAPs night of student stars shining bright.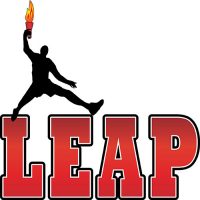 Clarksville, TN – Judge Alberto Gonzalez, former U.S. Attorney General, will be the keynote speaker at the 4th annual Dining with the Stars Gala on March 4th, 2017 at 6:00pm at the Riverview Inn.
Presently Judge Gonzales is a member of the NCAA Division I Committee on Infractions and he serves on the board of directors for the United Way of Metropolitan Nashville and the Community Foundation of Middle Tennessee.
Previously he was also an appointee of Tennessee Governor Bill Haslam to the Governor's Commission for Judicial Appointments and the Governor's Management Fellows Executive Committee.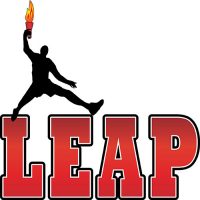 Clarksville, TN – The LEAP Annual 7 Points Scholarship Essay Contest is open to Clarksville Montgomery County School System and Fort Campbell High School seniors. Each year, the theme highlights one of our 7 principles of Leadership, Enlightenment, Achievement, Perseverance, Outreach, Responsibility, and Growth.
The LEAP Organization recognizes the importance of encouraging youth to be productive and responsible citizens, and is honored to provide resources to assist youth in their quest to pursue higher learning opportunities.
[Read more]

Clarksville, TN – Austin Peay State University will celebrate the grand opening of the Wayne and Marianne Ard Building — the new home of the University's Health and Counseling Services— on Thursday, October 13th, with a ribbon cutting ceremony.
The event will begin at 2:30pm, and is free and open to the public. A building tour and reception will follow at 3:00pm.