Clarksville, TN – The Humane Society of Clarksville-Montgomery County will host its ever paw-pular Santa Paws Professional Photos (for pets and people) this Sunday, December 3rd, 2017 from 12:00pm-4:00pm.
No appointment necessary.
…Helping pets in foster care to start off the New Year on just the right paw!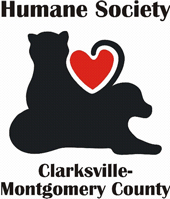 Clarksville, TN – With the hustle & bustle of Christmas behind us, our 2010 Santa Paws program invites YOU to purchase items for pets awaiting homes in our foster program (and perhaps take advantage of some after-Christmas sales, too!!).
Santa Paws sponsors can donate funds or purchase items for any Clarksville Humane Society foster pet through Saturday, January 8th.
We have 30 pets awaiting homes in the Humane Society of Clarksville-Montgomery Co.'s foster program this holiday season. [Read more]