Clarksville, TN – A team from Austin Peay State University's Department of Mathematics and Statistics recently won the Math Jeopardy Championship at a competition held during the 2017 Southeastern Section meeting of the Mathematical Association of America (MAA). The APSU team defeated 26 other teams from colleges and universities in the Southeast.
Austin Peay fielded two teams, mentored by Dr. Nicholas Kirby, assistant professor of mathematics, and Dr. Ben Ntatin, professor of mathematics.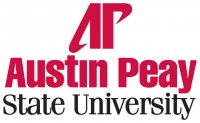 Clarksville, TN – Earlier this month, a group of Austin Peay State University students and faculty members traveled to Vanderbilt University and made an impressive showing at the Tennessee Academy of Science's Centennial Meeting.
During that meeting, which celebrated the 100th gathering of the state's top scientific and mathematical minds, several members of the APSU community were recognized for their outstanding work. In the math and computer science competition of the meeting, chaired by APSU associate professor of mathematics Dr. Ben Ntatin, APSU students placed first and second in oral presentations of their research. [Read more]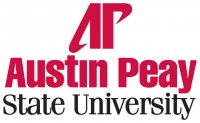 Clarksville, TN – Several faculty and staff members at Austin Peay State University announce their recent professional and scholarly activities.
Dr. Najmul Abedin, professor in the public management and criminal justice department, had several articles published recently. These include "The Conceptual and Functional Diversity of the Ombudsman Institution: A Classification" published in Administration & Society; "The Ombudsman Institution and Democracy in the Bangladesh Context" in the book "Democracy in Bangladesh"; and "The Ombudsman Institution, Political Authority and Corruption" in the African Journal of Public Administration and Management. [Read more]

Several faculty members at Austin Peay State University and scholars of local, regional, national and international renown will present their research and creative activity on campus during the 2010-11 academic year as part of a new series that launched last spring.
The Provost Lecture Series will kick off with a talk by Dr. Dewey Browder, professor and chair of history and philosophy, from 3:00pm-4:30pm, Thursday, September 9th in the Morgan University Center, Room 106. [Read more]