Clarksville, TN – Clarksville unveiled its 21st public art piece this month. Twelve of the pieces – at least – are in a proximity that's easily walkable within the city's downtown core.
Murals, sculptures, fountains, and flames are among the art pieces you'll see showcased along city streets, urban trails, buildings and throughout the campus of Austin Peay State University, which is adjacent to downtown. Many of the works were designed or created by Clarksville artists.

Clarksville, TN – Nearly forty characters appear in the latest offering upstairs in the Roxy Regional Theatre's theotherspace, and all of them are played by Executive Director Ryan Bowie.
Becky Mode's wildly funny one-man tour de force, "Fully Committed", plays the 50-seat black-box theatre located upstairs at the Roxy for four evenings only, February 26th – March 6th.
Described by The NY Times "a richly comic affirmation of everything ever heard, or suspected, about the bad behavior that good food can inspire," the play centers on Sam, a struggling actor who works as a reservation clerk at a chic Manhattan restaurant. Coercion, threats, bribes, histrionics — a cast of desperate callers will stop at nothing in their zeal to land a prime reservation, or the right table.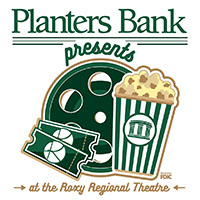 Clarksville, TN – March comes "in like a lion" on the corner of Franklin and First in Historic Downtown Clarksville — "The Lion King", that is — when the Planters Bank Presents… Film Series at the Roxy Regional Theatre returns on Sunday, March 4th, at 2:00pm, with Disney's award-winning animated masterpiece.
Tickets will be available at the Roxy Regional Theatre during regular box office hours, beginning February 26th.

Clarksville, TN – "What happens to a dream deferred? Does it dry up like "A Raisin in the Sun"?" In 1959, with her landmark play inspired in part by the preceding lines from Langston Hughes' poem "Harlem," Lorraine Hansberry made history as the first black female playwright to have her work produced on Broadway.
In celebration of Black History Month, the Roxy Regional Theatre brings Hansberry's award-winning classic "A Raisin in the Sun" to the corner of Franklin and First in Historic Downtown Clarksville, February 9th through February 24th.

Clarksville, TN – After the turkey and stuffing are put away on Thanksgiving night, bring your out-of-town guests to Historic Downtown Clarksville for family entertainment sure to get everyone in the holiday spirit.
Charles M. Schulz's "A Charlie Brown Christmas" opens at the Roxy Regional Theatre on Thursday, November 23rd, at 7:00pm. In keeping with the theatre's opening night pay-what-you-can tradition, all tickets not pre-sold at the regular ticket price will go on sale at 6:30pm that evening for a $5.00 minimum donation.
As an Black Friday bonus, pay-what-you-can tickets will also be available for the 8:00pm performance on Friday, November 24th, beginning at 7:30pm that evening.

Clarksville, TN – Take a little rock 'n' roll, throw in a thunderstorm and a flat tire, mix it with a creepy castle inhabited by a mad scientist, a muscle hunk and a handful of other questionable characters … and you have the recipe for a night out you will never forget!
Richard O'Brien's cult classic "The Rocky Horror Show" returns to the Roxy Regional Theatre for a limited engagement, October 20th – October 28th. So, dig out your fishnets and sharpen those stilettos … that sweet transvestite and his motley crew are back for the sixth year in this annual tradition on the corner of Franklin and First in Historic Downtown Clarksville.

Clarksville, TN – Pay no attention to that man behind the curtain!" Just click your heels together and travel over the rainbow this weekend as Clarksville's oldest professional theatre enters Season 35 of live entertainment on the corner of Franklin and First in Historic Downtown Clarksville. F&M Bank presents "The Wizard of Oz" at the Roxy Regional Theatre now through September 30th, 2017.
Annabelle Szepietowski stars as Kansas farm girl Dorothy Gale, who dreams of escaping her mundane life until one day a tornado hits her hometown and carries her away to a land at the end of the rainbow.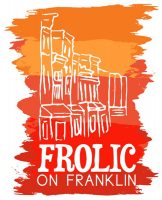 Clarksville, TN – Applications are now being accepted for booth space at the 12th annual "Frolic on Franklin: A Celebration of the Arts."
The event will be held on Saturday, September 16th, 2017 from 8:30am to 3:30pm, in the 100-block of Franklin Street in Historic Downtown Clarksville.
Coordinated by the Roxy Regional Theatre, the street event offers 30 vendor spaces for artists to showcase and sell fine arts and handcrafted items, including photography, paintings and drawings, pottery, jewelry, glass items and more.

Clarksville, TN – This summer, beat the heat and come on down to Truvy's beauty shop, where the motto is "there is no such thing as natural beauty" and all the ladies who are "anybody" come to have their hair done. The Roxy Regional Theatre presents Robert Harling's stage hit "Steel Magnolias", July 28th through August 19th, 2017.
Directed by Ryan Bowie, the beloved comedy-drama which inspired the 1989 film starring Dolly Parton, Julia Roberts, Sally Field, Shirley MacLaine, Olympia Dukakis and Daryl Hannah centers on the bond among a group of six Southern women at a small-town beauty shop in northwest Louisiana.

Clarksville, TN – Houses were packed to capacity, Broadway World called it "one of the year's most unforgettable performances," and audiences have been begging for more ever since.
Back by popular demand following 2014's limited run upstairs in the Roxy Regional Theatre's theotherspace, now Executive Director Ryan Bowie reprises his tour de force performance of John Cameron Mitchell's groundbreaking award-winning musical "Hedwig and the Angry Inch" in a production completely re-imagined for the mainstage, June 30th – July 15th.