Clarksville, TN – Clarksville unveiled its 21st public art piece this month. Twelve of the pieces – at least – are in a proximity that's easily walkable within the city's downtown core.
Murals, sculptures, fountains, and flames are among the art pieces you'll see showcased along city streets, urban trails, buildings and throughout the campus of Austin Peay State University, which is adjacent to downtown. Many of the works were designed or created by Clarksville artists.

Clarksville, TN – Nearly forty characters appear in the latest offering upstairs in the Roxy Regional Theatre's theotherspace, and all of them are played by Executive Director Ryan Bowie.
Becky Mode's wildly funny one-man tour de force, "Fully Committed", plays the 50-seat black-box theatre located upstairs at the Roxy for four evenings only, February 26th – March 6th.
Described by The NY Times "a richly comic affirmation of everything ever heard, or suspected, about the bad behavior that good food can inspire," the play centers on Sam, a struggling actor who works as a reservation clerk at a chic Manhattan restaurant. Coercion, threats, bribes, histrionics — a cast of desperate callers will stop at nothing in their zeal to land a prime reservation, or the right table.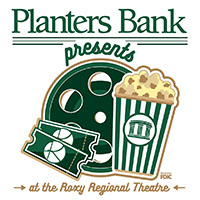 Clarksville, TN – March comes "in like a lion" on the corner of Franklin and First in Historic Downtown Clarksville — "The Lion King", that is — when the Planters Bank Presents… Film Series at the Roxy Regional Theatre returns on Sunday, March 4th, at 2:00pm, with Disney's award-winning animated masterpiece.
Tickets will be available at the Roxy Regional Theatre during regular box office hours, beginning February 26th.

Clarksville, TN – The 2018 Ovation Awards, presented by the Austin Peay State University Center of Excellence for the Creative Arts (CECA, or "seek-ah"), will take place on Sunday, April 8th, at the George and Sharon Mabry Concert Hall at 2:00pm.
The Awards Ceremony will be presented in a new format this year, with an assortment of collaborative performances by APSU and community ensembles.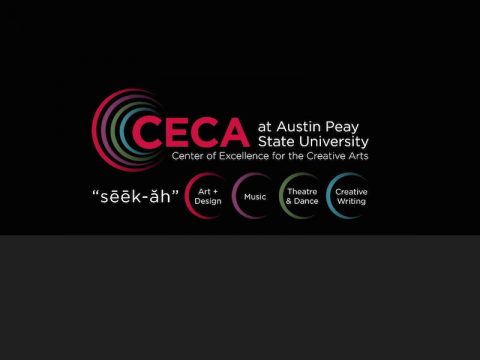 [Read more]

Clarksville, TN – "What happens to a dream deferred? Does it dry up like "A Raisin in the Sun"?" In 1959, with her landmark play inspired in part by the preceding lines from Langston Hughes' poem "Harlem," Lorraine Hansberry made history as the first black female playwright to have her work produced on Broadway.
In celebration of Black History Month, the Roxy Regional Theatre brings Hansberry's award-winning classic "A Raisin in the Sun" to the corner of Franklin and First in Historic Downtown Clarksville, February 9th through February 24th.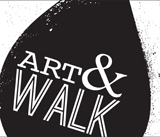 Clarksville, TN – Produced by The Downtown Clarksville Association, First Thursday Art Walk is a free, self-guided tour spanning a 5-block radius that combines visual art, live music, engaging events and more in the heart of Downtown Clarksville.
With 10+ venues, bars and businesses participating each month, the First Thursday Art Walk in Clarksville is the ultimate opportunity to savor and support local creative talent.

Clarksville, TN – Local youth will have the opportunity to work alongside professional actors when the Roxy Regional Theatre holds male children's auditions for the role of Travis in "A Raisin in the Sun" on Tuesday, January 16th, 2018 at 5:30pm.
African-American boys, ages 8 to 12, should come prepared with the Travis and Ruth scene from the play. To avoid distractions, parents will be asked to wait in the lobby during the auditions.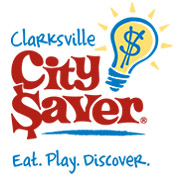 Clarksville, TN – For the eight consecutive year, the Clarksville-Montgomery County School System and the CMC Education Foundation have partnered to sponsor the City Saver Education Funding Campaign that will run from January 12th – February 9th, 2018.
Last year's campaign raised over $200,000 for local schools and the CMC Education Foundation, with a total of $1.4 million raised over the past seven years.
During this year's campaign, all Clarksville-Montgomery County elementary and middle school students will sell the new 2018 Clarksville City Saver coupon book, which contains thousands of dollars in savings at over 200 local favorite restaurants, attractions and retail stores.
[Read more]

Clarksville, TN – Funny, outrageous, emotionally affecting and occasionally angry … Eve Ensler's wildly popular series of monologues about women and performed by women is back for the sixteenth year with the Roxy Regional Theatre's presentation of "The Vagina Monologues", January 12th – January 27th.
Returning favorites Emily Rourke (most recently seen as Patty in A Charlie Brown Christmas) and Michelle Foletta (whom audiences may remember as Daisy in The Great Gatsby and, most recently, as Sally in A Charlie Brown Christmas) will take the stage of the Roxy's theotherspace in readings of these monologues based on interviews Eve Ensler conducted with 200 women about their views on sex, relationships and violence against women.
"Planters Bank Presents…" Film Series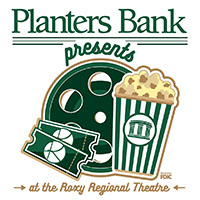 Clarksville, TN – The "Planters Bank Presents…" film series to show "Elf" this Sunday, December 17th, 2017 at the Roxy Regional Theatre at 2:00pm.
Buddy (Will Ferrell) was accidentally transported to the North Pole as a toddler and raised to adulthood among Santa's elves. Unable to shake the feeling that he doesn't fit in, the adult Buddy travels to New York, in full elf uniform, in search of his real father.
As it happens, this is Walter Hobbs (James Caan), a cynical businessman. After a DNA test proves this, Walter reluctantly attempts to start a relationship with the childlike Buddy with increasingly chaotic results.