Visit Clarksville

Clarksville, TN – The 2018 Toyota East West All-Star Classic will be held in Clarksville, Tennessee at Austin Peay State University's Fortera Stadium on Friday, December 7th, 2018 for the second year.
The All-Star Classic is organized by the Tennessee Athletic Coaches Association (TACA) and is made up of the state's top 88 senior football players who are selected from more than 400 nominations.
Montgomery County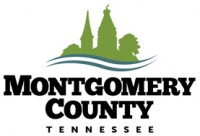 Montgomery County, TN – Montgomery County was recognized with two Excellence in Government Awards on September 26th, 2018 by the Greater Nashville Regional Council (GNRC) at their 2018 Annual Luncheon.
The Excellence in Community Design Award was bestowed to Montgomery County for the design and building of the Downtown Commons.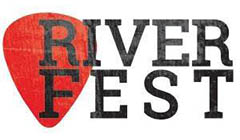 Clarksville, TN – Hundreds came out for the annual Riverfest Juried Art Show at Wilma Rudolph Event Center Thursday night, the official beginning of Clarksville's Riverfest 2018, one of Clarksville's most anticipated events.
Artists of all ages, working in many mediums, were invited to submit their work. Multiple categories allowed for a wide variety of creative expression, and at 6:15pm, this year's awards winners were announced.

Clarksville, TN – Austin Peay State University and the Clarksville-Montgomery County School System launched a major partnership today (August 2nd) to become the state's first public education institutions to offer both Japanese and Korean language courses to students.
The new classes, funded by grants from The Japan Foundation and the ALLEX Foundation, were developed to better serve the Japanese- and Korean-owned businesses investing in this region.
Girl Scouts team with Rossview High School Students on Community Project
Clarksville, TN – The City of Clarksville and Clarksville Transit System recently received a donation of six bus stop benches from a local Girl Scout troop.
Girl Scout Troop 773 decided to use the extra money they earned this year to give back to the community by teaming up with students at Rossview High School to build, stain and donate benches to be used at city bus stops.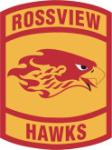 Clarksville, TN – Rossview High School's Class of 2018 held its prom at Valor Hall in Oak Grove, Kentucky this year, with a colorful theme, and almost 500 enthusiastic prom-goers expected to attend.
Nora Murphy is the official Class Sponsor of the 2018 student council class at Rossview High School. She took a few minutes to talk about the evening.
Murphy says she works with a student council group of about 15 students who organize events throughout the year. The money they raise is used to fund the facility, entertainment, food, and decorations for prom.

Clarksville, TN – In the summer of 1964, during a long bus trip to Illinois, two rival Latin students ended up sharing the same seat. Kaye Phillips, from Clarksville High School, and Grady Warren, from Hillsboro High School, had spent the past year trying to best each other at Junior Classical League (JCL) competitions around the state.
"At the state JCL convention earlier that year, it was the only time I ever tied her," Grady said recently.
Montgomery County, TN – Clarksville-Montgomery County School System announces that Amber Hartzler, a first grade teacher at Pisgah Elementary School, was one of 20 Tennessee educators recently designated as a National Board Certified Teacher.
Each of these accomplished educators earned the profession's highest mark of achievement through a rigorous, performance-based, peer-review process, demonstrating their proven impact on student learning and achievement.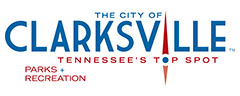 Clarksville, TN – Clarksville's McGregor Park RiverWalk was filled with music, dancing, and fans of Santa & Mrs Claus at Tuesday's official lighting of the city's 2,000,000 light holiday display.
Christmas on the Cumberland kicked off its 19th year with a grand opening ceremony that began at 5:30pm.
Clarksville, TN – On Wednesday, October 26th, 2017 the U.S. Army launched its JROTC Robotics Program at Kenwood High School. Four CMCSS high school robotics programs will be in place: Kenwood High School, Northeast High School, West Creek High School, with Rossview High School and Northwest High School combined.