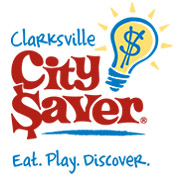 Clarksville, TN – For the eight consecutive year, the Clarksville-Montgomery County School System and the CMC Education Foundation have partnered to sponsor the City Saver Education Funding Campaign that will run from January 12th – February 9th, 2018.
Last year's campaign raised over $200,000 for local schools and the CMC Education Foundation, with a total of $1.4 million raised over the past seven years.
During this year's campaign, all Clarksville-Montgomery County elementary and middle school students will sell the new 2018 Clarksville City Saver coupon book, which contains thousands of dollars in savings at over 200 local favorite restaurants, attractions and retail stores.
[Read more]