Clarksville, TN – The Customs House Museum and Cultural Center is located in historic downtown Clarksville, Tennessee. Come explore an entire city block featuring large gallery spaces filled with fine art, science and history.
Some of the events in July at the Museum are: Fantastical Patterns: Quintin Owens: Memory Structures, International Reflections: The Art of Women Artists Mentors, World in Wood: The Folk Art of Herbert Baggett, Interpreting the Familiar: The Art of Hattie Marshall Duncan, and Randy Rubel to Reveal Log House Mystery.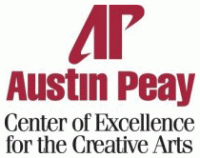 Clarksville, TN – In early 2003, Gerald Gilman, Randy Rubel and a committee undertook a monumental task. They put out a call for veterans and their families in Montgomery County to bring in pictures and service details for a collection to be titled "Faces of Valor."
Those items are now displayed in the restored Montgomery County Courthouse, and a guidebook was printed, featuring 255 entries of soldiers serving from numerous eras. [Read more]

Clarksville, TN – The Kiwanis Club of Clarksville their "Interview A Veteran" Essay Contest Winners program Tuesday, November 8th 2011. The Essay contest was open to all Clarksville Montgomery School System and Fort Campbell students ages 6-12.
Each school winner was awarded a plaque and a $100.00 gift card by the Kiwanis Club of Clarksville. The Middle School and High School Division winners received a U.S. flag formerly flown over the U.S. Capitol, a special patriotic award, and an additional $100.00 gift card.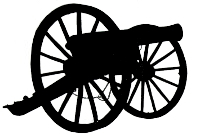 The Friends of Fort Defiance held their sixth annual march to the past event last Sunday near Port Royal State Park. The event which was timed to coincide with the Rivers and Spires festival held in Clarksville, TN is designed to educate attendees about what life was like in 19th century, especially the civil war era.
This event was somewhat unique as it mixed both Civilian and Military re-enactors. Representatives from both the Confederacy and Union were on hand. Demonstrations ranged from carding wool and spinning thread, Civil War era medicine, to live fire demonstrations of field artillery by Porter's Battery.