Clarksville-Montgomery County Arts and Heritage Development Council (AHDC)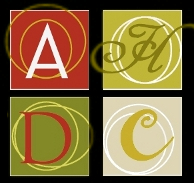 Clarksville, TN – On Friday and Saturday, October 19th and 20th, 2018 artists from around Middle Tennessee and southern Kentucky will arrive in Clarksville to paint the city in the Clarksville-Montgomery County Arts and Heritage Development Council's 2Rivers Plein Air Paint-Out.
They will set up easels all around town to capture Clarksville on canvas and will welcome anyone in their vicinity to ask about their work or share stories about the spaces they are painting.
Clarksville Parks and Recreation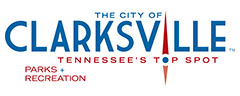 Clarksville, TN – Clarksville Parks and Recreation will present its 11th annual Independence Day Celebration on Tuesday, July 3rd, 2018 at Liberty Park. The event is free and open to the public.
Liberty Park will open at 5:00pm to allow handicap parking and activities and music will begin at 6:30pm. Seating is available throughout the park and the concerts will take place on the Great Lawn of the Wilma Rudolph Event Center.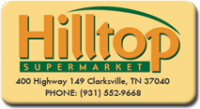 Clarksville, TN – Hilltop Supermarket hosted its 23rd annual Easter Egg Hunt on Saturday, March 31st, 2018 with food, face painting, inflatables, games, and one of the biggest egg hunts in town.
"This has been going on since I was a little kid," Cody Jackson said. "We put out somewhere between 10,000 and 11,000 eggs this year. But, it may be even more than 11,000, we lost count."
Jackson says it takes a while to put that many eggs out, but they're all gone in a matter of minutes.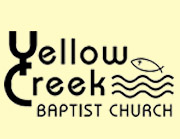 Cumberland City, TN – It had been raining on and off all week, but on Saturday, March 31st, 2018, the clouds parted, the sun came out and dried up the ground and it turned into just a perfect day for the for the Yellow Creek Baptist Church annual Community Easter Egg Hunt.
It was also Yellow Creek's biggest crowd ever with 343 registered children.
Today went simply fantastic. Today is the 31st day of March, and I truly believe we have the prettiest day in March. The lord just gave us a beautiful day," stated Brother Phillip Chambers, Senior Pastor. "It was also our biggest crowd ever."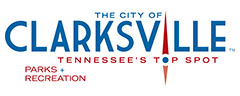 Clarksville, TN – This past weekend Clarksville Parks and Recreation hosted an early Easter egg hunt with a twist at the New Providence Indoor Aquatic Center, the Wettest Egg Hunt allowed local kids a chance to gather both floating and submerged Easter eggs, some containing great prizes.
Teresa Voorhees, Aquatics Coordinator at New Providence Pool talked about the event.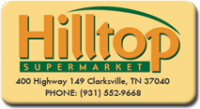 Clarksville, TN – On Saturday, March 31st, 2018, Hilltop Super Market will hold their 23nd Annual Easter Egg hunt. Festivities will begin at 11:00am with the egg hunt starting at 2:00pm sharp.
There will be games, cup cake decorating, inflatables, face painting, bounce houses, food, fun and prizes for children of all ages. Best of all, Everything is free.

Clarksville, TN – Is this the year your beloved four-legged friend becomes a star?
The Humane Society of Clarksville Montgomery County invites you to submit your pet's photo to compete for the chance for incredible prizes and ultimate glory.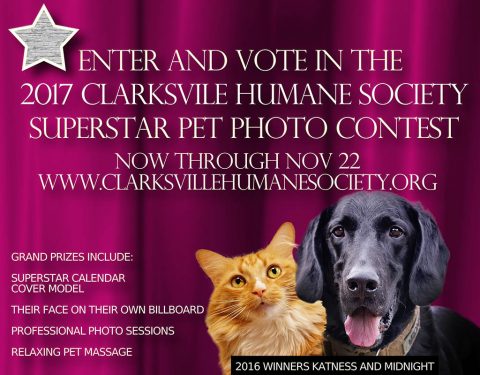 [Read more]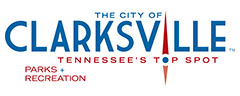 Clarksville, TN – More than 90 kids showed up for the 2nd annual Super Hero Party at Burt Cobb Community Center on Thursday, October 26th, 2017.
Laconza Gilliam is the center's recreation manager. She took a moment to talk about this and other activities at the center.
"This is our second year, and it will be an annual thing for us," Gilliam said. "We call this our Super Hero Party, and we chose to do it during the week because there is so much competition on the actual day of Halloween, and the weekend prior."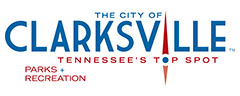 Clarksville, TN – Ghouls and goblins took over Downtown Clarksville Saturday during Fright on Franklin. Despite the cold, hundreds filled the streets to take part in safe trick or treating and Halloween fun.
More than 70 local organizations and businesses took part providing candy and treats for those in attendance.

Montgomery County, TN – A record number of Clarksville-Montgomery County School System high schoolers participated in taking Advanced Placement (AP) exams with their pass results more than double the national average.
One of the key reasons for CMCSS students' success is the great incentive of winning a brand new car.