Clarksville, TN – The Vietnam War—America's first "rock and roll war," as it came to be known—had a distinct soundtrack that continues to help define it.
That's why Ken Burns' 2017 documentary, "The Vietnam War," featured music by Bob Dylan and Jimi Hendrix, and why The Rolling Stones' hit, "Paint It Black," shows up in Stanley Kubrick's film "Full Metal Jacket." Even Forest Gump marched through rain and muck to the sounds of Buffalo Springfield.

Clarksville, TN – Since its debut in 2011, Theta-Delta has become another avenue for Phi Alpha Theta (PAT), Austin Peay State University's award-winning history honor society, students to demonstrate their capacity for historical research, authorship and criticism.
Modeled after scholarly magazines such as The Journal of Southern History, Theta-Delta allows APSU students to grow as editors as they mold a year's worth of classroom research into quality, publishable articles.

Clarksville, TN – The bitter fighting which defined the Civil War ended on April 9th, 1865 when Confederate Gen. Robert E. Lee surrendered the last major Confederate army at Appomattox Courthouse.
But the laying down of arms and the realization of a Union victory did little to quell the fires of hatred in the newly reunited and "reconstructed" United States of America.

Clarksville, TN – Austin Peay State University's Phi Alpha Theta (PAT) history honors society has long been among the best in the country, recently winning Best Chapter of the Year Division IV for the seventh consecutive year.
Two members of the University's chapter were chosen to join members of 77 other PAT chapters in presenting their historical research at the society's biennial national conference, held January 6th-10th in Orlando, FL at the Walt Disney World resort.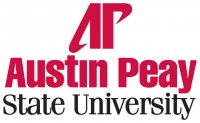 Clarksville, TN – The Austin Peay State University campus isn't simply a home for some 11,000 students. Squirrels, rabbits, birds and a few feral cats have also taken up residence in the bushes and trees surrounding the red brick, Georgian-style buildings.
They come here because of the abundance of food, water and shelter, but they stay because the campus offers these creatures a safe place to raise their young.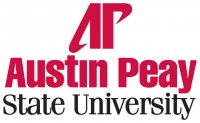 Clarksville, TN – Incorporating service learning into the college curriculum is a growing instructional tool, one that will be explored further at the next Provost Lecture Series at Austin Peay State University.
Three women – Naomi Rendina, adjunct instructor of history at APSU, Alexandra Wills, assistant director of service and civic engagement at APSU, and Lisa Kurtz, representative with Americorps VISTA – will present "Beyond the Classroom: Enriching Community Partnerships to Promote Student Success" at 3:00pm, Thursday, October 11th in the Morgan University Center, Room 303. All sessions of the Provost Lecture Series are free and open to the public. [Read more]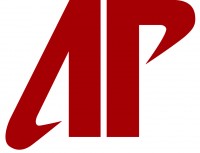 Clarksville, TN – Austin Peay State University will celebrate Homecoming 2011 with the theme, "Jurassic Peay."
Homecoming is October 24th-30th. Here is a list of events planned as part of the weeklong celebration. Many of the events are open to the public. [Read more]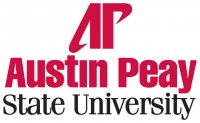 Clarksville, TN – Jennifer Montgomery didn't get much sleep this past semester. Aside from the normal stresses of a graduating college senior, the Austin Peay State University history student was plagued with images of misspelled words and incorrectly used commas during many sleepless nights. When she thought about scholarly citations and the proper use of the Chicago Manual of Style, she nearly went into a panic.
That's because Montgomery, a member of the University's Phi Alpha Theta (PAT) history honor society, took on an enormous responsibility during her final semester at APSU. She was appointed to serve as the editor-in-chief of the first scholarly history journal in Austin Peay's history.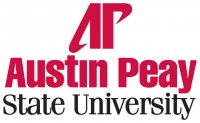 Clarksville, TN – Dr. Minoa Uffelman, assistant professor of history at Austin Peay State University, tried not to smile last week when asked if her students would put on a strong showing at the annual Phi Alpha Theta History Conference at Murray State University that weekend.
"Hopefully we'll win something," she said.
That was her way of being humble. The University's PAT chapter, which Uffelman advises, was twice named as the "Best Chapter" in the country. The organization attracts some of the campus' brightest history students, so it came as no surprise last weekend when two of its members took home the conference's top awards.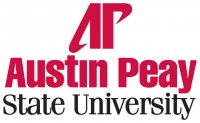 Clarksville, TN – In the vegetable world, corn has often been unfairly maligned as being a tad dull. It's small. It's yellow. It doesn't evoke the same amount of fear that greens such as broccoli do.
But Dr. Michael Birdwell, associate professor of history at Tennessee Tech University in Cookeville, wants people to understand there is an element of excitement to this vegetable. It is, after all, a key ingredient in moonshine, and it's also found in just about anything people ingest these days, from cereals to snack foods to soft drinks. [Read more]