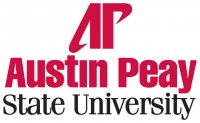 Clarksville, TN – An Austin Peay State University animal science professor will present the next session of the Provost Lecture Series this week at APSU.
Dr. Rodney Mills, assistant professor of animal science, will present at 3:00pm, Thursday, January 30th, in the Morgan University Center, Room 303. The title of his lecture is "Development of a Sustainable Beef Production System: A Case Study of the APSU Farm and Environmental Education Center."
Clarksville, TN – Clarksville's Riverfest begins this weekend Friday, September 6th and Saturday, September 7th, 2013. This two day festival runs Friday from 5:00pm to 11:00pm and Saturday from 10:00am to 11:00pm.
On, Friday, Christian recording group Sidewalk Prophets will be performing at 9:00pm on the First Baptist Church Stage.
Johnny T will be performing on the Gateway Realty Stage at 9:30pm Saturday. Country recording artist Phil Vassar will take the stage at 9:00pm as the headlining performer on the Miller Stage on Saturday. [Read more]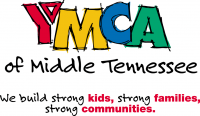 Clarksville, TN – Journey to Healthy Living is an 8-week group that gets to the emotional heart of living a healthy, balanced lifestyle.
Participants receive guided group discussion time focused on the emotional healing surrounding negative body image, guidance in nutrition, exercise, and resources for a healthy life. [Read more]
June Is Dairy Month Serves as a Healthy Eating Reminder for Moms and Kids

SACRAMENTO, CA — During June Is Dairy Month, Dairy Council of California reminds moms that milk provides the nutrition kids need when they're out of school and not benefiting from the essential nutrients found in school breakfast and lunch programs.
By design, school lunches provide one-third of the recommended daily allowances of protein, vitamins A and C, iron, calcium and calories that kids need for healthy development. However, only a fraction of children have access to food programs over summer vacation. According to the U.S. Department of Agriculture's Food and Nutrition Service agency, of the 18.5 million children who received free or reduced-price breakfast or lunch during the 2008 school year, only 3.5 million children had access to summer food programs. [Read more]