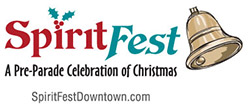 Clarksville, TN – Downtown Clarksville was the site of the 3rd Annual SpiritFest Saturday, a holiday event that preceded this year's 58th Annual Clarksville Lighted Christmas Parade.
Festivities were held in an area that included streets and parking lots between First Presbyterian Church on Main Street, Trinity Episcopal Church on Franklin Street, and the new Downtown Commons space.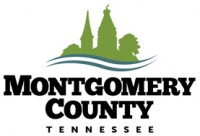 Montgomery County, TN – This Saturday, December 2nd, 2017 there will be multiple activities taking place in the Downtown Commons and throughout downtown to celebrate the Christmas Season. SpiritFest begins at the Downtown Commons at 2:00pm, kicking off with Northeast High School Show Choir, Starlight Grande performance, Infinity Dance Fitness Academy, Clarksville Academy, and Rossview Singing Hawks.
At 3:30pm, the Montgomery Central Elementary School Choir will perform followed by greetings from Montgomery County Mayor Jim Durrett at 3:45pm.