Clarksville, TN – A statue of actor Frank "Sergeant Carter" Sutton, who was born and raised in Clarksville, will be dedicated at 1:30pm Saturday on Franklin Street in Downtown Clarksville.
Mark Holleman, civic leader and broker/owner of Coldwell Banker Conroy, Marable & Holleman working with the City of Clarksville, led the drive to place the statue — created by local sculptor Scott Wise — near the Roxy Theatre in Sutton's hometown.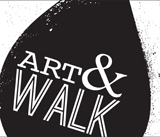 Clarksville, TN – Produced by The Downtown Clarksville Association, First Thursday Art Walk is a free, self-guided tour spanning a 5-block radius that combines visual art, live music, engaging events and more in the heart of Downtown Clarksville.
With 10+ venues, bars and businesses participating each month, the First Thursday Art Walk in Clarksville is the ultimate opportunity to savor and support local creative talent.

Clarksville, TN – The Customs House Museum and Cultural Center is located in historic downtown Clarksville, Tennessee. Come explore an entire city block featuring large gallery spaces filled with fine art, science and history.
Some of the events in April at the Museum are: Peggy Kretchmar Leland: Abstracted Surroundings, Marilyn Murphy: Short Stories, Hunt Slonem: From the Collection, and Reading Appalachia: Voices from Children's Literature.

Clarksville, TN – Artist Marilyn Murphy is currently featured in the Orgain and Bruner Galleries of Clarksville's Customs House Museum with the exhibition Short Stories. The twenty-six graphite works bring together futuristic elements married with a sense of nostalgia.
Murphy's sense of humor is evident in these illustrative happenings through mergings of Southern culture and B-movie sci-fi.

Clarksville, TN – Austin Peay State University associate professor of theatre and dance Christopher Bailey had the opportunity to tour North America as a member of the award-winning vocal group Tenore, this past January.
Bailey joined as a reserve member of the four-man group for the January leg of its "The Impossible Dream" tour, performing in seven western states, as well as Canada. Bailey was featured on dates at, among others, venues in Los Angeles, New Orleans and Edmonton, Alberta.

Nashville, TN – Girl Scouts of Middle Tennessee (GSMIDTN) donated 37,444 boxes of Girl Scout Cookies to Fort Campbell soldiers through its Gift of Caring program on March 17th. This donation amount was a 20.37% increase from last year's gift.
Through Gift of Caring, Girl Scouts are able to show their appreciation for men and women in uniform or support those in need by giving them Girl Scout Cookies.

Clarksville, TN – On Monday, March 27th, 2017 acoustic folk artists Shelby Bottom Duo, based in Nashville, will bring their multimedia musical history to the campus of Austin Peay State University.
The show, which is free and open to the public, will take place in the Morgan University Center, rooms 303 and 305 from 5:00pm-7:00pm.

Clarksville, TN – Austin Peay State University was announced as the Nashville Business Journal's Best in Business: Nonprofit winner at the organization's 2017 Best in Business Awards Luncheon, held Tuesday, March 7th at the Music City Center in Nashville.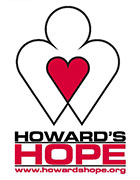 Clarksville, TN – On Monday evening, March 6th, fifty Clarksville area children will receive free swim lessons through the Howard's Hope Flying Fish program. Each child accepted into the program receives eight Level I swim lessons, along with instruction in aquatic safety rules, taught by Red Cross certified instructors. The lessons will be held twice weekly at the New Providence Pool located on Cunningham Lane.
"My organization and Clarksville Parks and Recreation share a determination to reduce juvenile drownings in Tennessee. We hope to accomplish this mission by providing the lifesaving skill of swimming to as many needy children as possible," says Steve Reeves, president of Howard's Hope.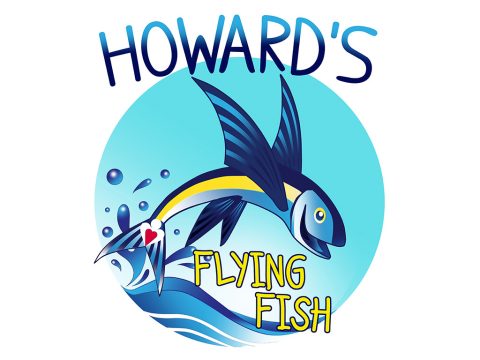 [Read more]

Clarksville, TN – The Austin Peay State University student newspaper, The All State, earned 10 awards from the Southeast Journalism Conference, including first place and second place for Best Press Photography, during the annual conference in Oxford, Mississippi on Friday, February 17th, 2017.