Nashville, TN – The Tennessee Department of Environment and Conservation (TDEC) announced the first group of participants in Get Food Smart TN – a statewide initiative aimed at reducing food waste.
The inaugural class, which includes Austin Peay State University, was recognized on April 20th, 2018 at an event hosted by former TDEC Commissioner Bob Martineau and TDEC Assistant Commissioner Dr. Kendra Abkowitz Brooks at the William R. Snodgrass Tennessee Tower in Nashville.

Clarksville, TN – The Customs House Museum & Cultural Center's annual Flying High fundraiser takes place Saturday, May 19th, 2018 at the Clarksville Country Club. The theme to this 35th annual event is "Southern Soirée", inspired by the beauty of Charleston and the low country of South Carolina.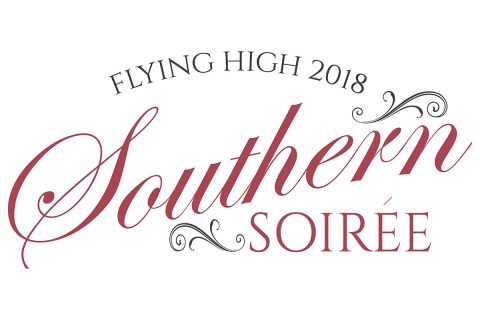 [Read more]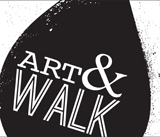 Clarksville, TN – Downtown Clarksville's First Thursday Art Walk for May saw perfect weather, new venues, and big crowds, as local artists showed off their latest creations.
The recently-opened Downtown Commons joined in the First Thursday fun for the first time, featuring live music from It's Relative, the musical brother/sister duo of Nashville-based musicians Jeremiah & Jordan Johnson.
The Riverview Inn hosted local photographer, Lucas Ryan Chambers, an internationally published photographer and graphic designer based in Clarksville, TN.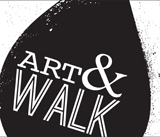 Clarksville, TN – Produced by The Downtown Clarksville Association, First Thursday Art Walk is a free, self-guided tour spanning a 5-block radius that combines visual art, live music, engaging events and more in the heart of Downtown Clarksville.
With 10+ venues, bars and businesses participating each month, the First Thursday Art Walk in Clarksville is the ultimate opportunity to savor and support local creative talent.

Clarksville, TN – Marcus Hayes, Austin Peay State University associate professor of dance, has been engaged in a year-long collaboration with the visual artist Nick Cave and the exhibition of his work at the Frist Center of the Visual Arts in Nashville.
Cave is a Chicago-based artist who produces work in a wide range of media, including sculpture, installation, video and performance.

Clarksville, TN – The town of Shelbyville is about two hours south of Austin Peay State University, and most Clarksville residents only make the journey to visit family or friends or, along with thousands of others from around the world, to watch the grand spectacle known as the Tennessee Walking Horse National Celebration each summer.
But in 2009, this small, rural community became a focal point for the nation's ongoing immigration debate.

Clarksville, TN – After spending most of her life in Nashville, Madison Hobson decided to try a smaller, more intimate environment for her college career.
"I came to Austin Peay for the smaller campus community," she said. "I wanted to be able to stand out more than I would have at a bigger school. Also, it offered two big things that I wanted—affordability and a quality education."

Clarksville, TN – After 30 years as a studio artist, Paul Collins now works exclusively in public spaces.
For each of new project, the Austin Peay State University associate professor of art spends two weeks painting at sites chosen for their history, politics or public use. This March, Collins will present seven of these projects in a new exhibition, "Fortnight Session," at Zeitgeist Gallery in Nashville Tennessee.
Montgomery County, TN – Clarksville-Montgomery County School System announces that Amber Hartzler, a first grade teacher at Pisgah Elementary School, was one of 20 Tennessee educators recently designated as a National Board Certified Teacher.
Each of these accomplished educators earned the profession's highest mark of achievement through a rigorous, performance-based, peer-review process, demonstrating their proven impact on student learning and achievement.
Severe winter weather, flu disrupting blood donations

Nashville, TN – Winter storms and the flu don't just mean a lot of people are missing work and school – it also means they can't keep their American Red Cross blood and platelet donation appointments.
The Red Cross is urging healthy donors of all blood types to roll up a sleeve to help maintain the blood supply for patients in need.