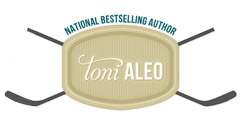 Clarksville, TN – On Saturday, May 18th, Clarksville based author Toni Aleo will be signing print-on-demand versions of her books at Hastings from 1:00pm until 3:00pm.
Toni Aleo is a publishing dream. Toni started out as a self-published author of three hockey romances; "Trying To Score", "Taking Shots", and "Empty Net", centered around the fictional Nashville Assassins hockey team.

Clarksville, TN – Hundred-year old patterns of wheels, squares, stars, and waves merge into beautiful assemblages of wood and steel. These, along side Mike Andrews' more widely known works of art fill the Crouch gallery of the Customs House Museum on May 17th.
Artist Mike Andrews has been creating art for more than two decades out of limestone, wood, and metal. More recently, he has produced large, wall installations comprised of patterns belonging to the Clarksville Foundry.
Aggressive Bank Expands Niche Offerings in Nashville Commercial Lending Office

Nashville, TN – First Advantage Bank continues to expand its array of commercial products and services in Nashville with the launch of a small business lending division.
The group is led by local veteran business banker and SBA specialist Michael Croom and will provide SBA loans and other customized lending services for Nashville area small businesses.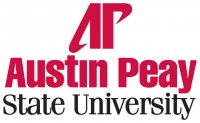 Clarksville, TN – For Dr. John Volker, the establishment of the new Center for Entrepreneurship at Austin Peay State University "is a dream come true."
"My excitement knows no boundaries," Volker, a professor in the APSU College of Business, said.
Volker will serve as director of the new center, which was officially announced during a special event May 3rd on campus.

Clarksville, TN – The Customs House Museum and Cultural Center is located in historic downtown Clarksville, Tennessee. Come explore an entire city block featuring large gallery spaces filled with fine art, science and history.
In the month of March, the Museum will feature Reflective: Only the Shadows Know: Darkroom Junkies, Traditions: TN Lives & Legacies, TN Waterways & the Amazing Maze, Archetypes: The Art of Diane Shaw, Celebrating 100 Years of the Foust Family Foundry, Sunday Family Fun: Construction Art and so much more.
Dr. Hung Tran, DDS, and Team to Offer Full-Service Dental Care, Personalized Treatment Plans

Syracuse, NY – Aspen Dental is proud to announce that a new Aspen Dental office is opening in Clarksville, TN on Thursday, May 9th. Located at 2702 Wilma Rudolph Boulevard, the practice will provide dental services that range from dentures and preventive care to general dentistry and restoration.
Dr. Hung Tran, lead dentist at the Clarksville office, received his Doctor of Dental Surgery (DDS) degree from New York University College of Dentistry, which included a year-long fellowship in oral and maxillofacial surgery.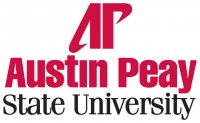 Clarksville, TN – With initial funding from two businesses in Tennessee, the Austin Peay State University College of Business will establish the Center for Entrepreneurship to challenge students beyond the classroom and bridge community business with future business leaders from all areas of interest.
A formal gift announcement to jumpstart the venture is planned for 11:00am, Friday, May 3rd in the Gentry Auditorium, located in the Kimbrough Building on the main campus. The public is invited to attend. [Read more]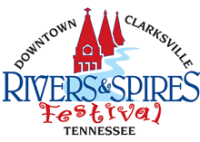 Clarksville, TN – On Saturday April 20th, at 5:45pm, Black Velvette set foot on the Courthouse Stage of the Rivers and Spires Festival and played in front of a large audience. From the first note of "Baggage Claim" their opening number, they had the crowd clapping and dancing in front of the stage.
Lead vocalists Anna Henderson and Tina Huff combine for a sultry sound that goes perfectly with the hot licks and edgy sounds from the band. Black Velvette commanded the stage and electrified the audience.
Free local benefit festival featuring live music, food and raffles.

Woodlawn, TN – Several hard-rock bands from the Nashville and Clarksville areas will perform at the fifth-annual Mikefest on Saturday, May 4th, to raise money for Sgt. Keith Hale and his family.
The outdoor event, at 3825 Old Dover Road North in Woodlawn, just south of Fort Campbell, will feature several hard-rock bands from the Nashville/Clarksville areas. [Read more]

Clarksville, TN - In 1907, the great Austrian composer Gustav Mahler had a bad year. First, he lost his job as director of the Vienna State Opera. Then, in July, his young daughter Maria died after a brief illness. While grieving this loss, Mahler was diagnosed with a terminal heart condition.
In the months that followed, the composer found solace in a book of Chinese Tang Dynasty poetry titled "The Chinese Flute." As he read the works, translated into German, a composition slowly took shape in his head.