Clarksville, TN – Austin Peay State University assistant professor of art and design McLean Fahnestock will present new work at the Frist Center for Visual Arts in Nashville. Her experimental work will join others as a part of an exhibition, titled "Pattern Recognition: Art and Music Videos in Middle Tennessee."
The exhibition will be on view from April 29th-October 8th in the Conte Community Arts Gallery, and is free to the public.

Montgomery County, TN – Clarksville Montgomery County School System (CMCSS) has selected Loralee F. BeCraft to be the next principal of Montgomery Central Elementary School beginning the 2017-18 school year.
She replaces Nancy Grant who is retiring after 32 years as principal.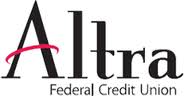 Clarksville, TN – Gail Fielder brings 11 years of lending experience to Altra Federal Credit Union. She was recently a Branch Manager at Ascend Federal Credit Union in Nashville, TN.
"We are pleased to have Gail Fielder as our Office Manager in our Clarksville office at Madison Street," said Dan Schwaab, Regional Vice President for Altra Federal Credit Union. "Her experience and passion will be an asset our members."

Clarksville, TN – When Courtney Cousin walked across the stage to accept her Bachelor in Business Administration in business marketing from Austin Peay State University in early May, it was an affirmation of her work in the classroom.
One month earlier, Cousin's tireless work in the community was recognized as the APSU senior joined APSU biology instructor Colleen White in receiving the 2017 Tennessee Higher Education Commission Harold Love Outstanding Community Service Award.
Clarksville, TN – A statue of actor Frank "Sergeant Carter" Sutton, who was born and raised in Clarksville, will be dedicated at 1:30pm Saturday on Franklin Street in Downtown Clarksville.
Mark Holleman, civic leader and broker/owner of Coldwell Banker Conroy, Marable & Holleman working with the City of Clarksville, led the drive to place the statue — created by local sculptor Scott Wise — near the Roxy Theatre in Sutton's hometown.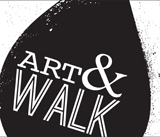 Clarksville, TN – Produced by The Downtown Clarksville Association, First Thursday Art Walk is a free, self-guided tour spanning a 5-block radius that combines visual art, live music, engaging events and more in the heart of Downtown Clarksville.
With 10+ venues, bars and businesses participating each month, the First Thursday Art Walk in Clarksville is the ultimate opportunity to savor and support local creative talent.

Clarksville, TN – The Customs House Museum and Cultural Center is located in historic downtown Clarksville, Tennessee. Come explore an entire city block featuring large gallery spaces filled with fine art, science and history.
Some of the events in April at the Museum are: Peggy Kretchmar Leland: Abstracted Surroundings, Marilyn Murphy: Short Stories, Hunt Slonem: From the Collection, and Reading Appalachia: Voices from Children's Literature.

Clarksville, TN – Artist Marilyn Murphy is currently featured in the Orgain and Bruner Galleries of Clarksville's Customs House Museum with the exhibition Short Stories. The twenty-six graphite works bring together futuristic elements married with a sense of nostalgia.
Murphy's sense of humor is evident in these illustrative happenings through mergings of Southern culture and B-movie sci-fi.

Clarksville, TN – Austin Peay State University associate professor of theatre and dance Christopher Bailey had the opportunity to tour North America as a member of the award-winning vocal group Tenore, this past January.
Bailey joined as a reserve member of the four-man group for the January leg of its "The Impossible Dream" tour, performing in seven western states, as well as Canada. Bailey was featured on dates at, among others, venues in Los Angeles, New Orleans and Edmonton, Alberta.

Nashville, TN – Girl Scouts of Middle Tennessee (GSMIDTN) donated 37,444 boxes of Girl Scout Cookies to Fort Campbell soldiers through its Gift of Caring program on March 17th. This donation amount was a 20.37% increase from last year's gift.
Through Gift of Caring, Girl Scouts are able to show their appreciation for men and women in uniform or support those in need by giving them Girl Scout Cookies.