Clarksville, TN – Sierra Salandy's last year in college typifies her entire time at Austin Peay State University (APSU).
Busy. And amazing.
She started off the semester as a legislative intern in the Tennessee General Assembly (one of a record 11 from APSU this year). And during her first week on Capitol Hill, she found out she'd won the crown of Miss Black Tennessee US Ambassador.

Clarksville, TN – The All State student newspaper at Austin Peay State University (APSU) earned five regional awards at the Southeast Journalism Conference's Best of the South Awards held at Middle Tennessee State University in Murfreesboro, Tennessee, February 14th-16th.
Students and advisers from colleges and universities across the southeast attended the regional conference.

Clarksville, TN – The Austin Peay State University College (APSU) of STEM recently awarded $500.00-$1,000 research grants to five graduate biology students. The research projects span from studying coal mining's effects on a local fish to examining the history of the prairies of Middle Tennessee.
Meet the five students who won the grants and learn more about their research:

Clarksville, TN – Austin Peay State University (APSU) alumnus Stephen K. Allensworth recently donated $28,000 to the APSU Foundation to honor the memory of his late mother by creating the Emily Rawlins Allensworth Endowment, an endowed scholarship program to benefit APSU students.
Emily was one of the first students to graduate from Austin Peay Normal School.

Clarksville, TN – Austin Peay State University (APSU) this week sent a school record number of legislative interns to the Tennessee General Assembly, which opened its 2019 session on Tuesday, January 8th, 2019.
City of Clarksville
Clarksville, TN – The Tennessee State Soccer Association has accepted the City of Clarksville's invitation to begin negotiating a potential management and use agreement for a state soccer park as part of a new Clarksville Athletic Complex.
TSSA said Tuesday in a letter to Clarksville Mayor Kim McMillan that it "wishes to enter the next phase of negotiations" and that its board will vote on December 1st to select a site for its statewide soccer complex.
Clarksville, TN – The Clarksville Parks and Recreation Department has earned two 2018 Kaleidoscope Awards at the Southeast Events and Festival Association Conference.
Clarksville won second place (Silver Award) for Best Festival over $75,000 for Riverfest, and third place (Bronze Award) for Best Photograph: Dining Downtown for the Farm to Table Dinner. The awards were presented Monday night at the conference in Murfreesboro Tennessee.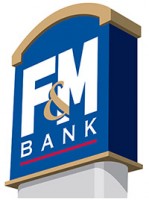 Clarksville, TN – During a 12-month period when Montgomery County's total bank deposits jumped by $175.8 million, F&M Bank remained in the top position among FDIC-insured banks with a 19.01% market share. It is the 14th consecutive year that F&M has maintained its market-leading ranking.
The fact that seven of the 11 Montgomery County banks have 10% or more of deposit market share underscores the extraordinary competitiveness within the market.
The updated market share reports – recently posted on the FDIC website – are based on federally insured deposits of banks and thrifts through June 30th, 2017.

Clarksville, TN – On April 12th, 1985, Dr. Rhea Seddon sat on 4.5 million pounds of explosives. It was a moment she'd been preparing for most of her life, but that didn't stop her from feeling a little anxious.
"It's pretty scary those first few minutes," she said during a 2015 AuthorSpeak event at the Linebaugh Library. "You feel this giant explosion way back behind you, and it feels like you're going to blow up."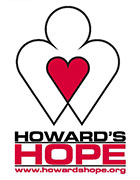 Clarksville, TN – On Monday evening, March 6th, fifty Clarksville area children will receive free swim lessons through the Howard's Hope Flying Fish program. Each child accepted into the program receives eight Level I swim lessons, along with instruction in aquatic safety rules, taught by Red Cross certified instructors. The lessons will be held twice weekly at the New Providence Pool located on Cunningham Lane.
"My organization and Clarksville Parks and Recreation share a determination to reduce juvenile drownings in Tennessee. We hope to accomplish this mission by providing the lifesaving skill of swimming to as many needy children as possible," says Steve Reeves, president of Howard's Hope.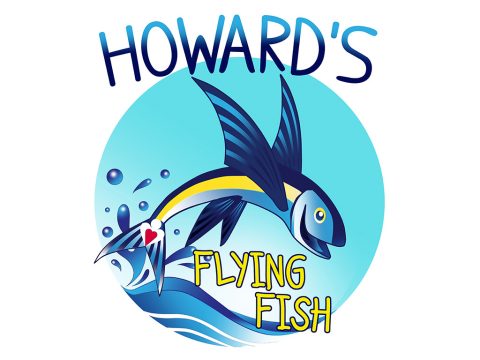 [Read more]