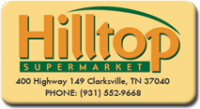 Clarksville, TN – Hilltop Supermarket hosted its 23rd annual Easter Egg Hunt on Saturday, March 31st, 2018 with food, face painting, inflatables, games, and one of the biggest egg hunts in town.
"This has been going on since I was a little kid," Cody Jackson said. "We put out somewhere between 10,000 and 11,000 eggs this year. But, it may be even more than 11,000, we lost count."
Jackson says it takes a while to put that many eggs out, but they're all gone in a matter of minutes.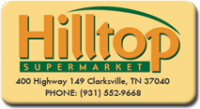 Clarksville, TN – On Saturday, March 31st, 2018, Hilltop Super Market will hold their 23nd Annual Easter Egg hunt. Festivities will begin at 11:00am with the egg hunt starting at 2:00pm sharp.
There will be games, cup cake decorating, inflatables, face painting, bounce houses, food, fun and prizes for children of all ages. Best of all, Everything is free.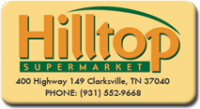 Clarksville, TN – Hilltop Super Market held their 22nd annual Easter Egg Hunt on Saturday, April 15th, 2017. The weather was nice and warm with a cool breeze that kept it from being hot. The event kicked off at 11:00am and the Easter Egg hunt began at 2:00pm.
There were several different activities for everyone to enjoy. There were inflatable bounce houses provided by U Jumpin' Foulks, face painting done by Montgomery Central High School Cheerleaders, cupcake decorating, a duck pond, and other games.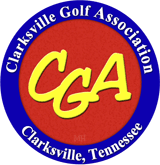 Clarksville, TN – The Clarksville Senior City Am will be held on August 3rd and 4th at Swan Lake Golf Course and is open to males that are 50 years of age or older prior to August 7th, 2013.
Residents of Clarksville/Montgomery County, TN, active duty military personnel residing on post at Fort Campbell, or resident students at Austin Peay State University are eligible.