Clarksville's Civil War story meshes with Black History Month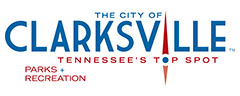 Clarksville, TN – A community favorite, Fort Defiance Civil War Park and Interpretive Center, 120 Duncan Street, offers a variety of events.
Festivities are free of charge and diverse, offering something for visitors of all ages looking to have a great time at one of Clarksville's most treasured historic sites.

Clarksville, TN – Upon issuing the Emancipation Proclamation in 1863, more than three million slaves in Confederate areas were recognized as free by the Union.
The Union army wasted little time recruiting those newly freed men into service, with some 1,800 Clarksville residents answering the call, joining the Union army as members of the United States Colored Troops (USCT) in ceremonies on the Clarksville public square.