Montgomery County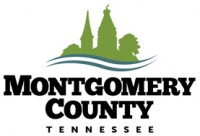 Montgomery County, TN – The Independence Day commemoration at the Montgomery County Historic Courthouse provides citizens with the opportunity to experience history.
From the reading of the Declaration of Independence and the shooting of the cannon by the Sons of the American Revolution, the celebration brings Revolutionary history to life.
Downtown at Sundown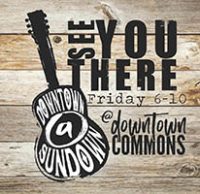 Montgomery County, TN – This Friday's concert at the Downtown Commons features Trailer Choir, charting the Billboard Hot Country Charts with songs like "Rockin' the Beer Gut" and "What Would You Say." Openers include Aaron Lessard, a solo artist based in Nashville, known for having a heavy jazz influence and US Marine Corps Veteran Chris Turner, a singer/ songwriter from Ninety Six, South Carolina.
Openers start at 7:00pm and the featured artist takes the stage at 8:00pm Come early, bring family, friends, chairs, and blankets.
Montgomery County Veterans Service Organization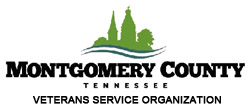 Montgomery County, TN – The Montgomery County Veterans Service Organization, in conjunction with Military Order of the Purple Heart Chapter 457 and Veterans of Foreign Wars Post 4895, will be conducting the annual Flag Day ceremony beginning at 10:00am, June 14th, 2018 at VFW Post 4895 located at 1701 Haynes Street, Clarksville Tennessee.
[Read more]
Clarksville-Montgomery County Public Library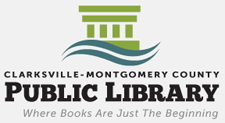 Clarksville, TN – The Clarksville-Montgomery County Public Library's annual summer reading program will kick off June 11th, 2018 with a lineup of events and resources designed to encourage children, teens and adults to exercise their minds by reading through the summer vacation. The theme of this year's program is "Libraries Rock" with music playing a large role in the programming.
In addition to all of the fun events happening throughout the six-week Summer Reading Program, the Clarksville-Montgomery County Public Library is pleased to announce that they are hosting a free lunch program for the children of Montgomery County.
Pat Head Summitt Statue, life-story display will be unveiled at Freedom Point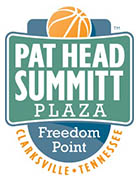 Clarksville, TN – Clarksville civic volunteers will achieve their goal of honoring Pat Head Summitt, hometown hero and legendary University of Tennessee women's basketball coach, with the dedication of the Pat Head Summitt Legacy Plaza at Freedom Point next month.
A bronze statue of Coach Summitt and an interpretative display of her life story will be dedicated at 3:00pm Friday, June 15th, 2018 in Clarksville's Liberty Park. The public is invited to the event, which will include introductions of sculptor Brett Grill, members of Pat Head Summitt's family, dignitaries and committee members, followed by a keynote speech and unveiling of the statue.

Clarksville, TN – Earlier this year, Austin Peay State University received a five-year, $1.3 million U.S. Department of Education TRiO grant to help military veterans earn a college degree, and at 2:00pm on Tuesday, May 15th, 2018 the University will unveil the new Veterans Upward Bound Office and staff.
Montgomery County, TN – The Clarksville-Montgomery County School System (CMCSS) is excited to announce its Rolling Study Halls pilot program in partnership with Google and the Clarksville-Montgomery County Education Foundation.
Rolling Study Halls is a Google-funded initiative that seeks to improve technology access and extend learning to the after-school space. By powering school buses with WiFi and providing educator support, Rolling Study Halls is helping students across the US—especially in rural communities—access more learning hours outside of school.
Great American Clean-up 2018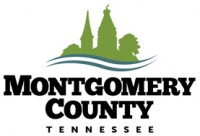 Montgomery County, TN – On Saturday, April 28th, 2018 more than 400 people came out to the annual Clarksville-Montgomery County Great American Clean-up event. Participants cleaned up litter in various areas of the community from the industrial park to downtown.
The event is promoted through the Clarksville Area Chamber of Commerce and organized through Bi-County Solid Waste Management.

Clarksville, TN – Tennessee State Representative Jay Reedy, a U.S. Army veteran and Austin Peay State University alumnus, will be the guest speaker at APSU's Spring 2018 Military and Veteran Graduate Recognition Ceremony and Coin Presentation next week.
The ceremony, set for 5:00pm on Wednesday, May 2nd, 2018 in the Morgan University Center Ballroom, honors Austin Peay's graduating students who are either veterans, National Guard, reservists or active-duty military personnel.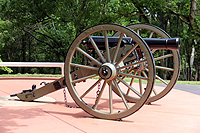 Clarksville, TN – The next meeting of the Clarksville (TN) Civil War Roundtable will be on Wednesday, March 21st, 2018 at the Bone & Joint Center, 980 Professional Park Drive, right across the street from Tennova Healthcare. This is just off Dunlop Lane and Holiday Drive and only a few minutes east of Governor's Square mall.
The meeting begins at 7:00pm and is always open to the public. Members please bring a friend or two – new recruits are always welcomed.