Clarksville, TN – A big and bold musical about one girl's inspiring dream to dance. A trip down a rabbit hole. An eight-legged miracle worker. A rocking ride back in time to the Age of Aquarius. A recluse who never sets foot outside his house. A home-run hit musical. This is just a taste of what awaits the corner of Franklin and First in 2018-2019 at the Roxy Regional Theatre.
For the sixth consecutive year, Mark, Ricki, John Mark and Will Holleman will host "Happenin' at the Hollemans," an evening of entertainment featuring the unveiling of the Roxy Regional Theatre's highly-anticipated "Season36: Theatre You Can't Resist", on Friday, May 11th, 2018 from 5:30pm to 7:30pm.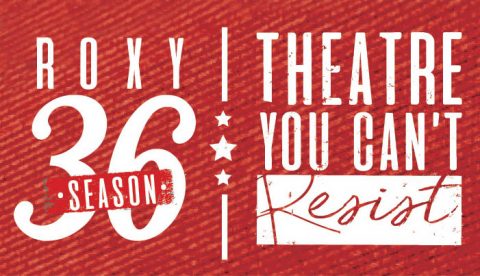 [Read more]

Clarksville, TN – Soldiers may deploy into combat as a unit, but too often, the journey home is lonely and discouraging. Combat veterans – both men and women – may make the physical journey successfully back to the states but finding the way home after war – navigating the pain, the losses and the guilt – can take years. You can help, though.
Join SAFE: Soldiers and Families Embraced, community leaders and your neighbors on Thursday, November 10th, 2016, to share a meal at the organization's annual fundraising breakfast, "Lighting the Way Home."

Montgomery County, TN – On Friday, October 7th, 2016, Tennessee State Representative Joe Pitts and the Business Advisory Council for transitional students in the Clarksville-Montgomery County School System will be hosting the #InclusionWorks Employer Seminar.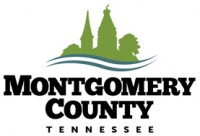 Montgomery County, TN – The Montgomery County Veterans Service Organization is hosting its annual Memorial Day Ceremony at 10:00am, May 30th, at the William O. Beach Civic Hall, Clarksville.
City and county officials, as well as MCVSO staff will give remarks, with the keynote address given by LTC (Retired) Norman "Greg" Lane, US Army Reserve, who currently serves as the Cadet Success Coordinator, Department of Military Science, Austin Peay State University ROTC.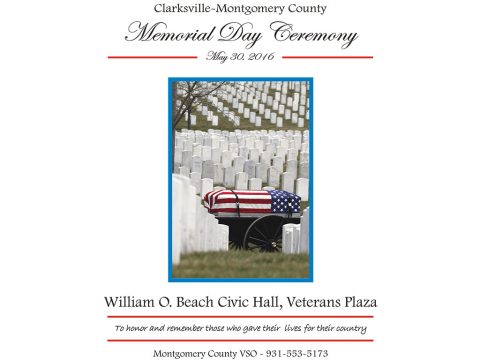 [Read more]

Clarksville, TN – The 14th Annual Domestic Violence Awareness Event will be held Saturday, October 10th from 11:00am– 2:00pm at the Civic Hall at Veterans Plaza. Remember My Name is dedicated to mothers and children who have lost their lives from domestic violence.
Red wooden silhouettes will be on display throughout the event. Each silhouette represents a man, woman or child who died from domestic violence, along with their story. Some family members of victims will be there to commemorate their loved ones. [Read more]
Clarksville, TN – On Sunday, May 25th, the Vietnam Veterans of America Chapter 396 held their annual Candlelight Vigil to remember the men and women who were left behind in Vietnam when American forces withdrew in 1975.
It is a solemn occasion when a nation gathers together to honor its soldiers, those who lived to come home, but even more importantly those who did not.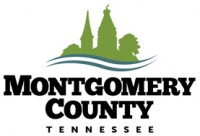 Montgomery County, TN – Montgomery County is hosting a Household Hazardous Waste and Conditionally Exempt Small Quantity Generator Collection Event on Saturday, March 22nd from 8:00am to 1:00pm at Veterans Plaza located at 350 Pageant Lane in Clarksville.
Any Tennessee resident may participate.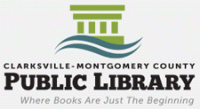 Montgomery County, TN – The renovation of the Montgomery County Veteran's Plaza Parking Lot has begun today.
Please be patient during the 100 days it will take to get through the portion that most affects the parking near the Clarksville-Montgomery County Public Library.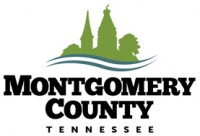 Montgomery County, TN – Montgomery County Animal Control and Adoption Services will host a Town Hall meeting on Tuesday, April 10th, to discuss local animal regulations and laws.
The meeting will be held at 6:30pm at the William O. Beach Civic Hall.
Clarksville, TN – The nominations are in for the second Clarksville Sports Festival Legends Awards. The City of Clarksville Parks & Recreation Department along with Legends Bank have partnered in an effort to honor both current and past coaches who are or have made a unique difference and solid contribution to sports and athletics in the Clarksville-Montgomery County area.
The Legends Awards consists of two categories: Coach of the Year and Legends Old School Coach. [Read more]