Clarksville, TN – Dr. Stephen Carls, professor and chair of the department of history at Union University, and Peeps go way back.
Besides just enjoying the spongy yellow candies, Carls can appreciate a bit of shared history as both Peeps and Union's Phi Alpha Theta (PAT) history honor society chapter, which he has served as advisor for since 1983, were founded the same year: 1953.

Clarksville, TN – The bitter fighting which defined the Civil War ended on April 9th, 1865 when Confederate Gen. Robert E. Lee surrendered the last major Confederate army at Appomattox Courthouse.
But the laying down of arms and the realization of a Union victory did little to quell the fires of hatred in the newly reunited and "reconstructed" United States of America.

Clarksville, TN – Austin Peay State University's Phi Alpha Theta (PAT) history honors society has long been among the best in the country, recently winning Best Chapter of the Year Division IV for the seventh consecutive year.
Two members of the University's chapter were chosen to join members of 77 other PAT chapters in presenting their historical research at the society's biennial national conference, held January 6th-10th in Orlando, FL at the Walt Disney World resort.

Clarksville, TN – When Austin Peay State University history major Rick Casteel raises his hand in his "The South To 1861" course, he knows that it's important that he say the right thing.
But that's not because Casteel is worried about answering incorrectly, or impressing his teacher, APSU associate professor of history, Dr. Minoa Uffelman.

Clarksville, TN – In 1862, the author of "The American Stud Book," a breed registry for thoroughbred horses, became one of the least popular people in Montgomery County. His name was Col. Sanders Bruce, and as an officer in the Union Army, he oversaw the military occupation of Clarksville during the Civil War.
"Well upon Christmas day Colonel Bruce with his 'whiskey jug' and several regiments took possession of this place and here they have been ever since," Nannie Haskins Williams, a 16-year-old Clarksville resident, wrote in her diary a year later. "And here I am too still writing in my journal about those detestable blue coats for whom I have such a disgust."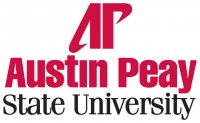 Clarksville, TN – On the Austin Peay State University campus last week, students and faculty finally stopped avoiding Dr. Minoa Uffelman, associate professor of history.
For the last six years, the University's Phi Alpha Theta (PAT) history honor society, which Uffelman advises, has been recognized each fall with the national Best Chapter Award, and when September arrived with no word from the national organization, her colleagues didn't know what to say to her.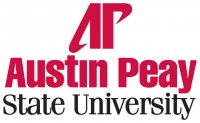 Clarksville, TN – Slavery in the United States was officially abolished on December 6th, 1865 when the thirteenth amendment was ratified by three-fourth of the states. But while all remaining slaves became officially free on that day, the ripples from the United States' violent history continue to be felt to this day.
Austin Peay State University students recently had an opportunity to converse with one of the preeminent experts on the history of slavery in the United States when they participated in an online question and answer session with journalist, and Cornell University history professor, Ed Baptist.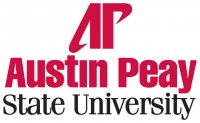 Clarksville, TN – On April 28th, Austin Peay State University recognized several outstanding faculty members during the annual Academic Honors and Awards Ceremony in the Mabry Concert Hall.
The University's top faculty honor, the APSU National Alumni Association Distinguished Professor Award, was presented to Dr. Nell Rayburn, professor of mathematics. Rayburn earned her Ph.D. in mathematics from Vanderbilt University, and in 1988, she arrived at APSU as an assistant professor.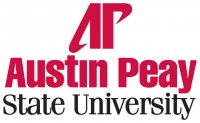 Clarksville, TN – The Dean of Austin Peay State University's College of Arts and Letters, Dr. Dixie Webb, knows first-hand the possibilities for a student pursuing a degree in history.
Webb shared those thoughts with the over 130 attendees of the annual Phi Alpha Theta (PAT) Regional History Conference, held February 28th on the campus of APSU. Founded in 1921, PAT exists to promote the study of history and is one of the largest honor societies in existence.
Students from universities across the region gathered at APSU, with Webb speaking on the value of a degree in history. Regardless of your ultimate career path, Webb said, a background in history can provide students with the tools necessary to succeed. [Read more]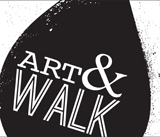 Clarksville, TN – Produced by the Downtown Clarksville Association, First Thursday Art Walk is a free, self-guided tour spanning a 5-block radius that combines visual art, live music, engaging events and more in the heart of Downtown Clarksville.
With 10+ venues, bars and businesses participating each month, the First Thursday Art Walk in Clarksville is the ultimate opportunity to savor and support local creative talent.