Clarksville, TN – The Vietnam War—America's first "rock and roll war," as it came to be known—had a distinct soundtrack that continues to help define it.
That's why Ken Burns' 2017 documentary, "The Vietnam War," featured music by Bob Dylan and Jimi Hendrix, and why The Rolling Stones' hit, "Paint It Black," shows up in Stanley Kubrick's film "Full Metal Jacket." Even Forest Gump marched through rain and muck to the sounds of Buffalo Springfield.

Clarksville, TN – Anyone passing through the Intercontinental Hotel in New Orleans last month might have paused at all the strange questions drifting out of the hotel's meeting rooms.
"Are werewolves from Europe or Ancient Arabia?" "How did American soldiers fare during World War I?" "Why did Nashville legalize prostitution in the late 19th century?"

Clarksville, TN – Assuming Austin Peay State University's Phi Alpha Theta National Honor Society (PAT) continues down the path it's followed for the past nine years, the University's award-winning history honor society chapter, Theta-Delta, could very soon be celebrating "one for the thumb."
That's because Theta-Delta is once again home to the Nels A. Cleven Award for Best Chapter of the Year, Division IV. The award is given annually to the best chapter in the nation for the organization's Division IV, which consists of schools with between 10,001-15,000 students.
Local Groups, Individuals provide funds to have Civil War Diary cleaned, restored, returned to Custom House Museum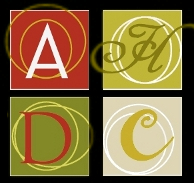 Clarksville, TN – An important record of Clarksville's past returned, cleaned and restored, this month to Customs House Museum and Cultural Center thanks to help from several local organizations and individuals.
Serepta Jordan's diary from 1857 to 1864 in New Providence records murders, slave insurrections, the building of Fort Defiance (then known as Fort Sevier), mustering of troops, battles fought and lost during America's Civil War, along with births, deaths, marriages, and details of daily 19th-century life.

Clarksville, TN – Since its debut in 2011, Theta-Delta has become another avenue for Phi Alpha Theta (PAT), Austin Peay State University's award-winning history honor society, students to demonstrate their capacity for historical research, authorship and criticism.
Modeled after scholarly magazines such as The Journal of Southern History, Theta-Delta allows APSU students to grow as editors as they mold a year's worth of classroom research into quality, publishable articles.

Clarksville, TN – Military conflicts are not fought in isolation, and the American Civil War was no different. While civilians like Serepta Jordan never lifted a musket, Jordan and millions like her felt its impact, and it is precisely that neglected perspective that made the discovery of her diary by area historians so significant.
A working-class woman living in Clarksville during the war, Jordan was not a name remembered by history.

Clarksville, TN – While much of America focused on each word said during the recent first presidential debate, something else was gnawing at the back of the mind of Austin Peay State University professor of history, Dr. Minoa Uffelman.
For the last seven years, the University's Phi Alpha Theta National Honor Society (PAT), which Uffelman advises, has been recognized each fall with the national Best Chapter Award, but September was drawing to a close without word on a possible eighth consecutive award.

Clarksville, TN – The vast majority of the country is comprised of large, often underdeveloped, swatches of the Great Plains, Midwest and Appalachia, While the concrete towers dotting the skylines of New York City, Los Angeles and other major metropolitan areas are more frequently associated with the United States.
Rural areas, defined as areas home to 2,500 people or less, make up 72 percent of the United States' land mass. Despite that overwhelming mass of land, according to the 2010 Census, rural areas contain just 19.3 percent of the country's total population.

Clarksville, TN – Dr. Stephen Carls, professor and chair of the department of history at Union University, and Peeps go way back.
Besides just enjoying the spongy yellow candies, Carls can appreciate a bit of shared history as both Peeps and Union's Phi Alpha Theta (PAT) history honor society chapter, which he has served as advisor for since 1983, were founded the same year: 1953.

Clarksville, TN – The bitter fighting which defined the Civil War ended on April 9th, 1865 when Confederate Gen. Robert E. Lee surrendered the last major Confederate army at Appomattox Courthouse.
But the laying down of arms and the realization of a Union victory did little to quell the fires of hatred in the newly reunited and "reconstructed" United States of America.