The CarMax Foundation and KaBOOM! Kick Off "Weeks of Play" to Celebrate Military Families.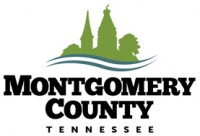 Montgomery County, TN – Montgomery County will host an event for military families to unveil its new Imagination Playground™ on April 21st, 2018. The community will come together to use the new creative play product at the Downtown Commons.
This celebration is one of several events happening across the country during The CarMax Foundation's "Weeks of Play," in partnership with KaBOOM!, to make play more accessible to kids of veterans and military families. Events are taking place during this time frame because April is the month of the military child.

Clarksville, TN – On June 15th, a group of professional university photographers will take over the Austin Peay State University Red Barn and convert the building's old basketball court into a temporary photo studio.
From 2:00pm-5:00pm that afternoon, these photographers—known for creating official and iconic images for institutions across the country like the University of Wisconsin, Baylor University and Wake Forest University —will take free portraits of any local individual with a direct military connection—including active duty soldiers, veterans and their families.

Clarksville, TN – The Clarksville Area Chamber of Commerce Military Affairs Committee has announced that Warrior Week 2016 will be held on May 5th, 6th and 7th, sponsored by First Advantage Bank.
This annual celebration honors all local military men, women, and their families by providing free events and activities for the entire family.

Clarksville, TN – The weekly Clarksville Parks and Recreation Department Recreation Report provides Clarksvillians with a glimpse at the activities and events that are available from the Parks and Recreation Department for them to enjoy together as a family.
This weeks highlights include: Queen City Road Race, Fun with Fido, Yoga in the Park and Warrior Week Concert and Car, Truck, & Bike Show.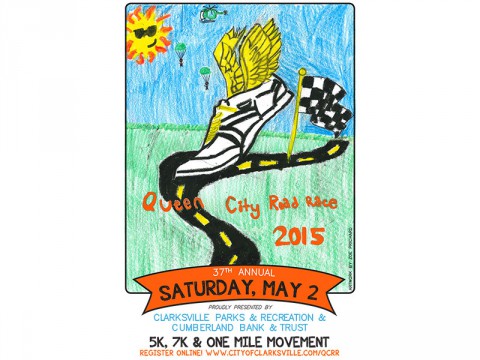 [Read more]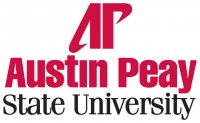 Clarksville, TN – Last Friday, Austin Peay State University officials distributed an email to their active duty military students, letting them know plans were being put in place to keep them in school regardless of the temporary shutdown of Tuition Assistance (TA), a benefit provided by the military to cover tuition expenses incurred by active duty military pursuing college credit.
On Monday, after notification was sent stating the federal budget had not passed, APSU president Tim Hall initiated an effort to implement a scholarship to offset the shutdown of TA. [Read more]

Clarksville, TN – Gary Mathews Automotive Group is celebrating Clarksville and Fort Campbell with Customer Appreciation Sales for the entire month of October for All Gary Mathews dealerships in Middlle Tennessee.
Gary Mathews has been an ardent supporter of the troops from Ft. Campbell, hosting benefit golf tournaments, and offering special pricing and financing to all active U.S. Military Personnel. Mathews has launched an advertising campaign from now til the end of December 2013, that will not only introduce people to the 'Highly Qualified' Mathews Auto Team at Gary Mathews Motors and to the New Marina, but also to the River District and the greater Clarksville area.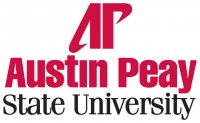 Clarksville, TN – This fall, Austin Peay State University will offer a new graduate degree that will bring together science and business skills to give students a greater competitive advantage in the workforce. The Professional Science Masters, or PSM, will enable students to pursue advanced training in science or mathematics while developing workplace skills.
The PSM at APSU will be a fully online degree program, allowing students to work on a degree while continuing to hold employment. Students can pursue one of two concentrations – data management and analysis or predictive analytics. Both concentrations are ideal for anyone with a bachelor's degree, working in industry or military and having a desire to advance their career with a technical degree. [Read more]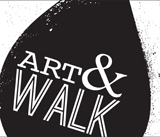 Clarksville, TN – Produced by The Downtown Clarksville Association, First Thursday Art Walk is a free, self-guided tour spanning a five block radius that combines visual art, live music, engaging events and more in the heart of Downtown Clarksville.
With 10+ venues, bars and businesses participating each month, the First Thursday Art Walk in Clarksville is the ultimate opportunity to savor and support local creative talent.

[Read more]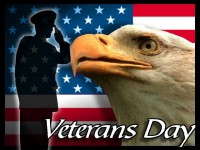 Cunningham, TN – On Friday, November 9th, 2012, Montgomery Central Elementary School held their 2nd annual "Veteran's Day Celebration" to salute our Military in honor of Veteran's Day. All of the students participated in the event with group performances as well as grade level performances.
The celebration started at 9:00am in the MCES gymnasium. Several veterans and current members of the Armed Services were on hand to be honored. The students were wearing lots of red, white and blue colors.
Clarksville, TN – Veterans Day is a time to reflect, honor and remember. All across the United States, communities are coming together today to remember the men and women who have so courageously protected and defended our nation.
This is a day to show our appreciation for all they have given and continue to give. [Read more]