Clarksville, TN – The Austin Peay State University (APSU) Foundation elected three new officers to serve on its board during the spring dinner the foundation hosted for its members at the University's Morgan University Center . Chairman Tommy Bates, Vice Chair Barry Kulback ('79) and Secretary Casey Jenkins were selected to lead the organization.

Clarksville, TN – The All State student newspaper at Austin Peay State University (APSU) earned five regional awards at the Southeast Journalism Conference's Best of the South Awards held at Middle Tennessee State University in Murfreesboro, Tennessee, February 14th-16th.
Students and advisers from colleges and universities across the southeast attended the regional conference.
First Tennessee Bank

Nashville, TN – First Tennessee Bank announces that it has promoted Derek Dobbs, Brittney Doyle and Chastity Hyde to manager of the bank's three financial centers in Clarksville.
All three will report to Charlene Williams, senior vice president and regional sales manager.

Clarksville, TN – The All State student newspaper at Austin Peay State University (APSU) earned six national awards during the 2018 Fall National College Media Convention held in Louisville, Kentucky, October 25th-28th, 2018.

Clarksville, TN – Austin Peay State University (APSU) is on track to be the second university in North America to award a bachelor's-level Siemens Mechatronic Systems Certification Program, and the University hopes to launch the program as early as fall 2019.
"It's a highly coveted program that allows students to be Siemens-certified at three levels," Matthew Anderson, interim chair of the APSU Department of Engineering Technology, said. "First is a certificate, second is an associate degree, third is a bachelor's degree."

Clarksville, TN – Austin Peay State University's The New Gallery, with support from the APSU Center of Excellence for the Creative Arts and the APSU Department of Art + Design, recently opened its 2018-19 exhibition season with "McLean Fahnestock: Undiscovered Country."
Fahnestock is a media artist who works across modes of communication, from video and photographic images to sound, text and display.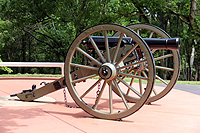 Clarksville, TN – The next meeting of the Clarksville (TN) Civil War Roundtable will be on Wednesday, February 21st, 2018 at the Bone & Joint Center, 980 Professional Park Drive, right across the street from Tennova Healthcare. This is just off Dunlop Lane and Holiday Drive and only a few minutes east of Governor's Square mall.
The meeting begins at 7:00pm and is always open to the public. Members please bring a friend or two – new recruits are always welcomed.

Clarksville, TN – On Sunday, October 15th, 2017, Dr. Tom Kanon will give a presentation on Andrew Jackson and the War of 1812 in the Customs House Museum & Cultural Center's Turner Auditorium.
The program is from 2:00pm–4:00pm with free admission to the public.
CMCSS Announces Other Appointments

Montgomery County, TN – The Clarksville-Montgomery County School System has made four administrative appointments for leadership positions.
Jean Luna is named the Director of High Schools for CMCSS. She has 19 years of experience in education in the states of Iowa, Washington, North Carolina and Tennessee. She will earn her doctorate of education from Lipscomb University this December.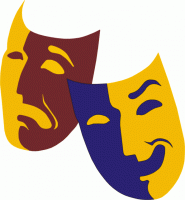 Clarksville, TN – The Cumberland Arts Centre is proud to announce that Lauren Street, M.F.A., will be directing the upcoming musical production of Disney's® Beauty and the Beast in the upstairs theatre. She will also be holding classes for the newly formed School of Performing Arts at the theatre.
Lauren holds a Bachelor of Arts in Speech and Theatre from Middle Tennessee State University and a Master of Fine Arts in Theatre Performance from the University of Louisville.