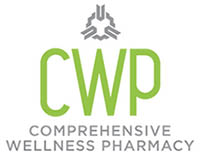 Clarksville, TN – Comprehensive Wellness Pharmacy is proud to be an approved "collector" with a MedSafe receptacle onsite for your convenience for your unused medications. MedSafe is completely anonymous and promotes the well-being of individuals and the Clarksville, TN community.
It is easy to operate and accepts controlled, non-controlled, and over-the-counter medications. MedSafe is also a DEA preferred and approved method of discarding any unused medications. By being a "collector," CWP is an approved DEA registrant, and has applied with the DEA to collect controlled substances from users.

Montgomery County, TN – The 19th Judicial District Drug Task Force is again partnering with DEA to collect unused medications and dispose of them properly.
From 10:00am to 2:00pm Saturday, agents will be stationed at Walgreens, 1954 Madison Street in Clarksville to collect the medications.