Clarksville Riverfest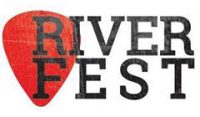 Clarksville, TN – Clarksville Riverfest is excited to host not one but two water competitions as part of this year's festival, Rally on the Cumberland and the Cardboard Boat Regatta.
Rally on the Cumberland will be September 9th at 8:00am and Cardboard Boat Regatta will be the same day at 1:00pm.
Clarksville's Riverfest Festival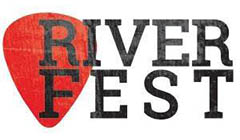 Clarksville, TN – Sister Hazel will be the featured headliner for Riverfest 2018, the City of Clarksville's arts and entertainment festival now in its 31st year.
Sister Hazel, a mainstay on the Billboard country and adult alternative charts for more than two decades, will perform at 9:15pm Saturday, September 8th on the Miller Lite Stage at McGregor Park. The concert is free and open to the public.
Residents invited to enjoy Clarksville's Beautiful Trails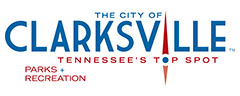 Clarksville, TN – The Rails-to-Trails Conservancy's sixth annual Opening Day for Trails will unfold in Clarksville on the Cumberland Riverwalk at McGregor Park, Downtown's Upland Trail, and the beautiful 5.5-mile Clarksville Greenway.
Opening Day, a celebration of trails nationwide, will be Saturday, April 7th and serve as the unofficial launch of the spring trail season for outdoor enthusiasts and trail lovers.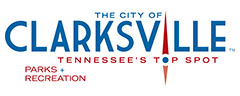 Clarksville, TN – Clarksville's McGregor Park RiverWalk was filled with music, dancing, and fans of Santa & Mrs Claus at Tuesday's official lighting of the city's 2,000,000 light holiday display.
Christmas on the Cumberland kicked off its 19th year with a grand opening ceremony that began at 5:30pm.
Grand opening to feature official lighting of holiday display and special guests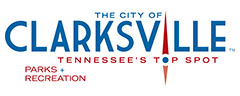 Clarksville, TN – The City of Clarksville's Christmas on the Cumberland is sure to create lasting memories this holiday season as thousands experience the captivating display of more than two million lights.
Join with friends and neighbors to celebrate Christmas on the Cumberland's 19th year with a grand opening ceremony at 5:30pm, Tuesday, November 21st, 2017 at the McGregor Park RiverWalk and Museum.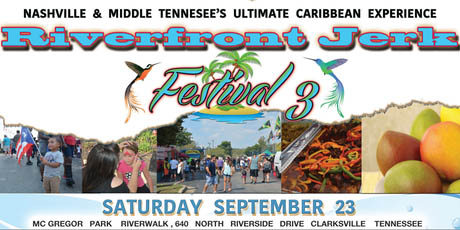 Clarksville, TN – Riverfront Jerk Festival 3 took place this past Weekend at McGregor Park, and organizers estimate this year's crowd topped 3,500 people.
Billed as the Nashville/Clarksville Metropolitan Area's Caribbean music and food festival. The 3rd annual one-day event featured more than two dozen food and craft vendors from as far away as Atlanta and Florida, representing many Caribbean islands.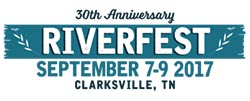 Clarksville, TN – Riverfest 2017 is shaping up to to be one of the most successful of recent years, (based on attendance) according to Clarksville Parks and Recreation's Robert Rayburn.
"We hear from a lot of people that say we are limited by McGregor Park," Rayburn said. "I think the success of this weekend shows that we can do more. We want this event to keep growing and improving."

Clarksville, TN – LST-325 opened for tours in Clarksville on Thursday, September 7th, 2017 at the McGregor Park Boat Ramp. The ship will be available for tours September 7th-15th.
The LST (Landing Ship, Tank) is a floating monument to the past. The ship was used in various missions in World War II including the invasion of Sicily and the Normandy invasion. Visitors are able to climb aboard and explore the ship as the crew provides a glimpse into her past.
Military enthusiasts, history buffs, and school groups will learn how it was instrumental in battles dating back to World War II.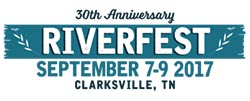 Clarksville, TN – Sunny and pleasant weather is forecast Thursday through Saturday for Clarksville's Riverfest Celebration, offering a welcome change from last week's storms and flooding.
Heavy rains swept through Clarksville early Friday, pushing the Cumberland River to flood stage, covering McGregor Park's two outdoor stages and forcing Clarksville Parks and Recreation to close the park.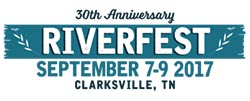 Clarksville, TN – Join the City of Clarksville and Budweiser along the banks of the Cumberland River to celebrate Clarksville's river heritage and the 30th anniversary of the annual Riverfest Celebration, September 7th-9th, 2017.
This free, three-day music and arts festival features three stages of diverse local and nationally known entertainers and cultural groups, plus delicious food and fun for the entire family.