"Planters Bank Presents…" Film Series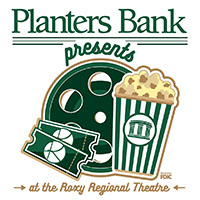 Clarksville, TN – The "Planters Bank Presents…" film series to show the documentary "88 Days in the Mother Lode – Mark Twain Finds His Voice" this Sunday, April 22nd, 2018 at the Roxy Regional Theatre at 4:00pm.
This PBS documentary tells the story of 29 year old Samuel Clemens, who in the fall of 1864 hid out from the San Francisco police in the cabin of the brother of a friend near Angels Camp, in the California Sierra foothills.
Find out how 88 days in the mother lode, and a story about a jumping frog, helped propel Mark Twain from local newspaper writer to international celebrity.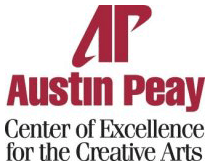 Clarksville, TN – Roy Blount Jr. is a hard man to classify. Is he a sports writer, an essayist or one of America's leading humorists?
The Washington Post called his first book, "About Three Bricks Shy…And the Load Filled Up," one of the 10 best sports books ever written. Time magazine puts him "in the tradition of the great curmudgeons like H.L. Mencken and W.C. Fields."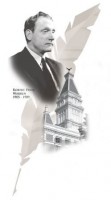 Clarksville, TN – Recently resigning from teaching at Vanderbilt University where she taught Italian, Women's Studies, English and Humanities, Tracy Barrett can now devote her time to creating more children's and young adult books. Her scholarly interests resulted in her Bachelor's degree in Classics-Archaeology from Brown University and a Master of Arts and Ph.D. In Medieval Italian Literature from the University of California at Berkeley.
A grant from the National Endowment for the Humanities to study medieval women writers led to the writing of her award-winning young-adult novel, Anna of Byzantium (Delacorte). Her most recent publications are King of Ithaka, a young-adult novel based on Homer's Odyssey; and the fourth book in The Sherlock Files, The Missing Heir (both Henry Holt). In September, Harcourt will publisher her young-adult retelling of the myth of the Minotaur, Dark of the Moon.

Clarksville, TN – Back by popular demand, America's most famous literary icon comes to life upon the Roxy Regional Theatre stage for three performances only on Friday and Saturday, October 21st and 22nd.
Starring Ashton Crosby and adapted and directed by Cecilia Rubino, MARK TWAIN: Adventures in American Humor made its debut at New York's Lincoln Center and played to sold-out houses at the Roxy in 2009.

Clarksville, TN – With the musical hit Beehive: The '60s Musical Sensation bringing down the house nightly through October 15th, the Roxy Regional Theatre, Clarksville, has opened its 29th season of classics, musicals, regional premieres and world premieres.
For two nights only, October 21st and 22nd, New York actor Ashton Crosby brings his tour of Mark Twain: Adventures in American Humor back to the Roxy stage. Then on October 28th and 29th, the infamous Mercury Theatre 1938 radio broadcast will be recreated live on stage with The War of the Worlds.