Actor, soldier, humanitarian honored in hometown
Clarksville, TN – On Wednesday, May 3rd, 2017, a statue of actor Frank "Sgt. Carter" Sutton, who was born and raised in Clarksville, was dedicated on Franklin Street in Downtown Clarksville.
A crowd of more than 150 people — including a large group of third-grade students from Clarksville Academy and a busload of Coldwell Banker Realtors — gathered to watch Clarksville Mayor Kim McMillan, statue project leader Mark Holleman, and sculptor Scott Wise pull the shroud from the bronze image.
Clarksville, TN – A statue of actor Frank "Sergeant Carter" Sutton, who was born and raised in Clarksville, will be dedicated at 1:30pm Saturday on Franklin Street in Downtown Clarksville.
Mark Holleman, civic leader and broker/owner of Coldwell Banker Conroy, Marable & Holleman working with the City of Clarksville, led the drive to place the statue — created by local sculptor Scott Wise — near the Roxy Theatre in Sutton's hometown.

Clarksville, TN – A famous '50s foursome worth a million. A prince who will be king. That lad of Wilde's who never grows old. A half woman, half fish. This is just a sampling of what awaits the corner of Franklin and First in 2016-2017.
For the fourth consecutive year, Mark, Ricki, John Mark and Will Holleman will host "Happenin' at the Hollemans," an evening of entertainment featuring the unveiling of the Roxy Regional Theatre's highly-anticipated "Season 34: Play Your Part" on Monday, May 23rd, from 5:30pm to 7:30pm.

Clarksville, TN – A few weeks before Christmas; on a cold December morning, a crowd gathered at the Coldwell Banker Conroy, Marable & Holleman office on Wilma Rudolph Boulevard. 15 Families had been selected to receive a wonderful Christmas gift. One child from each family would soon be boarding the Coldwell Banker Clarksville Olde Town Trolley to shop for Christmas presents for their families.
"It's great," said Mark Holleman. "I think it's fantastic. And like I said I think the agents will receive as much out of taking these kids shopping, as the kids will get out of shopping for their families." The realtors mission was to give back to the community by ensuring that these kids and their families had a wonderful Christmas.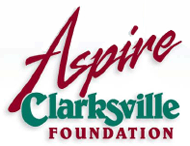 Clarksville, TN – On Monday evening, Dr. Mark Green and Joe Pitts announced that the Aspire Clarksville Foundation had garnered nearly $4 million in pledges, surpassing the current goal, and previous campaigns, by a wide margin.
Aspire Clarksville, an economic development foundation to benefit Clarksville-Montgomery County, Tennessee, officially announced in February that the goal for the entire Aspire V "Focus On The Future" Campaign was $3.8 million.

Clarksville, TN – At a soirée last Tuesday evening at the home of arts supporters Mark and Ricki Holleman, the Roxy Regional Theatre, Clarksville's oldest live theatre and only professional theatre, unveiled its 31st Anniversary Season.
Under the direction of Tom Thayer, executive director, and John McDonald, artistic director, the theatre will launch the new season on September 13th with the Tony Award-winning musical lovingly ripped off from the motion picture "Monty Python and the Holy Grail" — Monty Python's Spamalot. [Read more]
Clarksville, TN – Clarksville Mayor Kim McMillan will host the first organizational meeting of the newly appointed Design Review Task Force on February 5th, 2013 at 3:00pm.
The public meeting will take place in the City Hall Conference Room on the fourth floor of City Hall. The Task Force's goal is to review Clarksville's design review committee structure and present recommendations to simplify and streamline the design approval process. [Read more]
Executives from Business Facilities magazine visited Clarksville on Tuesday to present community leaders with the publication's Silver Award for 2009 Economic Deal of the Year. The award was based on Hemlock Semiconductor's decision to base their $2.5 billion polysilicon plant in Clarksville.
Ted Coene, co-president of Group C Media, the publisher of Business Facilities, and senior account executive Ben Nachsin were on hand to present the award to the Economic Development Council, represented by EDC Chairman Mark Holleman; the Industrial Development Board, represented by current Chairman Bryce Sanders and Past Chairman Sammy Stuard; Montgomery County Mayor Carolyn Bowers; and City Mayor Johnny Piper who was represented by City Councilman David Allen, due an unavoidable conflict. [Read more]