Clarksville, TN – The Roxy Regional Theatre presents J.A. Ball and Michael M. Chemers' contemporary take on Aristophanes' bawdy anti-war comedy "Lysistrata", November 2nd – November 10th, 2018. "What if they stopped a war because nobody came?" From this premise springs forth the first make-love-not-war play ever written.
In keeping with the theme of Season 36 — "Theatre You Can't Resist" — Clarksville's oldest professional theatre follows a group of women as they put up a resistance against Greece's political climate to bring about unprecedented change.
Clarksville's First Thursday Art Walk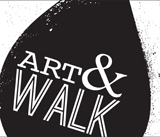 Clarksville, TN – Produced by The Downtown Clarksville Association, Clarksville's First Thursday Art Walk is a free, self-guided tour spanning a 5-block radius that combines visual art, live music, engaging events and more in the heart of Downtown Clarksville.
With 10+ venues, bars and businesses participating each month, the First Thursday Art Walk in Clarksville is the ultimate opportunity to savor and support local creative talent.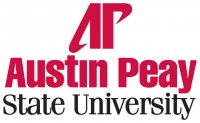 Clarksville, TN – Around the year 410 B.C., the Greek comic playwright Aristophanes wrote a play that caused many in his audience to blush.
When Darren Michael, Austin Peay State University associate professor of acting/directing, reread "Lysistrata" earlier this semester, he realized little has changed in the last two thousand years.