Clarksville Parks and Recreation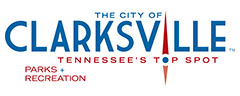 Clarksville, TN – Clarksville Parks and Recreation's Road to Riverfest, an outdoor concert series leading up to Clarksville's award winning festival Riverfest, continues with the final show of the series from 6:00-9:00pm Saturday, August 25th with live music, food and beer at Liberty Park.
Old Glory Distilling Company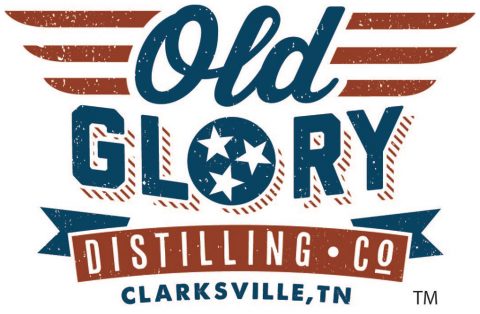 Clarksville, TN – When Old Glory Distilling Company opened its doors in Clarksville in November 2016, the community didn't realize a beautiful venue and tons of new events were part of the deal.
The 23,000 square foot facility includes a 7,000 sq. ft. multi-level event space that is privately booked most weekends for weddings and receptions, along with Distillery seasonal events like Dueling Pianos and a Craftsmen's Fair. But, it's also played host to community events like the Go Commando Half Marathon, the Customs House Museum's Flying High, and the inaugural Bacon & Bourbon Festival planned for August 24th, 2018.
Pack a picnic lunch and enjoy live music at Fort Defiance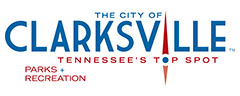 Clarksville, TN – A community favorite historic site, Fort Defiance Civil War Park and Interpretive Center located at 120 Duncan Street offers a variety of events throughout the year.
Bring a blanket, lawn chair and picnic lunch for an outdoor musical event from 11:00am to 3:00pm on Saturday, June 23rd, 2018 at Fort Defiance.
Downtown @ Sundown Concert Series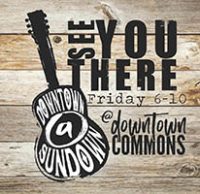 Clarksville, TN – Downtown Commons' Downtown @ Sundown Concert Series & Street Fair is this Friday, June 15th at 6:00pm. Come join us for a night of FREE music and family fun. Featuring Trailer Choir, charting the Billboard Hot Country Charts with songs like "Rockin' the Beer Gut" and "What Would You Say."
Openers include Aaron Lessard, a solo artist based in Nashville, known for having a heavy jazz influence and U.S. Marine Corps Veteran Chris Turner, a singer/ songwriter from Ninety Six, South Carolina.
Jammin' In The Alley

Clarksville, TN – Music is a year-round business for Ken Jolly and the members of The Nightmasters, but this past Friday another of Clarksville's favorite concert series' kicked off. This time, in Strawberry Alley, with Jammin' in the Alley bringing hundreds of live music fans out for an evening of great entertainment in the heart of downtown.
"We're excited to have Henry Rives back with us tonight," Jolly said. "He'll be sitting in on saxophone, and we are going to just blues/rock it up as usual. We take other people's stuff, do it our own way, and it just seems to work."
Clarksville Parks and Recreation Department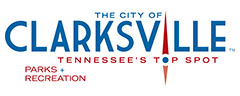 Clarksville, TN – Clarksville Parks and Recreation will host Road to Riverfest, an outdoor concert series featuring live music, food and beer at Liberty Park during the three months leading up to Riverfest, Clarksville's award winning festival.
Now in its 31st year, Riverfest is Clarksville's longest running community festival and brings more than 30,000 people to the banks of the Cumberland River in an arts and recreation celebration.
Youths invited to enjoy food, games, crafts and sports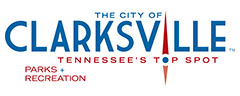 Clarksville, TN – Clarksville Mayor Kim McMillan invites Clarksville youths to join in a summer program filled with fun activities and free food designed to help them fight summertime boredom.
The sixth season of the Mayor's Summer Night Lights program will kick off June 4th and continue at various locations throughout the summer with DJs, athletic competitions, arts and crafts, local music performances, and more.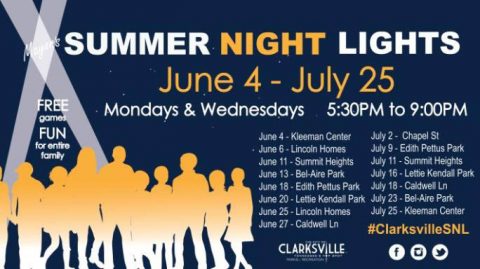 [Read more]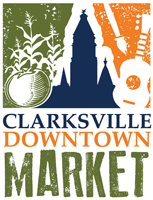 Clarksville, TN – The 2018 Clarksville Downtown Market will open Saturday, May 26th, 2018 with more than 80 vendors offering fresh produce, baked goods, local honey, milk, home décor, seasonal flowers and entertainment for all ages.
The Clarksville Downtown Market will be open from 8:00am to 1:00pm on Saturdays through October 13th on Public Square.
Enjoy live music, meet our Market mascot, "Corny the Cob," and experience special events on select market days.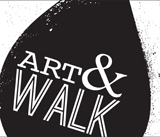 Clarksville, TN – Downtown Clarksville's First Thursday Art Walk for May saw perfect weather, new venues, and big crowds, as local artists showed off their latest creations.
The recently-opened Downtown Commons joined in the First Thursday fun for the first time, featuring live music from It's Relative, the musical brother/sister duo of Nashville-based musicians Jeremiah & Jordan Johnson.
The Riverview Inn hosted local photographer, Lucas Ryan Chambers, an internationally published photographer and graphic designer based in Clarksville, TN.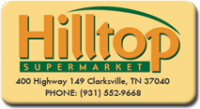 Clarksville, TN – On Friday night, May 4th, 2018, Hilltop Supermarket held their 1st annual Country Kids Cook-Off. The event is part of the 2018 Dwayne Byard Memorial BBQ Cook-Off.
Hundreds of people attended the event despite the overcast skies and chance of rain. The rain held off and it turned into a wonderful night.
"This is just an all around good community event right here at Hilltop and always appreciated what they do to bring the community together," said Montgomery County Sheriff John Fuson.