Clarksville Riverfest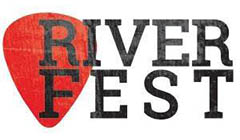 Clarksville, TN – Join the City of Clarksville and Miller Lite along the banks of the Cumberland River to celebrate Clarksville's river heritage and the 31st anniversary of the annual Clarksville Riverfest Celebration, September 6th-8th, 2018.
This free, three-day music and arts festival features three stages of diverse local and nationally known entertainers and cultural groups, plus delicious food and fun for the entire family.
City of Clarksville
Clarksville, TN – The City of Clarksville and Austin Peay State University are partnering to open a Clarksville BCycle station on campus and offer currently enrolled APSU students free annual bike-share memberships.
Thanks to an award-winning "Great Green Idea" by former SGA President Frank Burns, the support of the Student Government Association and the Sustainable Campus Fee Committee, a new station with 10 BCycles has been installed at the Foy Recreation Center.
Clarksville Parks and Recreation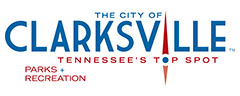 Clarksville, TN – Clarksville Parks and Recreation says repairs are being made Monday, August 20th, 2018 to the gate at King's Run Bark Park at Liberty Park, 1188 Cumberland Drive.
While repairs to the gate are underway, an attendant will be on site to check memberships and control access to the Bark Park, allowing registered users to resume exclusive use of the space with their dogs.
Clarksville Parks and Recreation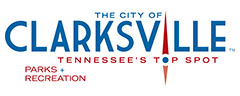 Clarksville, TN – Clarksville Parks and Recreation's Road to Riverfest, an outdoor concert series leading up to Clarksville's award winning festival Riverfest, continues with the final show of the series from 6:00-9:00pm Saturday, August 25th with live music, food and beer at Liberty Park.
Clarksville Parks and Recreation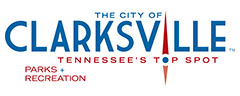 Clarksville, TN – Clarksville Parks and Recreation is excited to host another float event for canoe and kayak enthusiasts at 8:00am Saturday, August 18th, 2018. Participants will float approximately two miles on the Cumberland River from Liberty Park to Trice Landing Park.
Clarksville's Riverfest Festival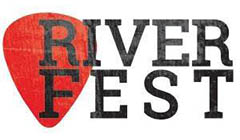 Clarksville, TN – Sister Hazel will be the featured headliner for Riverfest 2018, the City of Clarksville's arts and entertainment festival now in its 31st year.
Sister Hazel, a mainstay on the Billboard country and adult alternative charts for more than two decades, will perform at 9:15pm Saturday, September 8th on the Miller Lite Stage at McGregor Park. The concert is free and open to the public.
Clarksville Parks and Recreation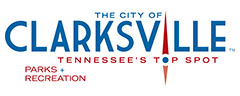 Clarksville, TN – Clarksville Parks and Recreation will present its 11th annual Independence Day Celebration on Tuesday, July 3rd, 2018 at Liberty Park. The event is free and open to the public.
Liberty Park will open at 5:00pm to allow handicap parking and activities and music will begin at 6:30pm. Seating is available throughout the park and the concerts will take place on the Great Lawn of the Wilma Rudolph Event Center.
City of Clarksville
Tennessee Arts Commission event draws arts leaders
Clarksville, TN – Clarksville Mayor Kim McMillan welcomed more than 200 arts administrators, educators and artists from across Tennessee to Clarksville for two days of learning and sharing.
The Tennessee Arts Commission is presenting the 2018 Tennessee Arts & Arts Education Conference, Design Thinking: A Pathway to Innovation in the Arts.
Clarksville Police Union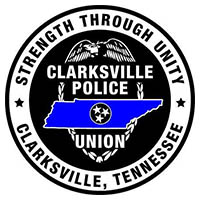 Clarksville, TN – The Clarksville Police Union, comprised of local enforcement officers, held their second annual Cops and Bobbers at Liberty Park's pond.
There were 50 eager fishers on hand ready to do battle and try to outsmart the elusive fish. There were varying degree of success in that endeavor, but everyone seemed have a good time.
All the participants were provided everything needed for their fishing adventure from tackle boxes to bait. There were also snacks and drinks given out to help keep the boys and girls between the ages of 4 and 12 fueled and strong.

Clarksville, TN – The Tennessee Wildlife Resource Agency partnered once again with Clarksville Parks & Recreation to host its annual Youth Fishing Rodeo at Liberty Park.
TWRA's Nate Thompson talked about the event and why it's important to his agency and the community it serves.
"TWRA has been doing this for at least 15 years, that's longer than I've been here," Thompson said. "This year we have at least 200 kids signed up. Today's rodeo just gives them that fishing experience, and for many of them, it's their first time."