Clarksville, TN – Frank Tate, executive director of the Clarksville-Montgomery County Industrial Development Board, knows how to brag. If you're going to make a bold statement, you'd better be able to back it up. On Wednesday morning, during the Alignment of Community and Education Industry Summit, hosted by Austin Peay State University's College of STEM, he told a packed audience of local business, civic and educational leaders that Clarksville-Montgomery County is the best place in all of Tennessee to live, work, play and thrive. In his words, it's "ideal."

Clarksville, TN – Austin Peay State University (APSU) is on track to be the second university in North America to award a bachelor's-level Siemens Mechatronic Systems Certification Program, and the University hopes to launch the program as early as fall 2019.
"It's a highly coveted program that allows students to be Siemens-certified at three levels," Matthew Anderson, interim chair of the APSU Department of Engineering Technology, said. "First is a certificate, second is an associate degree, third is a bachelor's degree."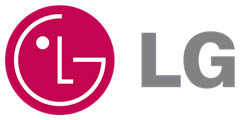 Clarksville, TN – LG Electronics will host its first informational event for LG's brand new manufacturing facility on Wednesday, April 18th at 7:30am to 8:30am and 5:30pm to 6:30pm. The event will take place at The Wilma Rudolph Event Center, 1190 Cumberland Drive in Clarksville.
The event will provide information for all employee positions including line assemblers, press operators, paint line operators, maintenance, injection mold operators, leads, and other professional opportunities. LG will also be giving away a washer at each event, and you must be present to win.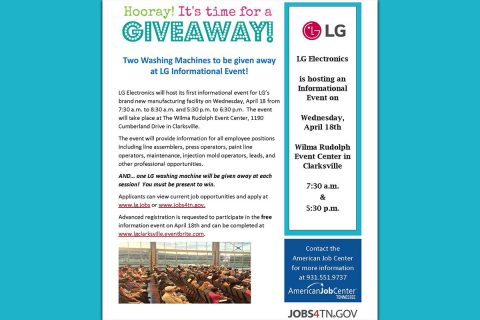 [Read more]