Federal grants provide updated restrooms, pavilions
Clarksville, TN – Clarksville's Valleybrook Park, a neighborhood green space on Crossland Avenue near downtown, reopened Monday after a facelift funded with federal grants secured by the City of Clarksville.
Improvements include two new playgrounds, new restrooms, a new pavilion, conversion of the old restrooms to an additional pavilion, and repaving of the parking lot.
Grand opening to feature official lighting of holiday display and special guests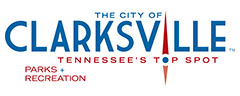 Clarksville, TN – The City of Clarksville's Christmas on the Cumberland is sure to create lasting memories this holiday season as thousands experience the captivating display of more than two million lights.
Join with friends and neighbors to celebrate Christmas on the Cumberland's 19th year with a grand opening ceremony at 5:30pm, Tuesday, November 21st, 2017 at the McGregor Park RiverWalk and Museum.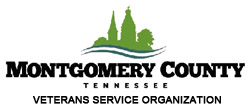 Montgomery County, TN – Dozens of entries in Clarksville-Montgomery County's annual Veterans Day Parade made their way through the streets of downtown Saturday, as hundreds lined up along the route to show respect and appreciation for our community's veterans.
A pre-parade presentation on the steps of the courthouse featured speeches by Clarksville Mayor Kim McMillan, and Montgomery County Mayor Jim Durrett, as well as the keynote speech by this year's Parade Grand Marshall CW3 John Clement, U.S. Army Ret.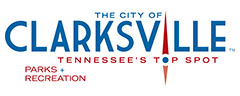 Clarksville, TN – Ghouls and goblins took over Downtown Clarksville Saturday during Fright on Franklin. Despite the cold, hundreds filled the streets to take part in safe trick or treating and Halloween fun.
More than 70 local organizations and businesses took part providing candy and treats for those in attendance.
T-shirt sales aid YMCA's After Breast Cancer Program
Clarksville, TN – Clarksville Fire Rescue firefighters and staff members concluded a drive to sell hundreds of special pink T-shirts that allowed them to donate $2,500 to the YMCA's After Breast Cancer (ABC) Program.
Clarksville, TN – Clarksville Mayor Kim McMillan congratulated Hankook Tire on its gleaming new $800 million Clarksville manufacturing plant during a grand opening celebration Tuesday.
"I'm just so proud and happy that Hankook Tire put its faith and trust in our community and decided to build its first North American production plant right here. That says so much about the quality and character of our community," Mayor McMillan said.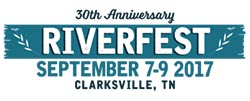 Clarksville, TN – Riverfest 2017 is shaping up to to be one of the most successful of recent years, (based on attendance) according to Clarksville Parks and Recreation's Robert Rayburn.
"We hear from a lot of people that say we are limited by McGregor Park," Rayburn said. "I think the success of this weekend shows that we can do more. We want this event to keep growing and improving."
Back at school, 'Kindness is Cool'
Clarksville, TN – Clarksville Mayor Kim McMillan and Montgomery County Mayor Jim Durrett have proclaimed August as "Kindness is Cool — Back to School Month."
Durrett and Clarksville Mayor Pro Tem Valerie Guzman presented the proclamation Tuesday at the Clarksville-Montgomery County Public Library as part of Clarksville Kindness Rocks project to promote random acts of kindness using art as a creative way to touch people.

Montgomery County, TN – Workforce Essentials was recognized today as a Clarksville-Montgomery County Green Certified business. City of Clarksville Mayor Kim McMillan; Chamber of Commerce President Melinda Shephard, Bi-County Director David Graham, and CMCGCP Steering Committee members Rose Melton, Daryl Pater, and Tim Swaw were present at the green ribbon cutting to congratulate the Workforce Essentials team on their certification.
Clarksville Mayor, Parks Director to discuss project with neighbors
Clarksville, TN – Clarksville Mayor Kim McMillan and Parks Director Jennifer Letourneau will meet with neighbors from around the proposed Urban Wilderness park in Midtown Clarksville to discuss the project.
The City officials will make a brief remarks and then take questions and comments about the proposal. The meeting, sponsored by neighborhood organizations, will be at 6:30pm, Tuesday, August 22nd, 2017 at Hilldale Methodist Church.