Clarksville, TN – Leaders of the Clarksville Cycling Club met with Clarksville Mayor Kim McMillan recently to discuss ways to promote bicycle-related activities in the Clarksville area.
Alex King, board member and past president, and Lawrence Mize also signaled support for the City's efforts to create an advocacy group to promote a more bicycle- and pedestrian-friendly community.
Black History Month features 'The Alex-Zan Story'

Clarksville, TN – In celebration of Black History Month, Clarksville Parks and Recreation will present "Words of Power: The Alex-Zan Story" at 5:30pm on February 13th, 2018 at the Wilma Rudolph Event Center located at 1190 Cumberland Drive.
The event is free to the public.
Michael McWhorter's 45 years tops this year's list
Clarksville, TN – For Michael McWhorter, who's worked for the Clarksville Gas and Water Department for more than four decades, the first day on the job remains among the most memorable.
"I was 18, just out of high school, and this was my first full-time job," McWhorter said. "On the way to work that Monday, my car ran out of gas at the Kraft Street/Riverside Drive intersection., so I ran all the way to Gas & Water, which was on Public Square in those days. I was about five minutes late, but it turned out all right."
City-funded expansion adds meeting rooms, offices
Clarksville, TN – City of Clarksville officials dedicated Wednesday a major expansion of the Ajax Turner Senior Citizens Center, which will provide more space for programs and services for the center's growing number of seniors who drop in for meals, activities, classes and recreation.
"This is a great day. This beautiful facility will help more of Clarksville's senior citizens live healthier, more active and more interesting lives," Clarksville Mayor Kim McMillan said. "This shows we are extending Clarksville's prosperity into all corners of our community, and ensuring quality of life improvements for all of our citizens."

Clarksville, TN – Amanda Walker, director of career services at Austin Peay State University, was recently appointed to the State of Tennessee Regional Planning Commission for the Clarksville-Montgomery County Region.
Walker was nominated by Clarksville Mayor Kim McMillan and was confirmed by the Tennessee Department of Economic and Community Development Office.

Montgomery County, TN – Nashville State Community College is the latest organization to join the Clarksville-Montgomery County Green Certification Program (CMCGCP). To celebrate their success a green ribbon cutting was held Monday, January 22nd, 2018.
City of Clarksville Mayor Kim McMillan, Montgomery County Mayor Jim Durrett, Montgomery County Chief of Staff Jeff Truitt, Chamber of Commerce Director Melinda Shepard, CMCGCP Steering Committee member Rose Melton (Altra Federal Credit Union), CMCGCP Stephen James (Nyrstar) and CMCGCP Manager Carlye Sommers attended the ceremony.
Clarksville Parks and Recreation invites community to February 20th meeting.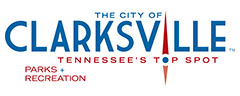 Clarksville, TN – The success of Clarksville Parks and Recreation's BCycle bike-sharing program has inspired interest in creating an organization to promote a more bicycle- and pedestrian-friendly community.
Like-minded local residents, businesses, clubs and agencies are invited to meet at 6:00pm February 20th, 2018 at Liberty Park's Freedom Point to discuss forming a bicycle and pedestrian advocacy group.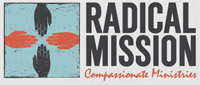 Clarksville, TN – Radical Mission hosted its 10th Annual Warm Souls at APSU's Morgan Center Saturday, with more than 1,000 people showing up for a hot Christmas meal, and much more.
Clarksville Mayor Kim McMillan, a longtime supporter of the program, stood at the doorway and greeted guests as they entered the 2nd floor ballroom.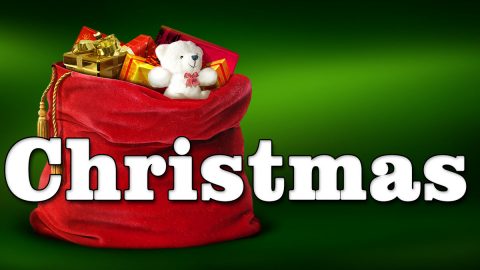 Clarksville, TN – It was a beautiful night Saturday for the 58th Annual Clarksville Christmas Parade in Downtown Clarksville. People lined the streets waiting for the start of the parade. Children were excited in anticipation of seeing the floats and Santa Claus.
Austin Peay head football coach Will Healy was the grand marshal. The theme was "Christmas Around the World".
Deadline to register for 58th annual event is Wednesday, November 29th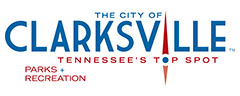 Clarksville, TN – Be a part of a Clarksville tradition by participating in this year's annual Christmas parade, hosted by the City of Clarksville and Montgomery County Government.
This night-time, lighted Christmas parade is scheduled for 5:00pm Saturday, December 2nd in downtown Clarksville.