Clarksville, TN – GOV 1 has landed. Austin Peay State University (APSU) officials on Wednesday, January 9th, 2019 unveiled the first of three helicopters in its new rotor-wing fleet. The helicopters bolster the state's first and only aviation science program with a rotor-wing concentration.

Clarksville, TN – Dr. Philip Short has the heart of a field biologist. He loves wading through creeks or hiking trails, conducting field research. As an assistant professor at Austin Peay State University (APSU), you might expect his office to be in the Sundquist Science Complex, but it's not.
Short works in the Claxton Building, as a member of the Eriksson College of Education.

Clarksville, TN – When Austin Peay State University (APSU) biology assistant professor Dr. Jason Malaney reflects on his undergraduate years at Eastern New Mexico University, he realizes the impact being a first-generation college student had. He didn't see the hurdles then. He sees them now.
"In hindsight I had no idea, no concept of what financial aid was, it wasn't even part of my lexicon, how to get scholarships even," the Austin Peay State University assistant biology professor, said. "How that works wasn't even a piece of information for me. The pathway didn't exist. I had to figure it all out."

Clarksville, TN – Frank Tate, executive director of the Clarksville-Montgomery County Industrial Development Board, knows how to brag. If you're going to make a bold statement, you'd better be able to back it up. On Wednesday morning, during the Alignment of Community and Education Industry Summit, hosted by Austin Peay State University's College of STEM, he told a packed audience of local business, civic and educational leaders that Clarksville-Montgomery County is the best place in all of Tennessee to live, work, play and thrive. In his words, it's "ideal."

Clarksville, TN – High school students are getting a Super Mario Bros.-sized treat this summer at Google-sponsored coding camps at Austin Peay State University.
The College of Science, Technology, Engineering and Mathematics, or STEM, has put up a life-sized set that depicts the first level of Nintendo's 1985 classic Super Mario Bros. And it's interactive, allowing students to run, jump and bash through the game, complete with boing, ping and slide sound effects.

Clarksville, TN – In Clarksville, it's not unusual to see military aircraft flying over town, but next year, a new bachelor's degree program at Austin Peay State University will put a few civilian helicopters into the local sky.
That's because the University is in the final approval stages of a Bachelor of Science degree in Aviation Science, with a concentration in rotor wing (helicopters), beginning next fall. The program will be the first rotor-wing flight school attached to a bachelor's degree in the state.

Clarksville, TN – On Monday, August 21st, 2017, the heavens—in the words of English poet Lavinia Greenlaw—will throw a "celestial dimmer switch" during the 2017 Total Solar Eclipse, and as excitement builds across the country for this cosmic spectacle, Austin Peay State University is hosting several events, including an official NASA viewing parties at the campus' Fortera Stadium.

Clarksville, TN – At 10:00am on August 21st, 2017, the day of the Total American Eclipse—Austin Peay State University will host a special PeayClipse Educational Experience for school-age children in the campus' basketball arena, the Dunn Center.
"We have 10 different activity stations for them to move through that are educational and fun," Dr. Karen Meisch, associate dean of the APSU College of Science and Mathematics, said.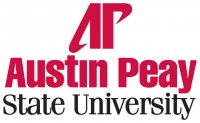 Clarksville, TN – For nearly a century, Austin Peay State University has been committed to providing higher education to students of all backgrounds, and the results of recent data from the Tennessee Board of Reagents System (TBR) serves as further proof of APSU's success.
APSU's Department of Computer Science and Information Technology was recently noted for graduating the highest number of computer science majors in the TBR system, with a total of 81 graduates in 2014-15. The total represents a 20-percent improvement over the previous academic year. [Read more]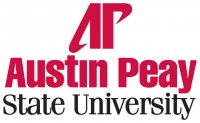 Clarksville, TN – A new National Science Foundation-funded program at Austin Peay State University recently awarded 16 scholarships to community college transfer students, active duty military personnel, veterans and dependents interested in earning a bachelor's degree in the science, technology, engineering or math (STEM) disciplines for the 2012-13 academic year.
The project, titled "Increasing the Number of Regional Community College Graduates and Active Duty Military Personnel, Veterans and Dependents Enrolling in and Completing a STEM Baccalaureate Degree," awarded scholarships to nine APSU students and one Volunteer State Community College student thanks to the more than $500,000 the NSF is providing APSU over the next five years. [Read more]