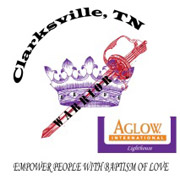 Clarksville, TN – The previously-known Women's Aglow is coming back in Clarksville. It is now known as Aglow due to the inclusion of males in the organization. Males and females are welcome to the meetings.
We are a community-focused organization with the purpose of uniting the Body of Christ in Clarksville. We hope to bring healing to our community through one heart at a time.
Our Interest Meeting is Tuesday, November 19th at 6:30pm.