Clarksville, TN – Held in Waikoloa, Hawaii, the 2017 Glass and Optical Materials Division Meeting (GOMD) of the Materials Ceramic Society was an international affair, attracting hundreds of scientists from over 25 countries.
More than just a professional conference, GOMD also welcomed students from around the world, giving each a chance to learn from experts and discover the next steps in their academic and professional careers.

Clarksville, TN – Faced with a rare opportunity to impress recruiters from one of the most sought-after internships in America, automotive manufacturer Tesla, Inc., Austin Peay State University junior physics major Jonathan Bunton said he felt he needed to combat a common misconception in the tech sector.

Clarksville, TN – A team from Austin Peay State University's Department of Mathematics and Statistics recently won the Math Jeopardy Championship at a competition held during the 2017 Southeastern Section meeting of the Mathematical Association of America (MAA). The APSU team defeated 26 other teams from colleges and universities in the Southeast.
Austin Peay fielded two teams, mentored by Dr. Nicholas Kirby, assistant professor of mathematics, and Dr. Ben Ntatin, professor of mathematics.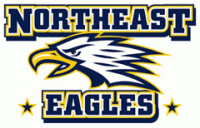 Clarksville, TN – The Clarksville community gathered together at Northeast High School on Saturday to honor Ms. Debbie Wilson for her 20 years of service bringing the arts to students in the Clarksville-Montgomery County School System.
"It's an amazing thing when you realize that you done something for 20 years," said Debbie Wilson shortly before the concert was to begin. "I am humbled that my students and alumni chose to honor me this evening."