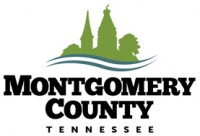 Montgomery County, TN – Thanks to a grant from Clarksville Montgomery County Community Health Foundation acquired by students from Clarksville Academy in partnership with Montgomery County Parks and Recreation, Phase II of the Rotary Park Disc Golf Project has been completed.
The course is now 18-holes with a red and yellow basket for each of the 18 concrete tees, giving players of all ages and skill levels an opportunity to enjoy the game.
Clarksville, TN – Clarksville Mayor Kim McMillan cut a ribbon Monday to open one of Clarksville's two new bike share stations.
The ceremony, at the Pollard Road trailhead on the Clarksville Greenway, included Clarksville Academy students, Community Health Foundation board members and Clarksville Parks and Recreation Department leaders.
A second new station, at Public Square and Franklin Street in Downtown Clarksville, also opened Monday.